Celebrate SG53 with these NDP Food Deals
There is no better way to celebrate National Day than to uphold the Singaporean culture with pride and to demonstrate the Singaporean spirit to its fullest during the month of August.
For most companies in Singapore, should the marketing team be proactive enough, August will be a good month to launch some National Day related campaigns. As Singapore approaches her 53rd birthday (SG53) in a few days time, Singaporeans should also demonstrate our love for Singapore by embracing two character traits that define us – our "KIASU-ness" and love for food.
This article will equip one with the necessary information to do so, by providing you with an extensive list of National Day (NDP) food-related deals to grow fat this August.
---
1. Cold Stone Creamery
source: loopme.sg
1-for-1 for Nasi Lemak and Pulut Hitam in Love It size.
1-for-1 deal valid till 31 August 2018
$2 Nasi Lemak Ice Cream at Love It size.
$2 available only on 9 August 2018 for first 53 Mastercard® Cardholders at every outlet in Singapore.
2. Burger King
source: Cheapcheaplah
Turkey Croissan'wich w/Egg Meal at $5.75
Whopper Meal at $7.50
Single BBQ Turkey Bacon Meal at $6.50
Valid till 8 September 2018
3. KFC
source: Cheapcheaplah
10 pieces chicken at $15
Zinger Meal at $5.30
2 Regular SJORA at $2
Valid till 30 September 2018
Not available at KFC Sentosa, Kidzania and Singapore Zoo
4. Manhattan Fish Market
source: Cheapcheaplah
1-for-1 deal for The Manhattan Dory 'N Chips
1-for-1 deal for Spicy Seafood Aiyoh Olio
1-for-1 deal for Manhattan Flaming Seafood (Dory) Platter
Sizzling Banana Fritter w/ Ice Cream at $5.30
Valid till 30 September 2018
Present coupon when ordering
5. LiHO Tea
source: LiHO's Facebook Page
Chocolate Milk w/ Speculoos Biscuit Crumbs (Medium) at $2.50
Upsize to Large for $1
6. Popeyes
source: Cheapcheaplah
1 piece Chicken, Cajun Fish, Regular Mashed and Regular Pepsi for $6.90
4 piece Chicken, 2 Regular Mashed, 2 Biscuits with Strawberry Jam at $12.90
3 piece Chicken, 3 piece Tender, Cajun Fish, Garlic Rice, Regular Mashed, Cajun Fries and 2 Regular Pepsi at $18.80
Valid till 31 December 2018
7. Gong Cha
source: Gong Cha Singapore's Facebook Page
Strawberry Fresh Milk with Rainbows Jelly (Medium) at $3.80
Upsize to Large for $1
Valid till 2 September 2018
8. BlackBall
source: Blackball Singapore's Facebook Page
Buy any BlackBall desserts and top up $2 for any of the drinks.
9. Swensen's
source: Cheapcheaplah
1-for-1 deal for Salted Gula Melaka Heaven with KIT KAT Bites
1-for-1 deal for Mango Peach Tropics
Valid till 30 September 2018
10. Texas Chicken
source: Cheapcheaplah
3 piece Tenders, Regular Mashed and Regular SJORA Mango Peach at $5.30
Classic Burger, 1 piece Original/Spicy Chicken, Regular Mashed and Regular SJORA Mango Peach at $6.80
Regular Iced Milo at $1.50
Valid till 30 September 2018
11. Al Capone's Ristorante & Bar
source: Ap Capone's Facebook Page
3 bottles of Tiger White at $5.30 Nett.
Limited to 9 bottles per person.
Only valid on 9 August 2018, 6pm onwards
12. Kuishin Bo
source: KuishinBo's Facebook Page
Dinner Buffet at $53 Nett if you are dressed in Red or White
Valid from 8-9 August 2018, 5.30pm to 10pm
13. Old Chang Kee
source: Old Chang Kee's Facebook Page
NDP Set packages at $68+ and $128+ respectively.
On a side note, one of Seedly Personal Finance Community member, Yu-En did a breakdown of the package and was shocked that the package is actually more expensive!

Makes us wonder what they are up to.

14. Ramen Champion
source: Ramen Champion's Facebook Page
Chilli Crab Tendon Set at $18.90
Comes with a bowl of Chilli Crab Tendon, a choice of side and a canned drink.
Valid till 31 August 2018.
15. Dunkin' Donut
source: Cheapcheaplah
$5 for 2 Regular Donuts and 1 Regular Iced Chocolate/ Cold Brew
Valid till 20 November 2018
16. Emporium Shokuhin
source: Emporium Shokuhin
Pay only 53% for A4 'Kagoshima' and AUS Wagyu Shabu-Shabu Buffet at Shabu Tan
Sapporo Premium Draft Beer at $5.30++
Valid till 3 September 2018
17. Bonchon
source: Bonchon's Facebook Page
Purchase 1 set of 6 pieces chicken wings and get the next one for only $0.53
Limited to 2 sets per person.
Valid from 6 to 9 August 2018, 3pm to 6pm.
18. Haagen-Dazs
source: Haagen-Dazs's Facebook Page
18% off all Haagen-Dazs Ice Cream drinks.
Takeaway only
Valid from 6 to 9 August 2018.
19. Yoogane
source: Yoogane's Facebook Page
Enjoy 53% off the second pan of chicken Galbi and Chicken Bugolgi
Valid from 1 to 31 August 2018
20. The Coffee Bean & Tea Leaf
source: The Coffee Bean & Tea Leaf's Facebook Page
Honey Mustard Chicken Wings/ Ondeh Ondeh Cake/ Pandan Gula Melaka Cake and 1 Regular Beverage at $12.90
Valid till 31 August 2018
21. Hoshino Coffee
source: Hoshino Coffee's Facebook Page
Hoshino Special Set for 2 pax at $53
Valid till 12 August 2018
22. Yoshinoya
source: Yoshinoya's Facebook Page
Regular Beef Bowl at $5.30
23. St. Marc Cafe
source: St. Marc Cafe's Facebook Page
1-for-1 promotion from 2pm to 6pm
Valid till 12 August 2018
24. Boost Juice Bars
source: Boost Juice Bars Facebook Page
Wonder Melon in original size at $5.30
No VIBE points will be rewarded
Valid till 31 August 2018
25. Guksu Restaurant
source: Guksu Restaurant Facebook Page
National Day Set Meal at $53
Set includes Hanguk Platter(Choice of Rose Pane Chicken Platter, Chix Octopus Platter, Cheese Kalbi Gui Platter, Cheese Bul Dak Platter), 3 Pieces of chicken drumsticks(Choice of classic, soy, spicy and wasabi flavour), 2 bowls of rice and 2 free flow drinks
Valid on 8 and 9 August 2018
---
With National Day round the corner, we highly recommend that you make use of some of these NDP 2018 deals soon!
We will also constantly be updating this list, hence feel free to reach out if you know of any deals around!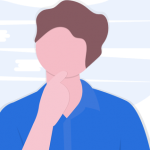 If you have a question on personal finance, get it answered by our loving personal finance community here.
Also, check out our Mother of All Articles to kick-start your personal finance journey today!
Whether you hate or love our investment content, give us your feedback!
About Ming Feng
A stint in Bloomberg gifted me with a beer belly, which only grew larger when I moved on to become a Professional Trader. Now I turn caffeine into digestible finance-related content.
You can contribute your thoughts like Ming Feng
here.