Want a 5% Dividend Yield? Then You Should Consider Looking Into This Stock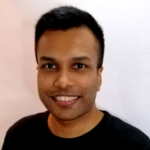 Sudhan P
●
Did you know that the cables that bring fibre broadband to our homes are not owned by the telcos themselves but are instead owned by another company?
Yes, that's right.
Those fibre cables belong to this Singapore-listed company called NetLink NBN Trust (SGX: CJLU).
The company is involved in designing, building, owning and operating the passive fibre network infrastructure.
The vast network gives nationwide coverage to residential and non-residential locations in mainland Singapore and our adjoining islands.
For dividend-hungry investors who want steady income, I think NetLink NBN Trust — which has a 5% dividend yield — could be worth a second look.
Let's explore more right here.
Investment Merits of NetLink NBN Trust
Wide Economic Moat and Recurring Revenue
NetLink NBN Trust is the only fibre network with nationwide residential coverage in Singapore.
As of 31 March 2021, it had passed 1.53 million homes, reached 1.47 million homes, and had 1.45 million end-users.
"Pass" refers to houses where the network has been deployed up to the distribution point of each floor for a high-rise building, or gatepost or nearest manhole of a landed building.
"Reach" refers to the network that is available to the first termination point in the residential premises.
NetLink NBN Trust's business model is resilient due to the growing demand for fibre connections in Singapore, recurring revenue, and creditworthy customers such as the major telcos in Singapore.
Around 93% of the trust's revenue is recurring and is locked in under long-term contracts.
Here's a summary of NetLink NBN Trust's revenue streams:
Since it is not easy to replicate a fibre network in Singapore, NetLink NBN Trust has a wide economic moat that is difficult for new entrants to upend.
During its FY2021 (financial year ended 31 March 2021) annual general meeting (AGM), NetLink NBN Trust's chairman mentioned that "the chance of having another new operator in Singapore is very remote and not feasible because this is a capital-intensive business."
Stable Growth in Distribution
NetLink NBN Trust grew its revenue from S$353.6 million in FY2019 to S$368.5 million in FY2021, while its operating cash flow improved from S$229.6 million to S$264.5 million during the same period.
With that, its distribution per unit (DPU) has stepped up from 4.88 Singapore cents in FY2019 to 5.08 Singapore cents in FY2021.
FY2019
FY2020
FY2021
Revenue
(S$' million)
353.6
370.2
368.5
EBITDA
(S$' million)
247.9
258.4
270.2
Operating Cash Flow
(S$' million)
229.6
262.5
264.5
Distribution Per Unit (Singapore Cents)
4.88
5.05
5.08
Interest cover
13.5x
13.4x
14.8x
NetLink NBN Trust also enjoys a strong balance sheet since its debt-to-equity ratio stood at just 24% as of end-June 2021. Its interest cover is also high at around 18 times.
Overall, NetLink NBN Trust's business has also not been significantly affected by the COVID-19 pandemic.
Amid a growing trend towards a hybrid work model in Singapore, NetLink NBN Trust's services are even more essential now.
Possible Growth Outside Singapore
Growth-wise, with redevelopments and new homes being built, there would be additional residential connections for NetLink NBN Trust and hence additional revenue.
Currently, NetLink NBN Trust has 1.45 million connections in the residential segment, representing around 95% penetration. It said during its AGM that it will continue to focus on converting the remaining 5%.
For its non-residential segment, NetLink NBN Trust's market share is around 35%. More growth is expected in the non-building access point (NBAP) segment, especially with Singapore's Smart Nation initiatives.
The NBAP segment includes NetLink NBN Trust's connections to any location in mainland Singapore that lacks a physical address or postal code, such as lamp posts, bus stops, traffic lights and multi-storey car parks. The connection would make the particular landmark "smart".
One of the concerns among investors is that the fifth-generation (5G) mobile network would affect NetLink NBN Trust business.
The trust's chairman allayed those worries during the FY2021 AGM, saying:
"The roll out of 5G would mean that there would be increased demand for fibre connection as fibre connection is required to connect to the 5G base stations. The price plan for fibre connection to the homes remains attractive and reasonable at this juncture. Fibre connection also meets the needs of consumers for high-speed connectivity into homes. As long as fibre broadband pricing remains reasonable, consumers would continue to use fibre connection given that the speed of connectivity will meet their data consumption needs."
This means that 5G is more of a boon than a bane for NetLink NBN Trust.
Outside of Singapore, the company is on the lookout for opportunities to invest in telecoms infrastructure businesses.
Risks With NetLink NBN Trust
All companies have risks, and so does NetLink NBN Trust.
NetLink NBN Trust's revenue source is primarily from tariff sources (i.e. under the regulatory asset base (RAB) regime). While this may provide a stable income, it can also bring about its own set of risks.
Singapore's media regulator, the Infocomm Media Development Authority (IMDA), reviews NetLink NBN Trust's pricing terms every five years.
The current terms are valid till December 2022, but NetLink NBN Trust is already in the early stages of discussion with the regulator on this review.
There is always a risk that the pricing terms are lowered in subsequent reviews. If this happens, NetLink NBN Trust's DPU will be hit.
Being a public service, NetLink NBN Trust also has to comply with the requirements of IMDA, including Quality of Service (QoS) standards or performance metrics.
There are warnings and financial penalties for not meeting the QoS standards.
Therefore, even though NetLink NBN Trust has a resilient business model with a sustainable DPU, investors should be aware of its risks before investing in it.
At NetLink NBN Trust's unit price of S$1.00, it has a price-to-book ratio of 1.4x and a yield of 5.1%.
Looking for More Stock Analyses to Position Your Portfolio for 2021 and Beyond?
You should check out Seedly's exclusive stock deep-dive reports then! Level up with our community and download those free reports at Seedly Rewards.
Disclaimer: The information provided by Seedly serves as an educational piece and is not intended to be personalised investment advice. ​Readers should always do their own due diligence and consider their financial goals before investing in any stock. The writer doesn't own shares in any companies mentioned. 
About Sudhan P
It isn't fair competition when only one company in the world makes Monopoly. But I love investing in monopolies. Before joining the Seedly hood, I had the chance to co-author a Singapore-themed investment book – "Invest Lah! The Average Joe's Guide To Investing" – and work at The Motley Fool Singapore as an
analyst
.
You can contribute your thoughts like Sudhan P
here.