Welcome 2020 At These Countdown Parties Without Breaking The Bank!
It's that time of the year where everyone goes
"What? It's the end of 2019 already? I thought we JUST counted down to 2019?!"
We've put together a list of events in the line up for you to party the night away, or if you're looking for a more chill countdown, we've got you covered too.
Disclaimer: This post is in no way sponsored. This compilation serves as a one-stop reference for your New Year countdown party planning.
Here's where to head to this New Year's Eve, and how much it's going to cost you:
Event Name
Location
Admission Fee
Clarke Quay 2020 Countdown Party
Clarke Quay Fountain Square
Free
Downtown East Celebrates Countdown 2020
D'Marquee @ Downtown East
Free
Haji Lane NYE Edition
Piedra Negra
Free
Marina Bay Countdown
Mediacorp Let's Celebrate 2020
The Promontory @ Marina Bay
Free
Starlight @ The Lawn
The Lawn @ Marina Bay
Free
Unwind @ Civic District: Pets Pawty
Connaught Drive
Free
Unwind @ Civic District: Eat & Beats
Empress Lawn
Free
Silent Disco Asia @ Marina Bay Singapore Countdown 2020
Empress Lawn
$28
(Early Bird)
NYE Countdown 2020
Bar Canary
Free
Wish Upon A Star Dorothy's New Years Party!
Dorothy's
Free
The Glitter Ball
Pinball Wizard
$18
(Early Bird)
LuLu's New Years Eve: 100 Years Late!
Lulu's Lounge
$30
Smash Hits: Class of 2020
NINETEEN80
$35
(Early Bird)
Out of this list, there were a few that stood out because of its uniqueness. If you're looking for something different from the usual party beats in a club, then these should tickle your pickle.
Silent Disco NYE Countdown Party
Location: Empress Lawn
Admission Fee: $28 (Early Bird) | $35 (Standard Price) | $40 (Last Few)
---
Clarke Quay 2020 Countdown Party
To those who would much rather party in the open than in a cramped location like a club or pub, this is a pretty good option for you.
Location: Clarke Quay Fountain Square
Admission Fee: FREE
---
Remember to make reservations early – you don't want to be disappointed with being turned down at places that are fully booked-out.
Happy holidays, everyone!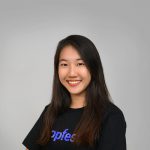 About Ruth Lum
Breaking down 'chim' finance knowledge into manageable pieces so you don't have to.
You can contribute your thoughts like Ruth Lum
here.