Why Did Nio Inc (NYSE: NIO) Share Price Rise?
Nio Inc (NYSE: NIO) share price just hit a record high.
Right now, each Nio share is going for US$62.70, up around 6% from the previous day close. At one point in time, Nio was selling as high as US$65.97 per share.
Investors could be wondering what led to Nio's share price zooming up so much in just one day.
Wonder no more…
As we've got you covered.
---
Nio Unveils the ET7, An Electric Sedan
Nio prides itself in being a pioneer in China's premium electric vehicle market. It designs and sells smart and connected premium electric vehicles.
Over the weekend, during its annual event dubbed "Nio Day 2020", Nio launched its first autonomous driving vehicle, the Nio ET7.
This makes it go head-on against the electric car market leader Tesla Inc (NASDAQ: TSLA).
Nio's smart electric flagship sedan, which was revealed by Nio founder and chief executive William Li on Saturday evening, will sell at 448,000 yuan (S$90,000) before government subsidies.
The ET7 features the company's latest Nio Autonomous Driving (NAD).
This technology brings a safer and more relaxing experience of autonomous driving from point to point, eventually covering use cases from expressways to parking.
Nio's latest sedan, which is expected to be delivered from the first quarter of 2022, will pit itself against Tesla's best-selling Model 3.
That could also explain why Tesla's share price tumbled around 8% on the same day.
Should You Get on the Nio Bandwagon Too?
"In the short run, the market is a voting machine but in the long run, it is a weighing machine." — Benjamin Graham
Nio has certainly caught the attention of market watchers with its sudden share price rise on 11 January (US close). In 2020 alone, Nio's New York-listed shares have surged over 1,000%.
Over the short-term, the stock market behaves like a popularity contest, with companies that paint a sexy story seeing its shares voted upwards.
However, in the long-term, across multiple business cycles, the share price movement of a company would mostly reflect the real value that it is producing.
Therefore, investors who are looking to invest in any company shouldn't be focused on its share price. Instead, they should analyse its fundamentals and ensure that it can survive over the long-term.
And they certainly shouldn't be buying shares based on the FOMO (fear of missing out) mentality.
If you are just starting out investing and want to learn how to analyse stocks to buy for the long-term, here's a beginner's guide to picking stocks.
For now, though, let's marvel at the chio interior of Nio's ET7.
What Are Your Thoughts on Nio?
Check out our community at Seedly and participate in the discussion surrounding stocks like Nio and many more!
Disclaimer: The information provided by Seedly serves as an educational piece and is not intended to be personalised investment advice. ​Readers should always do their own due diligence and consider their financial goals before investing in any stock. Image credit on cover artwork: Google Finance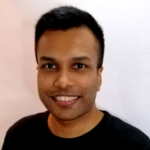 About Sudhan P
It isn't fair competition when only one company in the world makes Monopoly. But I love investing in monopolies. Before joining the Seedly hood, I had the chance to co-author a Singapore-themed investment book – "Invest Lah! The Average Joe's Guide To Investing" – and work at The Motley Fool Singapore as an
analyst
.
You can contribute your thoughts like Sudhan P
here.