Moving Beyond Meta: Here Are 5 Other US-Listed Stocks Riding on the Metaverse Trend
The term "metaverse" was thrown into the limelight once again when Facebook changed its name to Meta Platforms Inc at the end of last month.
Metaverse basically refers to the idea of a shared virtual platform that people can access through various devices, allowing them to move through digital environments.
Metaverse is said to be the next generation of the internet and its potential is huge.
Bloomberg Intelligence estimates that the global metaverse opportunity could grow 13% annually to US$800 billion in 2024, up from around US$500 billion last year.
Meanwhile, Ark Invest predicts that revenue from virtual worlds could hit US$400 billion by 2025, up from some US$180 billion this year.
The beauty of the metaverse is that no one company owns it and there's plenty of opportunities to go around for companies involved in the space.
If you are looking to have a piece of the metaverse action, here are five companies that you can research further into that are not Facebook (oops, Meta)!
Company #1: Microsoft
Microsoft Corporation (NASDAQ: MSFT) is a company that doesn't need much introduction since many of us would be familiar with its products.
Microsoft is currently working to build an "enterprise metaverse" as work becomes more and more hybrid.
Days after Facebook made public its name change, Microsoft announced its own foray into the metaverse.
The tech giant said that will be offering Mesh for Microsoft Teams that will roll out in 2022. Mesh is a collaborative platform for virtual experiences.
The company said Mesh for Microsoft Teams is "a gateway to the metaverse – a persistent digital world that is inhabited by digital twins of people, places and things".
Microsoft also has experience in the virtual world through its Xbox platform and Minecraft game.
Furthermore, Microsoft is big on cloud computing, and this can help in building and maintaining the metaverse infrastructure.
Microsoft's chief executive Satya Nadella summarised the metaverse's potential in an interview with Harvard Business Review last month:
"I think that this entire idea of metaverse is fundamentally this: Increasingly, as we embed computing in the real world, you can even embed the real world in computing."
The physical and the digital worlds are set to become more connected in the future, and Microsoft is likely to play a big part in this.
Company #2: Nvidia
Gamers would be familiar with Nvidia Corporation (NASDAQ: NVDA) as it's a producer of industry-leading graphics cards.
Beyond the traditional graphics cards though, Nvidia is also building its own metaverse platform called Nvidia Omniverse.
Nvidia's Omniverse is dubbed the "metaverse for engineers".
And it could provide companies like Meta and Microsoft with crucial building blocks in graphics, connectivity, mobility, and computation for their foray into the metaverse.
Nvidia's chief executive Jensen Huang sees lots of potential in the metaverse. He once mentioned:
"I'm fairly sure that at this point, that Omniverse or the metaverse is going to be a new economy that is larger than our current economy."
If what Huang believes becomes a reality, Nvidia would be a huge beneficiary in the metaverse world.
Company #3: Roblox
Roblox Corp (NYSE: RBLX) is a popular children's game and is the closest thing to a social metaverse that exists today.
Roblox's mission is to "build a human co-experience platform that enables billions of users to come together to play, learn, communicate, explore and expand their friendships".
Its platform is powered by user-generated content, built by its community of active developers.
Players use core building components to create and share online worlds that anyone can explore.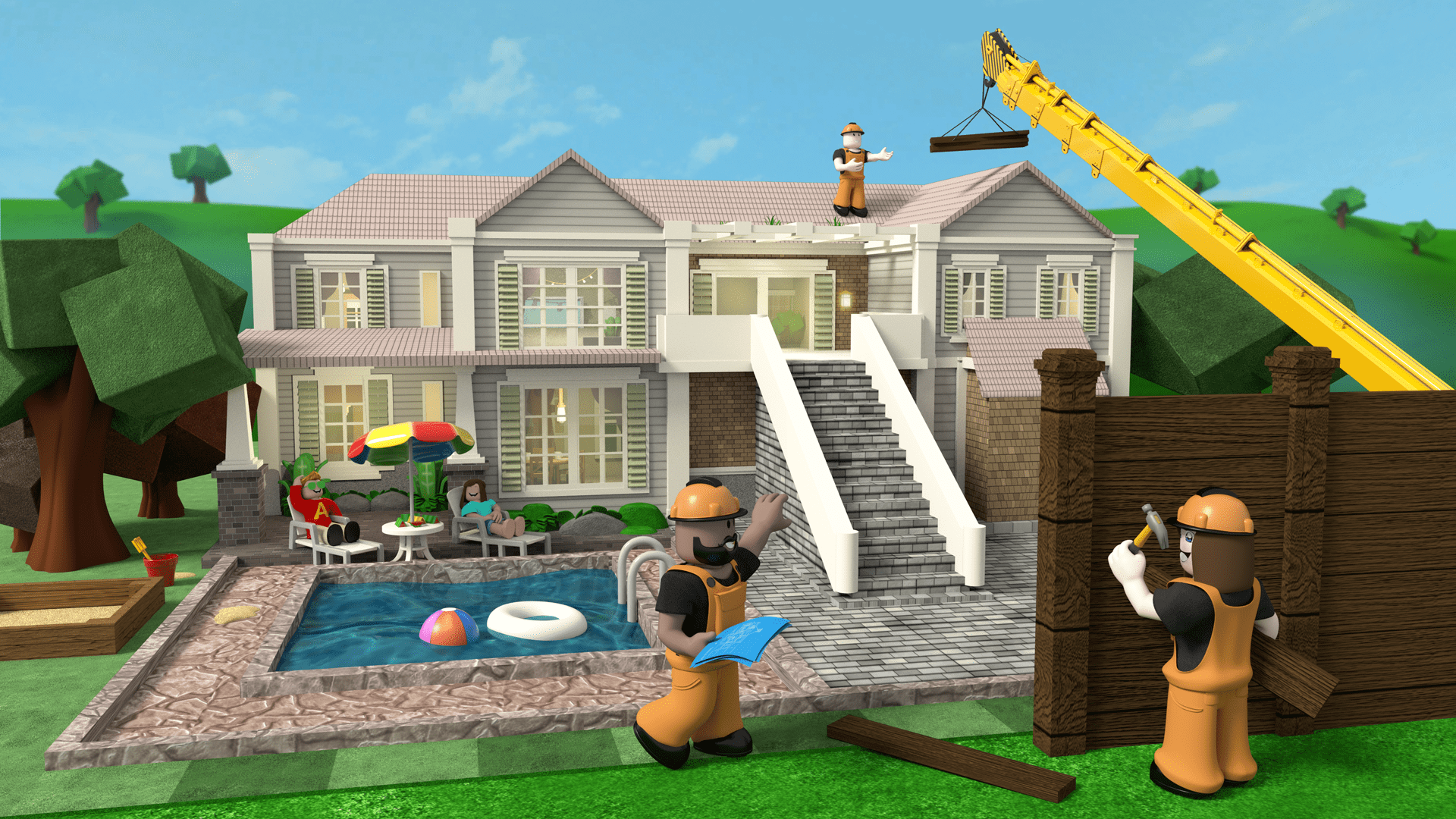 As of 30 September 2021, Roblox had 47.3 million daily active users, and they spent 11.2 billion hours engaged on its platform.
Roblox mostly makes money through the sales of Robux, its virtual in-game currency.
Players who choose to purchase Robux can spend the currency on experiences and on items for their in-game character.
Company #4: Snap
Snap Inc (NYSE: SNAP) is the owner of the popular instant messaging app Snapchat.
Snapchat is well-known for allowing users to build custom avatars and augmented reality (AR) filters for their photos and videos.
The company has also developed an interface that allows users to create their own personal virtual human characters called Bitmojis, and place them on a 3D map on Snapchat.
Then there's Lens Studio and Spectacles.
Lens Studio is a powerful application designed for artists and developers to build AR experiences for hundreds of millions of Snapchatters.
On the other hand, Spectacles is Snap's first pair of glasses to bring AR to life.
Snap has said that AR gives Snapchatter shoppers more confidence about product quality.
With AR becoming more and more relevant to shoppers, more users could be pulled into the Snapchat ecosystem, helping Snap in its monetisation journey. There are already 306 million daily active Snapchat users.
Company #5: Unity
Unity Software (NYSE: U) prides itself in being the world's leading platform for creating and operating interactive, real-time 3D content.
In fact, the company estimates that 71% of the top 1,000 mobile games were made with the Unity engine.
Unity is also the leading platform to create content for augmented reality and virtual reality applications.
During the company's 2021 second-quarter earnings call, its chief executive John Riccitiello said:
"We believe in the emergence of the metaverse, and that Unity will be a major player in defining and help lead its creation and operation."
With numerous top companies across various industries using Unity's platform, Unity is surely essential in the metaverse universe.
Looking for Stock Analyses to Position Your Portfolio for 2021 and Beyond?
You should check out Seedly's exclusive stock deep-dive reports then! Level up with our community and download those free reports at Seedly Rewards.
Disclaimer: The information provided by Seedly serves as an educational piece and is not intended to be personalised investment advice. ​Readers should always do their own due diligence and consider their financial goals before investing in any stock. The writer owns shares in Unity. 
About Sudhan P
It isn't fair competition when only one company in the world makes Monopoly. But I love investing in monopolies. Before joining the Seedly hood, I had the chance to co-author a Singapore-themed investment book – "Invest Lah! The Average Joe's Guide To Investing" – and work at The Motley Fool Singapore as an
analyst
.
You can contribute your thoughts like Sudhan P
here.