Theory Test To Start From 30 June: Would I Need To Take It for My Bicycle or E-Scooter?
When we think of e-scooters, most of us would be reminded of food delivery riders zooming past us every 2 minutes.
On the other hand, some of us would think of this:
Aka YPs (read: young punks/ tryhards) trying to create their own vehicles on the road without a proper driving license.
Besides their infuriatingly loud music which causes damage to our inner peace, these actions pose safety risks to the public.
To improve safety on public paths, a mandatory online theory test has been implemented and will be available from 30 June 2021 onwards.
Do you need to take this online test as a rider? What happens if you don't take it?
Here's all you need to know!
---
TL;DR: All You Need To Know About the Mandatory Online Theory Test for E-Bikes and E-Scooters Riders in Singapore
Online Theory Test
Details
Start date
30 Jun 2021
Who needs to take it
All e-scooter and Power-assisted bicycle (PAB) riders
Cost of theory test
$5 for two attempts, till 30 Sept 2021

$10 for each attempt after 30 Sept 2021
Test format
Multiple choice questions (MCQ)
Validity of test certifcate
Valid for life
What if I don't take it?
First-time offenders:
- Fined up to $2,000, jailed for up to six months or both

Repeat offenders:
- Fined up to $5,000, jailed for up to a year or both
Who Needs To Take This Theory Test
There are different types of Active Mobility Devices (AMD), which can be broadly categorised into the following:
Personal Mobility Devices (PMDs)

Motorised PMDs: Electric scooters (e-scooters), hoverboards, etc.
Non-motorised PMDs: Kick-scooters, skateboards, etc.

Bicycles

Pedal bicycles
Power-assisted bicycles (PAB) or known as e-bikes

Personal Mobility Aids (PMAs)

Designed for individuals who have walking difficulties
Wheelchairs, mobility scooters, etc.
Only e-scooter and power-assisted bicycle (e-bike) riders have to take the theory test and attain the certificate.
Cost of Theory Test
This theory test will cost $5 for two attempts.
If an individual fails the test on the first attempt, they can take it for free for a second time.
This is a discounted rate to encourage riders to take it up as soon as possible and will last for 3 months till 30 September 2021.
Subsequently, each attempt will cost $10.
Do note that there are separate tests for both e-scooters and PAB (if you're a rider for both).
How Will the Test Be Like?
The test will be in a multiple-choice format.
While the test is not available online yet, the Land Transport Authority (LTA) has released e-handbooks for individuals to familiarise themselves with the safety rules and regulations.
They are easily accessible from these pages:
They have also released a few sample questions for riders to get a feel of the test questions.
Something like taking our Basic Theory Test (BTT).
How Long Will the Theory Test Certificate Be Valid For?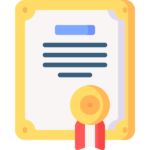 A digital certificate will be issued upon successful completion of the theory test.
This certificate will be valid for life.
What if I Don't Take the Test?
Under the new laws, it is an offence to ride the device without passing the test.
It is also an offence to intentionally or negligently allow someone else to ride your e-scooter or e-bike on the roads if he or she has not passed the test.
If found guilty, first-time offenders can be:
Fined up to $2,000, jailed for up to six months or both
Repeat offenders can be:
Fined up to $5,000, jailed for up to a year or both
Authorities are also able to verify whether a certificate has been unlawfully manipulated, so in short – don't try to be funny ah!
To allow for a smooth transition, there will be a transition period for riders to complete the test before enforcement begins.
More information on this will be given in June.
How About Those Who Are Not Familiar With Digital Devices?
To cater to individuals who are not digitally savvy to take the online test, there might be other formats available as well, including oral tests.
This will be based on a case-by-case basis.
More details will be released at a later date.
Current Rules and Regulations for AMD Riders
The Active Mobility Act (AMA) began in 2018 to ensure the safer use of public paths.
Riders who fail to adhere to these rules may face penalties by the Authority.
Here are some common rules and code of conduct:
The speed limit is 25km/h on cycling paths (usually physically marked on the ground)
The riding of PABs and motorised PMDs are not allowed on footpaths
Only cyclists and PAB riders are allowed to ride on roads (except for expressways and road tunnels), mandatory to wear a helmet when doing so
Only UL2272 motorised PMDs are allowed on cycling paths (from 1 July 2020 onwards)
Some penalties for anyone who breaks these rules would include:
| Rule Under Active Mobility Act | Penalties |
| --- | --- |
| Individuals under 16 years old cannot ride an e-scooter on cycling paths, unless supervised by adults | Up to $1,000 fine and/or 3 months jail time |
| Do not use mobile phones while riding | Up to $1,000 fine and/or 3 months jail time |
| Use only UL2272 PMDs on cycling paths | Up to $10,000 fine and/or 6 months jail time |
| Do not perform illegal modifications on active mobility devices | Up to $24,000 fine and/or 24 months jail time |
Just like owning a car, individuals are also encouraged to purchase active mobility insurance to be insured from personal accident expenses and third-party injury claims.
Here are some insurance products that are currently available:
AA Personal Mobility Plus (AAS Insurance Agency Pte Ltd, underwritten by Liberty Insurance Pte Ltd)
AXA Personal Mobility Protect (AXA Insurance)
ePROTECT Personal Mobility (Etiqa)
Personal Mobility Guard (NTUC Income)
About Xue Miao
A
millennial
who is learning to adult. She doesn't believe in the rat race and hopes to live on a farm someday.
You can contribute your thoughts like Xue Miao
here.