International Women's Day: Personal Finance Planning For Women With These 6 Habits of Financially Successful Women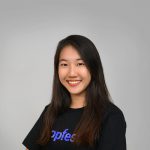 Ruth Lum
●
Topics that circle around differences between genders are usually pretty touchy.
Whenever we talk about things specifically about women and men, we must tread carefully with our words to not perpetuate gender stereotypes.
While it might seem safer to write on matters addressing the crowd as a whole, there is indeed value in addressing a more personalised audience.
I strongly feel that there is a need to address this topic, knowing that there is so much more we can do for ourselves.
As much as I hate to admit it, money is power, and women need more of both.
Of the 2,668 billionaires on the latest Forbes World's Billionaires 2022 List, only 327 or 12 per cent are women.
The reasons for this are another debate altogether. But, part of the reason for this could be that women or at least Singaporean women, are choosing not to manage their own finances.
According to UBS Global Wealth Management's report, 8 in 10 Singaporean women leave major financial decisions to spouses.
This is worrying but relevant to this year's International Women's Day (IWD) theme.
International Women's Day 2023 Theme (IWD 2023)
According to the folks over at IWD:
IWD is a global day celebrating the social, economic, cultural and political achievements of women.

The day also marks a call to action for accelerating gender parity. … celebrate women's achievements. raise awareness about women's equality.
This year's theme is #EmbraceEquity:
Imagine a gender equal world. A world free of bias, stereotypes, and discrimination. A world that's diverse, equitable, and inclusive. A world where difference is valued and celebrated. Together we can forge women's equality. Collectively we can all #EmbraceEquity.
Celebrate women's achievement. Raise awareness about discrimination. Take action to drive gender parity.
IWD belongs to everyone, everywhere. Inclusion means all IWD action is valid.
But how do we put this into practice?
I found three simple ways in this article by best-selling author and Forbes contributor Dr Margie Warrell that resonated with me.
Challenge the doubts that fuel a sense of inadequacy.

Challenge the limits and labels others put on you.

Challenge more women to back themselves more often.
And one area we can do so is in terms of our finances, where we can embrace equity in terms of taking charge to make better personal finance decisions.
Not sure where to start?
Fight for better outcomes by adopting these six successful habits women should adopt for their future to be financially savvy and secure.
---
TL;DR: 6 Habits of Financially Successful Women
Budget every week
Invest in yourself
Save before you spend
Know your net worth
Don't give in to the FOMO
Make retirement your priority.
---

1. Budget Every Week
Understand Your Budget
It is important to understand where you are spending your money to control your expenditure; this can be segmented into Fixed and Variable expenses.
You can start by using this simple budgeting template to reduce your expenses to only 30 per cent of your salary!
Know Your Income
If you'd like, you can use a personal expense tracker for tracking your income (salary, investment income etc.) to track all expenditures (daily spending, rent, and taxes).
Don't forget to include things like non-recurring items and arbitrary purchases, which usually go forgotten but actually contribute quite a bit to eating away at your gross income.
Besides understanding your monthly cash flow, you can take a step further and look into getting additional streams of income.
One potential way to earn extra income would be through side hustles.

2. Invest in Yourself
By this, I don't mean buying yourself that overly-priced pair of sneakers or that branded bag that might look good but fails terribly in functionality.
Everyone should know their value and the importance of upgrading themselves.
Dedicating time for self-development and widening your repertoire of core skills is important.
Given how accessible courses are today, it is virtually possible to learn anything that we want.
And we are even sponsored to do so…
Increase your chances of being able to capitalise on the good – and possibly lucrative – opportunities which come your way.

3. Save Before You Spend, and Automate Your Savings
Drill this into your head because it seems to be one of the most valuable mindsets when approaching personal finance.
If you seek to be a financially savvy woman, pay yourself first before paying for expenses.
Automatic transfers are one of the simplest ways to effortlessly save money and build wealth.
You can automate your monthly salary allocation for convenience, where different amounts of money will be deposited into different accounts.
While the 50-30-20 rule is the general rule of thumb, we can adjust it to suit our needs better.
Once you start saving and building momentum, it gets easier.
But that comes after you've set up an emergency fund.
4. Know Your Net Worth
While this is not the only metric that matters, knowing your net worth is one of the ways you can check in on your progress towards your personal financial goals.
It is a good measurement of your financial situation and gives you a better grasp of your financial progress and goals.
Are you hoping to BTO or make a big investment soon?
If yes, you would want to ensure that you're gearing your savings toward the right assets and that whatever debt balances present are not hindering the process.
5. Don't Give in to the FOMO
Are you able to resist the FOMO (fear of missing out)?
Definitely easier than it sounds.
Be it joining the coolest company for a fancy after-work dinner, a round of drinks or keeping up with the latest fashion trend to be the "seen" one amongst the crowd…
Know that you can always say NO.
With the way society is wired, we tend to let our lives revolve around negligible, materialistic things that could accumulate $114 a month in wasted money.

6. Make Retirement Your Priority
Based on a 2018 study by HSBC, here are their key findings:
More than half (54%) believe they will struggle to cope financially if their partner dies, compared to 47% of their global peers.
41% of Singapore's working-age women either do not know how much they are putting aside for retirement or have not started making any contributions at all. This starkly contrasts Singapore men, of whom just 31% are in the same position.
Slightly over a third of women in Singapore believe they are saving more than their partners. Only one in five (21%) women pitch their financial knowledge as higher than their male partners.
What this clearly shows is that women are falling behind in terms of preparing for their retirement.
To be a financially successful woman, start your retirement planning early in your career (I'm speaking to all my fellow millennials out there!) to maximise the effect of compounding:
Don't miss out on the easiest way to get rich!
---
How Can You Be Financially Prepared As a Woman?
8 in 10 Singaporean women leave major financial decisions to spouses.
This is a worrying statistic, given how we might be more financially literate than we think.
While finance itself might seem like a huge topic, financial planning can be done more easily than we think.
And the best thing we can do for ourselves is to get started.
Only by doing that can we work towards being independent, financially prepared women.
About Ruth Lum
Breaking down 'chim' finance knowledge into manageable pieces so you don't have to.
You can contribute your thoughts like Ruth Lum
here.