Here's How Growing up in a Blue-Collar Household Helped Me Save My First $100,000
When I was a child, I never thought that my family was poor.
I've learnt from books and TV that being poor meant staying in terribly small and dirty spaces, or not even have a roof at all.
It also meant not having electricity and water at home and always having to go hungry because there's no food.
I never had any of that.
There was always food available when I got hungry, and I always had a warm bed to return to at night.
The first time I realised that my family was different was when I was in secondary school.
My dad sent me to school every day, and his hardy lorry stood out from the rest of the luxury cars that were lining up to enter the school gates.
Being a self-conscious teenager eager to impress everyone around me, this visible difference hit me like a ton of bricks.
My self-confidence took another hit when I was requested to apply for financial assistance.
At the start of every month, my teacher would wave the pink file filled with food coupons at the front of the class while yelling my name
I termed it as 'the worst part of each month'.
I was incredibly embarrassed about being different.
I hated being different.
As I grew older, I realised how much my parents have slogged to provide us with a life of comfort despite our financial circumstances.
We went through a few financial hardships and went through dark periods as a family, surviving on an income which qualified for a rental flat.
However, my parents hid this extremely well from us, vowing to not deprive us of anything as children even though we were not financially well-off.
When I got my first paycheck after starting my job as a fresh graduate, I was excited to embark on my own personal finance journey.
It felt exhilarating given how I have always been living paycheck to paycheck during my schooling days, where I had to work part-time jobs to fund my living expenses.
After being a loyal reader of personal finance websites, I also had a lofty dream of achieving $100,000 before turning 30.
So when I managed to hit these goals that I've set out for myself, I attributed my little success to habits that I thought were shaped through articles talking about saving, budgeting and investing.
However, I slowly began to realise that many of these habits were not from online sources.
They came from the lessons that I've learnt from my parents.
And they have begun way before my first adulting paycheck.
What My Parents Taught Me About Personal Finance
It's Not Always About Scrimping and Saving
While we didn't have much financially, I've learnt that it was not all about scrimping and saving every dollar.
It was about finding value in the things we spend on as well.
I remember we had an annual zoo pass because my parents valued the idea of outdoor learning.
I also remember being enrolled in music lessons because of how learning an instrument could benefit a child's development.
It was about creating a balance of spending on important things now and also saving for the future.
This mindset came in very useful while I was managing my own money.
Since I wasn't earning enough to afford a black metallic card, the temptation to squirrel all my salary away is very real.
However, I have since mastered the art of spending a section of my salary without guilt on things that I value.
Having a Partner With Aligned Financial Goals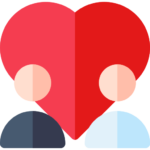 They say that the most important financial decision you have to make in your life is the choice of your partner.
Which is true since financial disagreements are one of the leading causes of divorce.
Being in a blue-collar household meant that there was not much money to go around.
But my parents had similar spending habits and financial goals that were aligned, which made things a lot easier.
Imagine if one party believed in luxurious dining or fancy cars, which would quickly spiral us into debt.
Which is why I strongly believe in having a partner with similar views in terms of finances or to be willing to work towards being financially compatible.
Which will make both of us far more successful than being apart.
Being Prudent
One of the biggest lessons I've learnt from my parents is to be prudent.
This was something that began since I was young, and it has become something that I practise subconsciously these days.
Being tight on cash meant that each dollar had to be spent wisely.
Because of that, I've learnt to stretch every dollar that I spend.
I never knew what a budget was ten years ago when I started my first job, but have unknowingly created one and have been on one ever since.
I almost never buy things at full price anymore, purchasing things that I need at a discount through cashback schemes, timed sales or getting them second-hand.
While others found managing finances intimidating, I always found it fun setting saving targets and financial goals, and always found joy in ticking them off like a checklist.
These habits were cultivated since I was young, and now it comes almost like second nature to me.
Planning for the Future
My parents did not have much, but there's one thing I'll always be eternally grateful for.
They helped me graduate debt-free, providing me with the privilege to leap straight into building my emergency fund without any debt to service.
This is because they have planned way ahead to fund their children's education, setting up funds that would cash out just in time for that.
This has made me realise the importance of starting early for the planning of our future.
Which is why I started planning for my retirement at a ripe old age of 25.
And also got my motivation to plan my savings goals and also start investing.
You Are the Captain of Your Own Ship
My parents didn't have much formal education, which was why they have been dabbling with blue-collar jobs all their lives.
And the longer one stays in this comfort zone, the harder it is to get out of it.
So when opportunities for upskilling came in the form of government initiatives, there was a huge psychological barrier to step into somewhere unfamiliar to learn something new.
My dad eventually did attend a Skillsfuture course to learn something out of his usual job scope, and I've seen how much he has grown over the few months to become a much more confident individual.
It taught me that it is sometimes necessary to challenge yourself and seek discomfort to stretch yourself further.
It also allowed me to see how important it was to acquire as many skills as I can, and to do it while I'm young when there is more time to spare.
As these decisions will have a significant impact on both my personal development and financial future.
Closing Thoughts
When I was young, I only thought I was lacking in something and didn't have something that other kids had.
As I grew older, I realise that what I've received was intangible, and I got lessons that I would not trade anything for.
My thoughts and perceptions have been shaped by the blue-collar household I have been living in, and these became little building blocks that have helped me achieve my little financial and life goals over the years.
My parents certainly didn't have much, but they gave me more than I ever deserved.
About Xue Miao
A
millennial
who is learning to adult. She doesn't believe in the rat race and hopes to live on a farm someday.
You can contribute your thoughts like Xue Miao
here.