POSB Passion Card Promos 2020: Skydive Indoors & Enjoy 1-For-1 Buffets with Your PAssion Card
I've had the black PAssion POSB Debit card for a long time, but other than the periodic discounts that I got from Cold Storage, I've never had much use of it.
One of the more common cards used by many, PAssion card privileges are not really known by the masses. If you happen to have the same, basic black PAssion debit card, here are some perks that you can get for owning this card!
*Disclaimer: The following deals are for the Black Passion Card. Privileges for Silver and Platinum cards are excluded. 
TL;DR: Passion Card Promos & Perks This 2020
Merchant
Privileges
Passion Card Promos
Promo Till
iFly Singapore
Indoor Skydiving Experience
Special Price $38 (U.P. $119)
Till 15 March 2020

OnePA
KAYAKING 1 STAR AWARD

PASSION CARD PRIVILEGES:

Members: $72
Non-Members: $80
Course on: 21 - 22 March 2020
Singapore Cable Car
25% off Cable Car Sky Pass
25% off Cable Car Sky Pass Round Trip (U.P. $35 per adult, $25 per child)

31 March 2020
Cathay
Discounted movie bundles and snack vouchers
Weekday:
Movie ticket and $5 F&B voucher for $11.50 (U.P. $14 – $14.50)

Weekend (Fri-Sun):
Movie ticket and $% F&B voucher for $14.50 (U.P. $18 – $18.50)


30th April 2020
Fragrance
25-35% off Bak Kwa products
25% off Bak Kwa
35% off Pork Floss
31st May 2020
New Balance
10% off regular priced items
Present PAssion card upon payment. 10% off regular-priced items

30th April 2020
Asics
15% off
15% off regular-priced items and additional 5% off discounted items at outlets
15% off regular-priced items for online purchases only (Promo code: PASSION19)
30th June 2020
Better Vision
15% off
15% off regular-priced frames & sunglasses
15% off regular-priced progressive lens
30th June 2020
Ramen Champion
1 FOR 1 Ramen
1-for-1 ramen at Ramen Champion on your birthday and birthday eve
30th June 2020
Sarpino
Discounted pizza
30% off all categories of pizza
30th June 2020
Dominos
30% off Regular Pizza
30% off when you pay with your PAssion Card
31st July 2020
Holiday Inn Orchard
1 FOR 1 Lunch/ Dinner buffets
1-for-1 lunch and dinner buffets at Holiday Inn Orchard (U.P. from $65)
31st July 2020
Furama Riverfront

Furama City Centre
1 FOR 1 Buffets and discounts at Furama City Centre / Riverfront
Kintamani Indonesian restaurant

$29 lunch buffet (U.P. $65)
$31 dinner buffet (U.P. $65)
The Square @ Furama

$30 weekday lunch buffet (U.P. $78)
$32 weekend long lunch (U.P. $80)
$35 dinner buffet (U.P. $78)

Tiffany Cafe & Restaurant

$30 nett weekday lunch buffet (U.P. $60)
$38 nett dinner buffet (U.P. $72)
1-for-1 weekend lunch (U.P. $60) and dinner buffet (U.P. $72)
$22 nett weekend high tea
31st July 2020
Yum Cha
15% off
15% off high tea buffet.
30th September 2020
Jewel Changi
Canopy Park Entry
Canopy Park ticket @ $3 (U.P. $5) with promo code "PAPROMO" on weekdays (Mon - Fri, excluding Public Holidays)
31 October 2020
Good Bites
15% discount on food
Get 15% off when you pay with your card.
30th November 2020
Food Republic
10% off meals
Enjoy 10% off when you flash your PAssion Card
31st December 2020
Shopee
10% off sitewide capped at $4
10% off sitewide, capped at $4 (Promo code: PASSIONEX4)
PAssion Card Members new to Shopee enjoy $7 off with a minimum spending of $15 (Promo code: PASSIONNEW20)
30 June 2021
National Library
Borrow 24 library books
Borrow up to 24 library books for free instead of the usual 16 with PAssion Card
NIL
Cold Storage
Giant
Jasons Market Place
Guardian
Cashbacks at Supermarkets and Guardian
$1 spent =1 point.
Every $150 spent will give you a 41 rebate.
NIL
PA Courses
$5-$10 Discounts on PA Courses
Courses include yoga, cooking classes, ukelele classes,
Varies on Courses
This list is non-exhaustive. You can check out more PAssion card promos on this website. 
The Best Passion Card Promos 2020
There are quite a number of PAssion Card perks, as seen by PAssion Card's long list of merchants. If we were to pick out favourites, here are 7 top deals we'd like to try:
1. 1-for-1 Buffets At Holiday Inn
Want to eat like a king but don't want to risk burning a hole through your pocket? Tuck into all-you-can-eat buffets at Window on the Park at Holiday Inn Orchard, where you will get a feast of fresh seafood and Asian food that will be sure to whet your appetite.
With the PAssion card, you can enjoy 1-for-1 rates at ~$65 for lunch buffets (Mon-Sun), and ~$78 for weekday dinner buffets. Weekend dinner buffets go at ~$96 per person. With the 1-for-1 deal, you can enjoy your buffets from just $32.50 per person!
2. 1-for-1 Ramen On Your Birthday @ Ramen Champion
Enjoy 1 for 1 ramen at Ramen Champion on your birthday with your PAssion card. On normal days, you can also enjoy a 10% discount with a minimum spend of $30. While you're there, you can try their special Tonkotsu Ramen, where you will get a bowl of ramen served in a unique, pink broth.
3. Borrow 24 Library Books instead of 16 at National Library
When I was in secondary school, I used to devour a copious amount of fiction books during the holidays. Borrowing 16 books from the library was never enough for me, as I would have been done with them after 2 weeks.
For all the bookworms out there, you'd be happy to know that all PAssion card members are entitled to borrow up to 24 books at any NLB Library for free! However, do remember to return the books on time to avoid any late payments.
4. 30% off Pizzas at Dominos and Sarpino
For a working adult, I spend quite a bit of money on pizzas.
That's because I give tuition as a side hustle, and occasionally, I would get boxes of pizza for my students while giving tuition at my place.
If you're a huge fan of Dominos or Sarpino, or if you'd simply like ordering a pizza on a lazy weekend, your PAssion card will give you 30% off pizza at Dominos (regular) or Sarpino (personal pan).
5. Indoor Skydiving Experience at $38
Prague is perhaps one of the cheapest places to experience skydiving, but traveling to Europe comes with a hefty price tag, and can be too much of a hassle. For a quasi-skydiving experience, you can always go for an indoor skydiving session in Singapore!
With your PAssion card, you can experience the 'First-Timer Challenge package', where you will be getting 2 skydives at just $38 (usual price: $119).
6. 20% Off Weekday High Tea Dim Sum Buffet @ Yum Cha
Can't get enough dim sum? Treat yourself and enjoy 20% off a high tea buffet at Yum Cha.
At just $21.40 (usual price before the discount: $26.80), you can look forward to tucking into unlimited liu sha baos, xiao long baos, siew mais, char siew baos, and salted egg prawn balls.
7. Movie Ticket Bundles at Cathay
If you're no longer a student and can't enjoy movie tickets at $7 a ticket, the next best option you have would be these movie and snack bundles you can get with your PAssion card at Cathay.
Weekday packages include a movie ticket with a $5 F&B voucher for $11.50 (Usual Price: $14-$14.50). The same bundle will cost $14.50 (Usual Price: $18-$18.50) on weekends. So if you are thinking of going for a simple dinner and movie, these packages will have you save a few bucks.
PAssion Card Promos in Singapore 2020
While the benefits for the POSB PAssion card may not be the most appealing, there is a lot more to your PAssion card other than the few cents of rebate that you'd receive by scanning it in the supermarket.  If you're interested to maximise the use of your PAssion card, you can check out their website for a full list of their perks!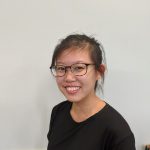 About Rachel Yeo
Breaking down complicated financial pieces into idiot-proof articles.
You can contribute your thoughts like Rachel Yeo
here.