COVID-19 has been a long-standing battle for most of us.
In fact, we have recently passed the one-year mark since the start of the pandemic.
This period was also downtime for many of us, giving us some time to reflect on what we truly seek to achieve in life.
One thing that most of us have learnt is the vulnerability of our jobs, and how easy it is to become irrelevant if we do not upskill and reinvent ourselves.
Given that job security is something that has become a precious commodity especially in the midst of a pandemic, it might seem surprising for anyone to leave their full-time jobs without securing another job.
But that was exactly what our Seedly Community member, Sera did.
And in this article, she shares with us her thoughts on why she decided to leave her first full-time job during COVID-19 without having another job lined up for her.
Feeling stuck in your own career? You're not alone!
---
How It All Started
I started my first full-time job just before the Circuit Breaker started, which is a role in the Communications & Media Industry.
I still remember that day vividly where I collected my laptop and did the necessary onboarding at the lobby of the building.
Everyone was working from home, and I was told that I would eventually meet my colleagues and they could teach me the to-dos then.
Back then, I thought that was a perfect time – to be able to work from home and occasionally meet the rest to learn from them.
Just two days later, PM Lee announced the start of Circuit Breaker.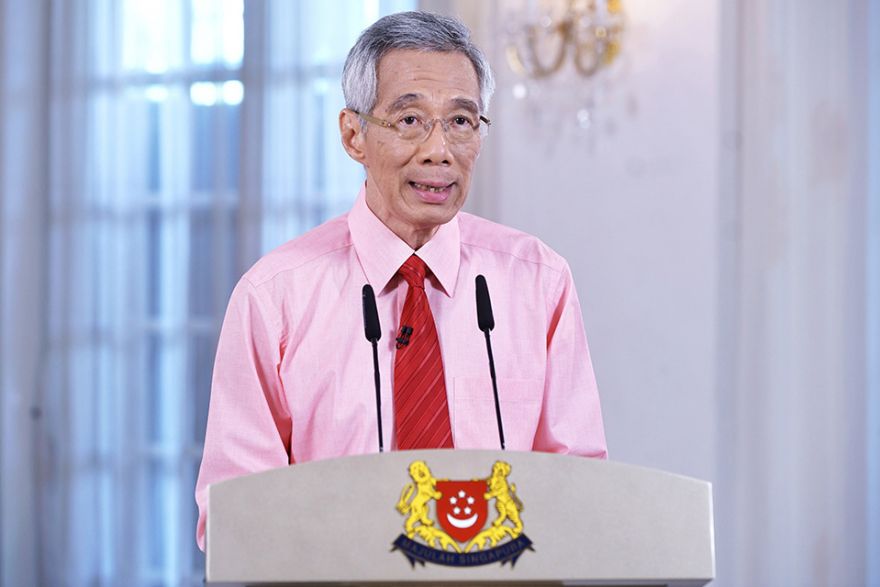 That was when my learning became strictly based at home.
And ending work at 7pm was the norm back then, along with working on occasional weekends and having to check on work on some Sundays as well.
How and When Things Started To Escalate
Shortly after, Phase 2 began.
At that point in time, my working hours have slowly extended to 11pm, and then 3am.
And I was still waking up at 7am to work on the following day.
Like what some of us have experienced while working from home, boundaries between work and life started to blur.
That soon became my daily work routine – which is to wake up at 7am and only heading to bed between 3 to 4am.
Shortly after, work got so hectic and I began skipping my meals during working hours, only leaving my room to go to the toilet and to wash up.
There was once where a family member prompted me to have my lunch at 12:30pm…
But lunch eventually did not happen at all because I fell asleep unknowingly after ending work at 2:45am.
Factors That Contributed To My Decision
My working hours were starting to cause a physical drain on me.
Besides the physical exhaustion that I was feeling from the work I was doing, there were a few other factors that contributed to my decision to leave.
Harsh Criticism From Management
One factor that was difficult for me the way I was getting feedback at work.
Instead of receiving constructive feedback, I was receiving harsh criticism from my supervisor.
For instance, I would be publicly shamed on group chats which would make me feel helpless.
These slowly accumulated and started taking a huge mental toll on me, and it began affecting my health as well (lack of sleep/irregular sleeping hours, having improper meals etc.).
I was not also feeling supported by my supervisor despite the hard work I was putting in.
It felt like my efforts at work were not recognised and unappreciated.
That being said, I am very thankful to also have some of the most amazing colleagues around me.
It made me realise that a good work environment is important, and having great colleagues is what would make your job a lot more enjoyable.
Just one or two closer ones that would provide support (especially during tough times) could mean a huge difference in your work life.
Pay Gap
While it was commonly known for the salaries to be relatively lower in the Communications & Media industry, my pay was lower for similar roles in this industry as well.
Peers who had the same educational qualifications and had a similar job scope were getting paid higher too.
This pay difference did not help with the situation, as having lower pay could be demotivating especially when working life gets stressful and tough.
Considerations I Had While Planning for Resignation
Planning to leave was very scary.
I had every fear that every full-time employee would have:
Not having a job meant not having an income
What if I can't find a job after this?
Was I being too impulsive?
How am I going to find a job in the midst of a pandemic?
Will I risk facing another bad environment?
All these concerns that I had felt very real, and especially so when the job market is still not in a good shape.
I understood some of the potential consequences that could happen as a result of my decision, and the uncertainty of job hunting was definitely a huge concern for me.
I had to cautiously weigh the pros and cons and evaluate the possibilities before coming to a decision.
Some Things I Had To Prepare for My Unemployment
Leaving my full-time job without another secured meant having to plan for my unemployment.
I knew I needed a contingency plan if I were not able to secure a full-time job after leaving.
One of the plans I had in mind in view of my unemployment was to focus on my studies first as I'm currently taking my part-time degree.
I also had to ensure that I was in a financially stable situation before I could leave.
I was also mentally prepared to take up part-time jobs (such as administrative roles) to sustain my daily needs, to ensure that I have the cash flow to continue paying my bills and school fees.
Words of Advice for Those Facing the Same Issue
It is easy to feel like you're going through this issue alone.
Do know that you're not alone in this!
If you're starting to feel unhappy at your job, it is important to take a step back for yourself and breathe.
And if it helps, you can always share your concerns with your family and close friends.
Support is very important in such situations, especially when work starts taking a health and mental toll on you.
Start planning for your next step, look into sending out resumes, and come up with contingency plans if needed.
And if you are moving forward with your resignation, stick to your decision, take a deep breathe and QUIT.
While it was a terrifying move when I had to call my supervisor to tender my resignation, I felt this peace in my heart and mind as I can now look forward to new beginnings in my life.
Editor's Note
Nobody likes leaving a job without having another one lined up.
It might feel like an unwise move in terms of practicality, or seem like you were not competent enough to stay in your previous role.
In short, leaving a stable full-time job and taking a leap into the unknown could seem like the scariest thing ever.
And to everyone, that might not be the smartest move to make.
But it could possibly be the most enlightening decision in your career as well.
Nonetheless, make sure that you are in a suitable financial position (such as having an emergency fund in place) to do so as well.
Always remember that you know yourself the best, and you have the power to decide your own fate.
Feeling like you're stuck in a rut in your career as well? Share your woes at Seedly!
About Xue Miao
A
millennial
who is learning to adult. She doesn't believe in the rat race and hopes to live on a farm someday.
You can contribute your thoughts like Xue Miao
here.