3 Recession-Proof Shares That Pay Steady Dividends
The risk of recession has no doubt risen.
Fresh tariffs imposed on China by the US, along with China's response that saw it devalue its currency, have thrown investors off guard.
The ongoing trade conflict between the two giant economies will most likely have an adverse effect on global growth. With that said, investors may want to include some defensive stocks in their portfolios in case a recession hits.
In this article, I will highlight three defensive stocks that will most likely continue paying steady dividends no matter what the economic climate.
Disclaimer: This is not a sponsored post. Opinions expressed in the article should not be taken as investment advice. Please do your own due diligence.
---
Providing Services Required By Law
While monopolies are bad for consumers, they are great for investors. VICOM Limited (SGX: V01) has monopolistic characteristics in a highly-resilient industry.
The company operates seven of the nine vehicle inspection centres in Singapore. The group inspected 461,088 vehicles of the 625,940 that were due for inspection in 2018, which translates to a 73% market share.
VICOM's business is also effectively recession-proof.
As all cars older than three years have to go for mandatory inspections, VICOM's car inspection business is likely to thrive even in the harshest of economic conditions.
Furthermore, the company is in a great position to dish out a special dividend.
In 2018, VICOM declared a special dividend of 8.62 Singapore cents, paying out more than 100% of its earnings.
The group is sitting on a stack of cash that is not required for operations and may continue to pay out some of that unused capital back to shareholders.
Even if it pays out just 100% of its earnings, based on 2019 first-quarter earnings and current share prices, VICOM has a decent yield of 4.6%.
Riding On Favourable Lease Terms And Reliable Tenants
Parkway Life REIT (SGX: C2PU) has been the epitome of stability. The real estate investment trust (REIT) has managed to pay out a higher dividend (excluding capital distributions) each year since its listing back in 2007.
The REIT, which owns the Mount Elizabeth, Gleneagles and Parkway East hospital properties, along with properties in Japan and Malaysia, has favourable lease terms with its tenants.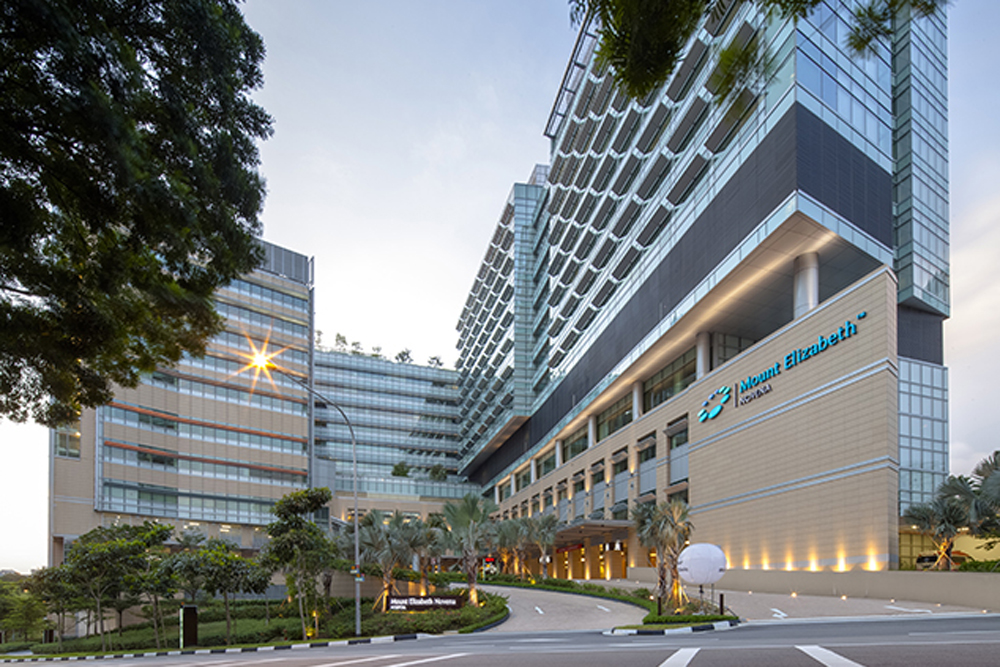 Its Singapore properties are leased to Parkway Hospitals Singapore, which is owned by IHH Healthcare Bhd (KLSE: IHH), which is in turn backed by Malaysia's sovereign wealth fund.
Besides the reliable tenant, the Singapore properties also have favourable lease terms for the REIT, which include a triple net arrangement and an annual rent review that guarantees a 1% minimum annual increase in rent.
Moreover, as the Singapore properties contribute close to 60% of the REIT's gross revenue, Parkway Life REIT is less affected by currency fluctuations.
The long leases, with built-in rent reviews, make it a great choice for investors who are looking for stable cash flows from their investments.
Lifted By The Growing Demand For Data Centres
Lastly, Keppel DC REIT (SGX: AJBU) is likely to thrive even if we experience a full-blown trade war.
The REIT, which owns data centres around the world, is set to continue riding off the industry's tailwinds. More software companies are expected to move to asset-light models and rent data centres, rather than owning them.
Meanwhile, the co-location market, whereby tenants share a single data centre is expected to grow by 15% to 17% in 2019 alone.
Keppel DC REIT, with its portfolio of data centres, is well-positioned to benefit from the growing demand for data centre space.
Equally important is the fact that the REIT has a robust balance sheet, with a debt-to-asset ratio of 31%. This is well below the 45% regulatory ceiling, affording it room to take on more debt to grow its portfolio.
Even if a recession does occur, Keppel DC REIT will likely continue to enjoy steady rental income each year.
Want More In-Depth Analysis And Discussion?
Why not check out Seedly's QnA and participate in the lively discussion surrounding stocks like Parkway Life REIT (SGX: C2PU) and Keppel DC REIT (SGX: AJBU) many more!
Stock Discussion on ParkwayLife REIT
Stock Discussion on Keppel DC REIT
---
Seedly Guest Contributor: The Motley Fool
For our Stocks Analysis, the Seedly team worked closely with The Motley Fool, who is an expert in the field, to curate unbiased, non-sponsored content to add value back to our readers.
The Motley Fool offers stock market and investing information, offering people suggestions on how to take control of their money and make better financial decisions.
The Motley Fool Singapore primarily covers the Singapore market, though we also bring investing news from around the world. We also host a range of educational content, written for everyday people. We feel that the best person to make your financial decisions is you, and we want to help you take control of your own money. The Motley Fool also champions shareholder values and advocates tirelessly for the individual investor.
If you have any questions on the mentioned stocks, feel free to discuss them with the Seedly Community here.
Read other articles by The Motley Fool: