Understanding REITs Better: What Makes Up a Typical REIT Structure?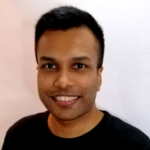 Sudhan P
●
Real estate investment trusts (REITs) in Singapore have come a long way.
Since our country's first REIT, CapitaLand Mall Trust, was listed in July 2002, the REIT market has grown to become one of the largest in Asia.
Currently, the Singapore Exchange is home to 43 REITs and property trusts, with a combined market capitalisation of S$104 billion (as of November 2020).
REITs have a structure that's quite different from traditional listed companies.
Therefore, it's important for investors to have a basic understanding of a typical trust structure before investing in REITs.
---
TL;DR: Peering Into a REIT's Structure 
There are four main parts of a REIT's structure, and they are:
Trustee, which holds the underlying properties of a REIT on behalf of unitholders.
REIT manager, which sets the strategic direction for the REIT and ensures its property values grow over time.
Property manager, which is in charge of the day-to-day operations of the REIT's properties.
Sponsor, which supports the REIT throughout its listing and plays a major role in the REIT's growth.
REITs that contain overseas properties could have additional layers, but the main trust structure is usually the same as what we have here.
---
How Are REITs Structured? 
We will use Mapletree Logistics Trust's (SGX: M44U) structure as an example here. Mapletree Logistics Trust is a logistics REIT that was listed in Singapore in 2005.
Trustee
A trustee holds the underlying properties of a REIT on behalf of unitholders. For Mapletree Logistics Trust, its trustee is HSBC Institutional Trust Services (Singapore) Limited.
The trustee's role is to make sure that the REIT is complying with all applicable laws and that the rights of unitholders are protected.
In exchange for providing the services, the trustee is paid a fee.
For Mapletree Logistics Trust, the trustee fees are 0.1% per year of the value of the REIT's properties.
This figure (and the subsequent fees below) can be found in Mapletree Logistics Trust's annual report under the "Notes to the Financial Statements".
Manager (or REIT manager)
The REIT manager is a separate company set up to run the REIT.
It is usually a wholly-owned or partly-owned subsidiary of a REIT's sponsor (more on it later). The chief executive officer (CEO) of a REIT manager is just like the CEO of any listed company.
The main role of a REIT manager is to set the REIT's strategic direction and enhance the property values of the REIT to maximise rental income, which will ultimately lead to higher distributions for unitholders.
A REIT manager also usually supervises the property manager in its day-to-day management of the assets.
REIT managers are paid recurring management fees for their services.
Mapletree Logistics Trust's manager receives a base fee of 0.5% per annum of the value of the REIT's properties and a performance fee of 3.6% per year of its net property income (NPI). The manager can choose to receive the payments in cash or units, or both.
Mapletree Logistics Trust's manager is also entitled to receive an acquisition fee of 1% of the acquisition price and a divestment fee of 0.5% of the sale price for acquisitions and disposals of assets, respectively.
Property manager
The property manager takes care of the day-to-day operations of the properties in the REIT's portfolio.
Such operations include daily maintenance of the properties, running marketing events to attract tenants or shoppers (in the case of shopping malls), and ensuring the best tenancy mix to maximise rental income.
In return for its services, the property manager is paid a property management fee.
For Mapletree Logistics Trust, the property management fees are 2% of the gross revenue of each property annually.
The REIT's property manager is also paid for providing lease management and marketing services.
Sponsor
The sponsor looks for properties to be placed into the initial portfolio of the REIT and may continue to provide a pipeline of assets for the REIT to acquire for growth.
The sponsor also typically owns large stakes in the REIT manager, property manager, and the REIT.
It's important for REIT investors to look for a strong sponsor. A credible sponsor allows the REIT to negotiate for lower rates with banks when it comes to borrowings as well.
As for Mapletree Logistics Trust, its sponsor is a privately-held company, Mapletree Investments Pte Ltd. As of 26 May 2020, Mapletree Investments had a 30.5% stake in Mapletree Logistics Trust.
Some REITs have listed sponsors, such as Frasers Centrepoint Trust's (SGX: J69U) sponsor Frasers Property Ltd (SGX: TQ5) and CapitaLand Integrated Commercial Trust's (SGX: C38U) sponsor CapitaLand Limited (SGX: C31).
Have Burning Questions Surrounding The Stock Market?
You can participate in the lively discussion regarding stocks here at Seedly and get your questions answered right away! 
Disclaimer: The information provided by Seedly serves as an educational piece and is not intended to be personalised investment advice. ​Readers should always do their own due diligence and consider their financial goals before investing in any stock. The writer may have a vested interest in the companies mentioned.
About Sudhan P
It isn't fair competition when only one company in the world makes Monopoly. But I love investing in monopolies. Before joining the Seedly hood, I had the chance to co-author a Singapore-themed investment book – "Invest Lah! The Average Joe's Guide To Investing" – and work at The Motley Fool Singapore as an
analyst
.
You can contribute your thoughts like Sudhan P
here.