The Ultimate Guide to Renting in Singapore: Having a Space to Call Your Own
You might have landed your first job and started managing your own finances.
You might be toying with the idea of having your own space.
The idea of having greater privacy and autonomy sounds wonderful to you.
If you're someone not looking to BTO or purchase a property yet, renting might be a good choice.
If you're interested to rent a space to call it your home and you're not sure how (or where) to start, we are here to help you!
---
TL;DR: The Ultimate Guide to Renting in Singapore
Steps
Things to do
Preparatory Work
Check Your Budget
Choose Your Location
Check Rental Rates
Know What You Need
Do You Need An Agent?
Viewing of Property
Check the Surroundings
Check the Apartment
Chat with Houseowner
After Viewing
Negotiation
Securing the Offer
Signing the Tenancy Agreement
How Much Money to Prepare
---
Step 1: Preparatory Work
Budget, Budget, Budget
Before you start on anything, the first thing for you to consider is your finances.
Are you financially ready to start renting your own space?
Have you gotten your emergency funds in place, or have adequate insurance coverage?
With that in place, it is also good to keep in mind how much you can afford to spend on rent.
A common rule of thumb is to not spend beyond one-third of your income for your monthly rent.
It is also important to note the additional costs that come with renting your own space – things like internet, utility bills etc.
Choose Your Location
The is no one 'best' location, as you should be choosing your location based on your needs.
The locations in Singapore can be divided into three sectors – Core Central Region (CCR), Rest of Central Region (RCR) and the Outside Central Region (OCR).
The Core Central Region is made up of postal districts 9, 10, 11, the Downtown Core Planning Area, and Sentosa.
It includes the most expensive districts in Singapore, such as Orchard, Sentosa, and Holland Village.
The Rest of Central Region includes districts that are sitting right outside of the CCR, such as Tiong Bahru and Queenstown.
Properties that are more affordable (and stayed by most Singaporeans) belong in the Outside Central Region, which are areas you could possibly look into if you have a limited budget.
Check Rental Rates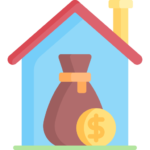 How much does it cost to rent a room (or apartment) in Singapore?
You'll need to decide what type of housing type you would like to rent.
There are a few accommodation types to consider:
Room in a shared Housing Development Board (HDB) flat
Room in a shared private apartment
Entire HDB flat
Entire private apartment
The HDB website provides quarterly median rent prices for HDBs, which could be used as a guide when you look into rental prices.
The prices for HDBs in different towns and flat types for the first quarter of 2020 are as follows:
| Town | 1-Room | 2-Room | 3-Room | 4-Room | 5-Room | Executive |
| --- | --- | --- | --- | --- | --- | --- |
| Ang Mo Kio | – | * | $1,700 | $2,100 | $2,400 | * |
| Bedok | – | * | $1,700 | $2,000 | $2,300 | $2,480 |
| Bishan | – | – | $1,900 | $2,200 | $2,500 | * |
| Bukit Batok | – | * | $1,600 | $1,900 | $2,100 | $2,200 |
| Bukit Merah | * | $1,530 | $1,900 | $2,500 | $2,720 | – |
| Bukit Panjang | – | * | $1,550 | $1,800 | $1,900 | * |
| Bukit Timah | – | – | * | * | * | * |
| Central | – | * | $2,200 | $2,600 | * | – |
| Choa Chu Kang | – | * | * | $1,800 | $1,900 | $2,100 |
| Clementi | – | – | $1,800 | $2,350 | $2,600 | * |
| Geylang | – | * | $1,800 | $2,300 | $2,500 | * |
| Hougang | – | * | $1,650 | $1,950 | $2,100 | $2,400 |
| Jurong East | – | * | $1,700 | $2,000 | $2,300 | * |
| Jurong West | – | * | $1,600 | $2,000 | $2,150 | $2,300 |
| Kallang/ Whampoa | – | * | $1,900 | $2,400 | $2,600 | * |
| Marine Parade | – | – | $1,800 | $2,050 | * | – |
| Pasir Ris | – | – | * | $2,000 | $2,100 | $2,250 |
| Punggol | – | * | * | $1,900 | $1,900 | * |
| Queenstown | – | $1,450 | $1,900 | $2,650 | $2,800 | * |
| Sembawang | – | * | * | $1,800 | $1,900 | $2,100 |
| Sengkang | – | * | * | $1,900 | $1,950 | $2,100 |
| Serangoon | – | * | $1,800 | $2,200 | $2,300 | * |
| Tampines | – | * | $1,750 | $2,100 | $2,250 | $2,400 |
| Toa Payoh | – | * | $1,800 | $2,200 | $2,500 | * |
| Woodlands | – | * | $1,400 | $1,750 | $1,800 | $2,000 |
| Yishun | – | * | $1,600 | $1,800 | $2,030 | $2,100 |
– Indicates that there are no rental transactions in the quarter
* Indicates that the median rent is not shown because there are less than 20 rental transactions in the quarter for that particular town and flat type
Alternatively, if there is a specific town or street you are interested in, HDB also has a search function for that too.
If you're interested in renting a private property, the Urban Redevelopment Authority (URA) has a dedicated website that allows you to search for the quarterly median rentals of private non-landed residential properties.
Do note that the rental rates can vary greatly within a district too, based on its location, convenience etc.
If you need more websites to look into rental prices, there are some good ones you can look into:
Know What You Need (or Want)
When you're choosing your location, it's important to know what you need for your home.
This list can also be split into the non-negotiables (must-haves) and the negotiables (good-to-haves), which could come in handy when you have different listings to compare and choose from.
Some of these things might include:
Amenities in neighbourhood (supermarkets, coffee shops, shopping centres, parks)
Amenities in apartment (furnishings, aircon)
Transport (Bus stops, MRT stations)
Distance from workplace
Schools nearby
It would be good to find a balance between both the affordability and convenience that you are comfortable with, as rental rates tend to correlate to the number of amenities it has.
Do You Need An Agent?
If you're someone who would like to outsource the work to someone else, you might want to have an agent.
An agent would help in looking for places you can rent based on your requirements, saving you all the trouble of digging through different property websites.
Agents sometimes also provide transport services between apartments, ferrying you to the different planned destinations.
It's like somewhat like having a travel guide or wedding planner.
But the caveat is that you would have to pay the agent a commission fee.
Commission fees are usually about half a month to a month's worth of rent.
You're basically paying the fees for convenience.
If you're someone who is budget-conscious, you might like to do away with this service and look for listings directly yourself.
Step 2: Viewing of Property
Now, property viewing.
Such an ~adult~ thing right?!
(I've always imagined property viewing to be something like above, or like Netflix's Selling Sunset.)
In order to be fully prepared, your renting homework does not end just there.
You gotta be prepared during your property viewing too.
While property listings might look amazing on the internet, it might not be the same in real life.
At the same time, some listings may look meh online, but look or feel much better in real life.
Therefore, it could be good to keep your options open for you might never know when you're skipping right past your perfect home.
If you're interested to check out the neighbourhood, you can arrive slightly earlier before the viewing and take a walk around the area.
Checking the Surroundings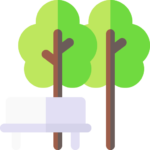 While walking around the neighbourhood, there are a few things you could look out for.
Some of the things you can look at:
Condition of the roads nearby
Any ongoing construction
Facilities in the neighbourhood
Condition of the building
Noise level of the surroundings
Checking the Apartment
While you're in the apartment, there are also many things that you should be taking note of.
Some areas you might want to take note of:
The overall condition of the unit
Layout of the unit
Size of the unit
The direction of the sun (you do not want a mouldy home)
How windy the unit is (it's good to have a well-ventilated home)
Any signs of insects infestation
Any need for renovation or decoration
Condition of frequently used areas (bathroom, kitchen) and its appliances
Air-con condition and servicing schedule
At this stage, it would also be good to have a chat with the house owner to align any expectations.
This could help in having a smooth rental experience and also prevent any future misunderstandings.
For instance, you could check on its lease renewal, or any requirement on the usage of common areas, or whether rental rates would include things like internet and utility bills.
Step 3: Things to Do After Viewing
If you are lucky to have reached the stage of having the house of your dreams, congratulations!
Having the perfect match is like how Harry must have felt when he got his wand for the first time.
Now, you've reached the stage of what we all hate to go through, but MUST DO.
Also known as the favouritest activity of all aunties – haggling!
How to Negotiate
In Singapore, negotiation is a must.
Everything can be negotiated.
Since the property listings are not set in stone, you have the ability to negotiate.
(Of course, don't be a prick and lowball please.)
Firstly, it is important for you to have a gauge of how the similar listings in the neighbourhood are priced.
Here's where the homework you've done would come in handy.
However, it is also important to note that the rental rates listed online might all be inflated to factor in some haggling space.
Also, there might be periods where there is a lower leasing demand in the property market.
This might be caused by a steady of supply of HDB flats and private properties.
In such situations, you might have more bargaining power as there are less people looking to rent.
When it comes to negotiation, it's not all about the money too.
There are also other areas where you could negotiate on, such as the provision of furniture, or including utilities in the rental rate.
Securing the Offer
In order to secure your offer, it is important to have something down in black-and-white.
As a prospective tenant, you can submit a Letter of Intent (LOI) to the property owner to secure the unit.
The LOI is a document that outlines a preliminary agreement between the two parties before a deal is finalised.
Upon receiving the LOI, the property can stop looking for other prospective tenants.
The LOI is usually submitted with a good faith deposit which is a form of downpayment, otherwise known as the 'booking deposit'.
The amount for the good faith deposit is usually equivalent to a month's rent for a one-year lease, or 2 months' rent for a two-year lease.
If you proceed to rent the property, the good faith deposit be part of your security deposit.
However, in a situation where the tenancy agreement is not signed (due to disagreement between the parties), the good faith deposit would be as follows:
| | |
| --- | --- |
| Scenario | What happens to the deposit? |
| Tenant and landlord don't agree to the terms of the Tenancy Agreement | To be returned to tenant |
| Landlord doesn't rent the property to tenant | To be returned to tenant |
| Tenant decides not to rent the property | To be kept by landlord |
Signing the Tenancy Agreement
Before signing the agreement, the lease details should be mutually agreed upon.
Do not be afraid to voice out on anything on the agreement that was not previously discussed.
Make sure that agreement contains the common terms.
The common rental terms in Singapore is usually a one-month security deposit, along with the first-month rental being paid upon signing of the agreement.
Another thing to note is the minimum lease term, which is 6 months for HDB flats, and 3 months for all other property types.
Once you've signed the tenancy agreement, you're officially renting the space. (yay!)
How Much Money Do I Have to Prepare?
If you're wondering how to calculate the amount of money to prepare before sealing the deal, here is a rough guide:
What's required
How much?
Downpayment 
One month security deposit (for one-year lease), and first month rental fees
Agent's Fees
Half a month to one month, if hiring an agent
Furnishings
Depends on what's needed, could be bed frames, sofas etc
Internet Bills
$20-$30
(Required if it doesn't come with rental fees)
Utilities Bills
$40-$60
(Required if it doesn't come with rental fees)
Renting in Singapore: A Millennial's Guide to Having a Space to Call Your Own
The idea of having your own space before getting married is no longer a dream.
Moving out from your childhood home and spreading your (adult) wings might be extremely beneficial for you, personal development wise.
But only if you're financially ready to.
If you have any other queries on property in Singapore, share them with our Seedly Community!
About Xue Miao
A
millennial
who is learning to adult. She doesn't believe in the rat race and hopes to live on a farm someday.
You can contribute your thoughts like Xue Miao
here.