The No B.S. Guide to Restarting Your Career After Retrenchment
So you've lost your job.
Maybe your company isn't doing too well, and you were retrenched.
Or maybe your contract was terminated because of circumstances that are beyond your control — like this whole COVID-19 situation.
It sucks.
And your confidence is probably shaken.
But hey, we could sit around feeling sorry for ourselves.
OR we could pick ourselves up and keep hustling.
So what will it be?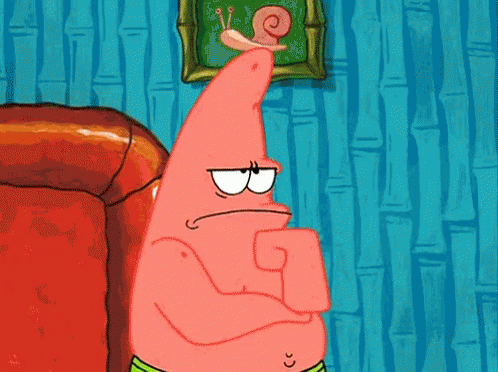 Well, if you need an actionable guide on how to restart your career after retrenchment, you've come to the right place!
---
TL;DR: What Should I Do If I Have Been Retrenched?
Being let go because your company is restructuring or 'right-sizing' might not be something that's within your control.
Instead of wallowing in self-pity, here's a simple checklist detailing what you should do if you have been retrenched:
Get job references and testimonials
Prioritise your expenses and cut back on your expenditure
Get a short-term or temporary job while looking for your next job
Upgrade your current skills or pick up new skills.
If you need help in your job search and career transition, it's okay to ask for it!
And the best people to talk to would be the Career Coaches at Workforce Singapore's Careers Connect.
Best of all, it's a professional service that is absolutely free to use for Singaporeans.
This is a sponsored post written in collaboration with Workforce Singapore (WSG) to ensure that the information provided is accurate and useful for jobseekers and workers in the midst of a career transition
---
1) Get Job References and Testimonials
I know that it hurts, but it's important to keep in mind that it's NOT the end of the world.
While you're still with the company, focus on leaving on a positive note.
That means doing a proper handover of your work, helping your colleagues who are taking over your responsibilities and maintaining open communications with your boss.
Basically, DON'T burn any bridges.
That's because if you're looking for another job soon, you'll want glowing job references and referrals from your boss, managers, and colleagues.
Oh, if your boss says that he or she will give you a referral, make sure that you get them BEFORE you physically leave the company.
And if you're in a client-facing role, it never hurts to extend the professional courtesy of letting them know who will be taking over their accounts.
This way, they are assured that their interests are taken care of…
And you can subtly hint that you're leaving.
Psst… because you never know if one of them might offer you a job…
2) Prioritise Your Expenses and Cut Back on Your Expenditure
In order to give yourself a longer runway and not just take the next job available, you'll need to immediately figure out what are the essentials in order to cut back on your expenditure.
For outstanding mortgage loans and debts that require monthly servicing, it's not like you can give them up overnight.
So you'll have to prioritise them.
But what you can do is:
put your car up for sale
cancel your Netflix and cable TV subscription
stop your gym membership
adjust your budget for food.
Basically, you want to pare down your expenses to the minimum so that you can go longer without a job.
3) Get a Short-Term or Contract Job While Looking for Your Next Job
Hear me out.
In an ideal world, you'd be able to take a break, regain your confidence, maybe upgrade your skills, and find the perfect job you want.
But in reality, you probably have dependents who rely on you.
Or, at the very least, have bills to pay.
(I mean, you still have to eat, right?)
Depending on the economic situation in which you are retrenched, some companies might freeze hiring or only offer short-term contract jobs instead.
And you never know how long this period of economic uncertainty might last.
So while you're holding out for a permanent job that may or may not come.
Why not keep an open mind about short-term, temporary or contract jobs instead?
The Advantages of Keeping Your Options Open
Accepting a short-term or contract job means a couple of things.
First, you're bringing in some form of income to help you last a little longer while you continue your job search.
Note: don't stop applying for jobs even while working; otherwise, you might miss out on an opportunity!
And who knows? You might even like where and what you're doing in your "temporary" job.
Heck, if you're an exemplary employee, your employer might extend your contract or even offer you a full-time role if the time is right.
Even if it doesn't work out, having short-term work experience on your resume beats having nothing at all.
And the more people you meet at your "temporary" job also means that you're expanding your network (read: might find MORE job opportunities).
Sounds good?
You can explore MyCareersFuture.sg and tap on its smart search services to find jobs that best fit your skillset.
Pro-tip: search #SGUnitedJobs to look for jobs created under the SGUnited Jobs Initiative
What If I Still Can't Find a Job?
If you die die cannot find anything.
You might need professional help in the form of a Career Coach.
WAIT.
Before you reject this idea completely.
I want to assure you that it's completely fine to ask for help.
Maybe you've been out of the job search game for too long and need help with your job search techniques.
Or perhaps you want to expand your job search options.
Whatever the case may be, WSG's Careers Connect offers professional career matching services to help you in your job search and career transition.
Best of all?
It's completely free to use for Singaporeans.
If you're unemployed, just make an appointment with a WSG Career Coach, and they'll work with you to:
Understand your employment situation, identify your career goals, values, interests, and skills to align them with available job opportunities
Chart an Action Plan and outline the steps you need to take to achieve your goals
Improve your job search skills by participating in CARE360 programmes
I mean, there's no harm trying, right?
4) Upgrade Your Current Skills or Pick up New Skills
Now that you've talked to your Career Coach and figured out what kind of job opportunities you would like to pursue.
You'll want to take note of the skills and experience needed for the job and whether you have them.
While you're on your "temporary" job, you could:
Reskill your competencies to take on new jobs through Professional Conversion Programmes (PCPs) 
Attend WSG job preparation workshops

to learn how to improve your personal branding and increase your chances of landing that job interview you want

Attend relevant SkillsFuture courses to pick up new skills with the recent SkillsFuture payout
Basically, you want to make yourself as employable as possible in order to give yourself as many options as possible.
With your newfound skills and the fact that you've already proven that you can do the job well, you could seek advancement or conversion to a full-time role much easier.
Or even take your talents elsewhere if an opportunity which interests you arise.
Restarting Your Career After Retrenchment
The threat of retrenchment in a time of economic uncertainty is very real.
While we should do what we can to remain as employable as possible, we should also put aside emergency savings for a rainy day because we never know what might happen tomorrow.
But even if the worst-case scenario happens (touchwood).
It's important to note that there are resources like WSG Career Coaches, WSG job preparation workshops, and MyCareersFuture.sg to help you get back on your feet.
If you've got questions or need help figuring out your career, you can also ask the friendly Seedly Community as well!
Remember that you're not alone.
And you can definitely restart your career even after retrenchment!
---
SeedlyExplains is a series of sponsored articles where we collaborate with government organisations to explain the latest announcements, initiatives, or policy changes in a simple and straightforward manner.
The intent is to provide accurate and useful information to keep our readers informed of what these updates and changes mean to Singaporeans.
About Kenneth Fong
I threw all of my money into the longkang once... because I wanted to see my
cash flow
.
You can contribute your thoughts like Kenneth Fong
here.