Childcare Centres To Raise Fees: Move Comes After NDP Rally News Of Higher Subsidies
330 childcare centres will be rising their fees next year, a move that came shortly after news of higher subsidies were announced during the National Day Rally. These childcare centres make up about one-fifth of the total number of childcare centres in Singapore.
During the National Day Rally this year, the monthly income ceiling for families to qualify for additional subsidies was raised from $7,500 to $12,000.
According to the Early Childhood Development Agency (ECDA), 330 childcare centres would be increasing their full-day fees for Singapore citizens next year. The median increase is within 5 per cent of fees.
While Straits Times reported that a large majority of the centres planned their hike before the enhanced subsidies were announced on Aug 28, the fee increase, ranging from $20 to $90 will impact 4% of the 3,000 children enrolled. Some parents who now qualify for the additional subsidy no longer felt that the enhanced subsidies helped as much.
Here's a look at the numbers:
Below is a screenshot taken from the Ministry of Social and Family Development, detailing the improvement in government subsidies for infant and childcare available for Singaporean children.
The additional subsidy scheme meant that 30,000 more families benefit, and those with household income between $10,501 and $12,000 will get an extra $80 on top of the standard $300 subsidy for working mothers.
Here is a list of pre-schools and their rise in school fees:
PAP Community Foundation's (PCF) Sparkletots
NTUC First Campus' My First Skool
Star Learners Childcare
My Little Campus Pre-School
Skool4Kidz, MY World Preschool and E-Bridge Pre-School (Anchor Operator Scheme)
Current Full Day Child Care Fees (per month)
$496.60 to $850.50
$743.10 to $764
~$920/mth (rates according to one-north branch)
~$1030 (before subsidy)
~$730 after subsidy (rates according to Bishan branch)
Anchor Operators: Fee capped at $720 for full day child care.
Tentative Changes In Fees To Be Made
Will be increasing fees in some centres that are charging less than other
Will be increasing fees in some centres that are charging less than other
Will be increasing fees in some centres that are charging less than other
$50 fee increase (in 2 consecutive years)
No change in school fees
Source: The Straits Times, SparkleTots, MyLittleCampus, Star Learners
The reason for the rise in school fees is due to rising operating costs.
As some centres seek to defray rising operating costs, others such as My First Skool and PAP Sparkle Tots seek to progressively standardise childcare fees across their network.
Rising Childcare Costs In Singapore
As a working adult, juggling between work and looking after a child is never easy.
While childcare centres are able to help ease burdens, continued rising costs may be a problem for many, especially when it negates the effectiveness of subsidies that are being handed us.
Do you have any concerns as a parent or parent-to-be? Why not share with us on our Seedly Q&A?
Here's another food for thought to think about…
Seedly Discussion: How Much Should You Set Aside For Your Child?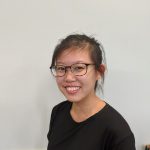 About Rachel Yeo
Breaking down complicated financial pieces into idiot-proof articles.
You can contribute your thoughts like Rachel Yeo
here.