SaaS Stocks from Tiger Brokers List: Which Ones Are Worth Looking Into?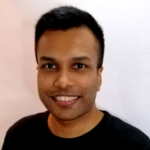 Sudhan P
●
SaaS (short for "software as a service") companies deliver software applications over the internet, typically as a subscription.
An example of such a company is Adobe (NASDAQ: ADBE), which transitioned from selling software via the old-school CD-ROMs to delivering its products online.
The advantage of having a SaaS business model for companies is that there's a recurring revenue element, and companies can better predict their cash flows.
For the consumer, instead of having to fork out lots of money up front to purchase a product, the cost is now broken down into more sizeable bits.
Win-win.
The SaaS industry is still in its early innings, and there's still much more room for growth.
One data shows that the market is expected to reach US$436.9 billion in 2025, growing at a compound annual growth rate (CAGR) of 12.5%.
List of SaaS Stocks
Recently, I noticed that the Tiger Brokers app has a feature called "Hot Collections" containing various themes of stocks.
One of them was SaaS.
Here's a compilation of stocks covered in Tiger's SaaS stocks universe:
Company
Ticker
Share Price
Zoom
ZM
US$340.63
Microsoft
MSFT
US$299.09
CrowdStrike
CRWD
US$278.77
Adobe
ADBE
US$652.39
Intuit
INTU
US$552.64
Kingsoft Corporation
KSFTF
US$3.74
Datadog
DDOG
US$131.30
Slack Technologies
(acquired by Salesforce)
N/A
N/A
Bill.com
BILL
US$219.05
Coupa Software
COUP
US$227.12
Elastic N.V.
ESTC
US$153.15
Zscaler
ZS
US$266.97
Cloudera
CLDR
US$15.93
Twilio
TWLO
US$354.13
Salesforce
CRM
US$267.79
New Relic
NEWR
US$77.73
China Youzan
8083
HK$0.74
Weimob
2013
HK$10.84
Kingdee
0268
HK$27.15
There are many high-quality companies on the list above.
Some are more mature with strong profitability, while others are still loss-making.
But Which Are Worth Another Look?
Companies such as Adobe, Microsoft, Salesforce, and Zoom are certainly more established in the SaaS space.
Microsoft, for instance, is best known for products such as its Windows operating system and the Office suite.
It is also one of the biggest players in the cloud computing space, competing with Amazon's AWS (Amazon Web Services) and Alphabet's Google Cloud.
Even though Zoom, Microsoft, Adobe, and Salesforce are the bigger companies in the SaaS arena, they still have strong tailwinds propelling their businesses.
Let's take customer relationship management (CRM) platform provider Salesforce as an example.
Despite being the world's top CRM platform by revenue for eight straight years, Salesforce still has many growth opportunities.
With a trailing twelve months revenue of US$23.5 billion and a total addressable market (TAM) of US$175 billion, Salesforce has captured only around 13% of the market opportunity, which in itself is constantly growing.
If you prefer to invest in companies with a wide economic moat and positive earnings, you could dig deeper into the likes of Zoom, Microsoft, Adobe, and Salesforce.
Intuit is another company that's profitable, and it owns popular accounting software, QuickBooks, and budget tracker, Mint, among other things.
According to Infoclutch, Intuit's QuickBooks has a market share of around 80% in the accounting software space.
On the other hand, there are rapidly growing companies such as Bill.com, Datadog, Elastic, Twilio, and Zscaler.
They may still be loss-making, but that doesn't mean they are "lousy" companies as they are investing lots of money to scale their businesses.
Elastic, a company that provides search solutions, calls 48% of the Fortune 500 companies as its customers, including Adobe, Etsy, and Netflix.
As Elastic's customers grow, so can Elastic with more use cases.
Here's a summary from the company showing its investment merits, including its market opportunity of US$78 billion:
Bill.com is another unprofitable but strong-growth business.
The company is a leading provider of cloud-based software that simplifies back-office financial operations for small and midsize businesses.
Bill.com posted its financial results for the fiscal year ended 30 June 2021 at the end of last week.
For the latest period, the company's revenue rose 51% year-on-year to US$238.3 million, with its dollar-based net retention rate standing at a commendable 124%.
With the strong performance in its latest fiscal year, Bill.com's share price surged 30% to US$283.98 on Friday's trade alone.
Parting Thoughts
Steady-state growth companies such as Adobe and Intuit can be a solid addition to an investor's portfolio, balancing out some of the volatility in investing in early-stage growth businesses (e.g. Bill.com and Elastic).
I personally would be using Tiger's SaaS stocks list to research more into the stocks that I think are worth digging deeper into for my portfolio, such as Intuit, Elastic, and Twilio.
You could do that too and let us know your findings in our Seedly community, where you can participate in lively discussions regarding SaaS stocks and everything money!
Disclaimer: The information provided by Seedly serves as an educational piece and is not intended to be personalised investment advice. ​Readers should always do their own due diligence and consider their financial goals before investing in any stock. The writer owns shares in Adobe, Alphabet, and Zoom.
About Sudhan P
It isn't fair competition when only one company in the world makes Monopoly. But I love investing in monopolies. Before joining the Seedly hood, I had the chance to co-author a Singapore-themed investment book – "Invest Lah! The Average Joe's Guide To Investing" – and work at The Motley Fool Singapore as an
analyst
.
You can contribute your thoughts like Sudhan P
here.