Is Sasseur REIT (SGX: CRPU) Share Price At S$0.72 Considered a Steal?
Owner of retail outlet malls in China, Sasseur Real Estate Investment Trust (SGX: CRPU), has a share price (technically known as unit price for REITs) of S$0.72 right now.
At that unit price, it is valued at a price-to-book (PB) ratio of 0.8 and has a distribution yield of around 9%.
Is Sasseur REIT an attractive investment for me at its current price and valuation?
Let's explore using my 10-step guide to pick the best Singapore REITs.
As a summary, here are the 10 steps I use to pick the best Singapore REITs:
Growth in Gross Revenue and Net Property Income

Growth in Distribution Per Unit

Property Yield of Between 5% and 9%

Gearing Ratio of Below 40%

Interest Coverage Ratio of Above 5x

Healthy Portfolio Occupancy Rate

Positive Rental Reversions

Presence of Growth Prospects

Acceptable Price-to-Book Ratio

Distribution Yield of Above 5%
---
Business Background
Sasseur REIT is the first retail outlet mall REIT listed in Asia on 28 March 2018.
Currently, the REIT owns four retail outlet malls located in fast-growing Chinese cities such as Chongqing, Hefei, and Kunming.
Sasseur REIT's sponsor is Sasseur Cayman Holding Limited, a leading outlet developer and operator headquartered in Chongqing, China.
1. Gross Revenue and Net Property Income (NPI) Check
Check for: Increasing gross revenue and NPI 
Sasseur REIT has a unique structure when it comes to rental collection. It has a model called the Entrusted Management Agreement (EMA), which is valid for 10 years from the listing date.
What is reported in its financial statements is the EMA rental income, which is similar to NPI.
The EMA rental income consists of:
1) the EMA resultant rent, which is the sum of a fixed component and variable component, subject to a minimum rent arrangement on the portfolio level; and
2) performance sharing.
The minimum rent ensures that if the EMA resultant rent falls below the minimum rent threshold, Sasseur REIT is entitled to receive the shortfall. The minimum rent condition falls away if the portfolio achieves the minimum rent for two consecutive years, starting from FY2018.
From FY2020, the minimum rent requirement will no longer apply since the business model, and management model of the Sasseur Group are sustainable, according to the REIT's FY2019 earnings release.
The fixed component for each property has an escalation rate of 3.0% per year, in line with inflation.
Meanwhile, the variable component is pegged to a percentage of each property's respective total sales, in the range of between 4% and 5.5%.
The following table shows Sasseur REIT's FY2018 and FY2019 EMA rental income:
FY2018
(From 28 March 2018 to 31 December 2018)
FY2019
(From 1 January 2019 to 31 December 2019)
EMA rental income
(S$' million)
93.5
118.0
Sasseur REIT's FY2018 and FY2019 reported EMA rental income are not comparable since the number of days in each period is different.
However, normalising FY2018's EMA rental income by the calendar days for the year, this figure would come in at around S$122 million.
This means that FY2019's EMA rental income is lower than that of FY2018's adjusted EMA rental income.
Verdict: Fail 
2. Distribution Per Unit (DPU) Check
Check for: Increasing DPU
Next, let's look at Sasseur REIT's DPU performance.
| | FY2018 | FY2019 |
| --- | --- | --- |
| Distribution per unit (Singapore cents) | 5.128 | 6.533 |
Normalising Sasseur REIT's FY2018 DPU, it would be around 6.71 Singapore cents.
FY2019 DPU of 6.533 Singapore cents is also lower than FY2018's adjusted DPU.
Verdict: Fail 
3. Property Yield Check 
Check for: Property yield of between 5% and 9%
For FY2019, Sasseur REIT's had an EMA rental income of S$118.0 million and a portfolio value of S$1.59 billion.
The figures translate to a property yield of 7.4%.
Sasseur REIT passes this criterion.
Verdict: Pass
4. Gearing Ratio Check
Check for: Gearing ratio below 40%
As of 30 December 2019, Sasseur REIT had a gearing ratio (also known as aggregate leverage) of 27.8%, which is below my threshold of 40%. 
Sasseur REIT's gearing is one of the lowest among Singapore REITs.
The REIT's latest gearing is also lower than that of end-2018.
Verdict: Pass
5. Interest Coverage Ratio Check
Check for: Interest coverage ratio above 5 times
Sasseur REIT had an interest cover of 4.8 times at the end of FY2019, which is below my threshold of 5 times.
Verdict: Fail 
6. Portfolio Occupancy Rate Check
Check for: Healthy portfolio occupancy rate
Sasseur REIT's portfolio had a stable occupancy rate of 96%, at the end of 2019. 
Verdict: Pass
7. Rental Reversion Check
Check for: Positive rental reversions
Sasseur REIT is unique in the sense that its rental income comes under the EMA model. 
The fixed resultant rent component (taking up 70% of total) under the model has an escalation of 3% each year, which gives the REIT nice step-ups in resultant rent.
Verdict: Pass
8. Growth Prospects Check
Sasseur REIT has proactive asset management strategies in place to stay relevant. 
The asset enhancement initiatives at Chongqing and Hefei allow the properties to attract more shoppers over time, leading to possibly higher sales. This should then give rise to higher variable resultant rent.
Another way that Sasseur REIT can grow is by purchasing two right-of-first-refusal (ROFR) properties from its sponsor, Sasseur Cayman Holding Limited.
The ROFR agreement ensures that Sasseur Cayman offers the properties to Sasseur REIT for purchase consideration first before any other company.
Sasseur Cayman also has nine properties that it manages but does not own.
However, if the third-party owner of the properties wishes to sell those assets (which are also under a ROFR agreement) to Sasseur Cayman, it can then sell them to Sasseur REIT as ROFR properties. 
Sasseur REIT's low gearing ratio allows it to gear up nicely for inorganic growth.
Verdict: Pass
9. Price-to-Book Ratio Check
Check for: Acceptable price-to-book ratio 
At Sasseur REIT's unit price of S$0.72, it has a PB ratio of 0.81x, which is below 1 and could mean it's undervalued.
We are unable to compare its current PB ratio with its historical five-year average since the REIT was just listed in 2018.
Verdict: Pass 
10. Distribution Yield Check
Check for: Distribution yield to be above 5% 
At Sasseur REIT's unit price of S$0.72, it has a distribution yield of 9.1%, which meets my criterion.
Verdict: Pass
The Final Verdict
Sasseur REIT has a final score of 7/10.
Sasseur REIT offers investors exposure to the retail outlet mall sector in China.
According to the REIT's IPO prospectus, China's outlet mall industry is expected to grow at an annualised rate of 24.2% from 2016 to 2021, outperforming the online retail sector's expected growth of 19.8% per annum during the same period.
Also, by 2030, China could surpass the US to become the largest outlet market in the world.
As seen earlier, Sasseur REIT ticks many of the boxes, including having a high property yield, robust balance sheet, and healthy occupancy rate.
It also has an attractive growth runway, PB ratio, and distribution yield.
However, due to its lack of track record at the moment as a listed REIT, I'm not comfortable investing in Sasseur REIT.
Therefore, I'd place Sasseur REIT on my watchlist. 
Would You Invest In Sasseur REIT?
Come discuss your thoughts and more in our Seedly Community under a page specifically dedicated to Sasseur REIT (SGX: CRPU). 
Disclaimer: The information provided by Seedly serves as an educational piece and is not intended to be personalised investment advice. ​Readers should always do their own due diligence and consider their financial goals before investing in any stock.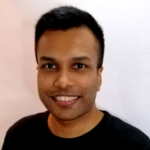 About Sudhan P
It isn't fair competition when only one company in the world makes Monopoly. But I love investing in monopolies. Before joining the Seedly hood, I had the chance to co-author a Singapore-themed investment book – "Invest Lah! The Average Joe's Guide To Investing" – and work at The Motley Fool Singapore as an
analyst
.
You can contribute your thoughts like Sudhan P
here.