Sea Ltd (NYSE: SE) Share Price: Why Did It Rise 8% on Friday?
Global consumer internet company Sea Ltd (NYSE: SE) may not ring a bell to non-investors, but Shopee certainly would.
Shopee is the largest e-commerce platform in Southeast Asia with over US$23 billion products and services sold from the start of 2020 through to September.
Other than Shopee, Sea also operates two other businesses — Garena, a leading global online games developer and publisher, and SeaMoney, a digital payments and financial services provider.
While the coronavirus pandemic has affected many businesses the world over, Sea has been a beneficiary.
It's no wonder Sea's share price has risen over 400% this year alone, compared to the Nasdaq Composite's rise of "just" 44%. The Nasdaq is a barometer of how technology stocks perform in the US.
On Friday (4 December), Sea's share price rose a further 8% to US$198.78, the largest gain in about four months. 
What Led to Sea's Share Price Rise?
The stock market seems to be cheering a piece of news that involves Sea.
On the evening of 4 December, the Monetary Authority of Singapore (MAS) announced the companies that will be eligible to operate the digital banks in our country.
Sea was one of the two companies that was awarded the full banking licence.
Being a digital full bank, Sea will be allowed to take deposits and provide banking services to both retail and corporate clients.
What Next for Sea Ltd?
In a press release, Sea said that the "digital bank initiative will build on Sea's long-standing commitment to supporting the development of the digital economy in its home market, as well as Singapore's role as a global hub for technology and financial services".
It also added that its digital banking services will address the underserved financial needs of young consumers and small and medium-sized enterprises (SMEs) in Singapore.
Sea's new banking service will enhance its digital financial services business, SeaMoney.
SeaMoney currently offers e-wallet services, payment processing, credit-related digital financial offerings, and other financial products.
The services and products are offered under brands like AirPay, ShopeePay, and ShopeePayLater.
For Sea's 2020 third quarter, SeaMoney's mobile wallet total payment volume exceeded US$2.1 billion and quarterly paying users for its mobile wallet services surpassed 17.8 million.
With the consumer data and analytics it has from its Shopee, Garena, and SeaMoney platforms, the new digital bank should be able to provide innovative products and services to cater to the ever-changing needs of consumers.
But only time will tell if Sea's new banking arm will be able to indeed flourish in a market where the incumbent banks — DBS, OCBC, and UOB — already have strong digital bank offerings.
At Sea's share price of US$198.78, it is selling at a price-to-sales ratio of around 26x, which is at an all-time high. 
Could Sea Ltd Be Worth Paying Up?
What are your thoughts on Sea Ltd now that it has won the digital bank licence? Discuss this and more with other link-minded investors at SeedlyCommunity!
Disclaimer: The information provided by Seedly serves as an educational piece and is not intended to be personalised investment advice. ​Readers should always do their own due diligence and consider their financial goals before investing in any stock. Image credit on cover artwork: Google Finance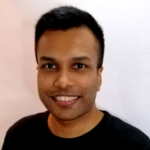 About Sudhan P
It isn't fair competition when only one company in the world makes Monopoly. But I love investing in monopolies. Before joining the Seedly hood, I had the chance to co-author a Singapore-themed investment book – "Invest Lah! The Average Joe's Guide To Investing" – and work at The Motley Fool Singapore as an
analyst
.
You can contribute your thoughts like Sudhan P
here.