Looking To Start Investing After the Seedly Personal Finance Festival 2021? You Might Want To Check Out These Platforms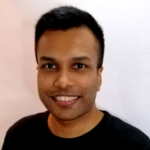 Sudhan P
●
Now that the Seedly Personal Finance Festival 2021 is over…
it's time to take some action.
You see, we have learnt a lot from the various speakers and panellists from Stage A, Stage B, and the workshop stage. But unless we put what we have learnt into practice, it would be just that — knowledge.
Oh, by the way, a quick reminder…
If you missed out on any of the keynotes, panels or workshops, you can playback the recordings as long as you're a Seedly community member and a Seedly Personal Finance Festival 2021 ticket holder.
Sign Up For A Free Seedly Account!
You can enjoy access to the recorded content via Micepad, the platform that we hosted the festival on, till 14 May 2021, 11:59 PM.
Now that we have got that out of the way…
If you wish to invest your money after listening to the various talks at the festival, you can check out the products and services provided by Seedly Personal Finance Festival 2021's Bronze sponsors — Endowus, Futu Singapore, Gemini, MoneyOwl, Syfe, and Tiger Brokers.
Some of them also have some great deals to kickstart your investing journey!
Without further ado…
Endowus
Endowus is the first and only digital advisor that allows you to invest your cash, CPF, and SRS into diversified funds from global fund managers such as PIMCO and Dimensional.
The robo-advisor provides 100% trailer fee rebates.
This means that if Endowus receives any fee from asset managers for selling you a fund, it will rebate everything to you, ensuring it remains independent to recommend products that suit you the best.
Endowus also has no sales fees, hidden costs, and transaction fees to make sure you invest at the lowest possible cost.
You can start investing with Endowus from as little as S$1,000 now (down from S$10,000 before).
To know more about Endowus and its offerings, you can schedule a call with the company.
Schedule a Call with an Endowus MAS-Licensed Financial Advisor
Futu Singapore
Futu Singapore is a broker-dealer that offers capital markets products via Moomoo.
The company is a subsidiary of Futu Holdings Limited, which is listed on the US stock market and is backed by Tencent.
Moomoo is a one-stop trading platform that allows first-time investors and professional traders to trade with low commission charges.
To open a Futu Singapore securities account via Moomoo:
Choose "Open Account"
Select if you are a Singapore Citizen or Permanent Resident
Verify your email
Complete the online application form
Submit your application
Good news!
You stand to receive 1 free Apple Inc (NASDAQ: AAPL) stock if you open a Moomoo account (terms and conditions apply).
Gemini
If you are into cryptocurrencies, Gemini is one platform to consider.
Gemini allows customers to buy, sell, store, and earn cryptocurrencies like bitcoin, ether, and DeFi (decentralised finance) tokens.
It also allows users to exchange the tokens with fiat currencies, including Singapore Dollars.
Here's a list of Gemini's products in Singapore:
Gemini Mobile™
Gemini Exchange
Gemini ActiveTrader™
Gemini Wallet™
Gemini Clearing™
Gemini Custody™
Gemini dollar™
For exciting news and updates from Gemini, don't forget to join their Telegram channel!
Click Here for Gemini's Telegram Channel
MoneyOwl
MoneyOwl is Singapore's first bionic financial advisory and fund management company that provides conflict-free advice by employing fully salaried client advisers.
It is a joint venture between NTUC Enterprise Co-operative Ltd and Providend Holding Pte Ltd.
Recently, MoneyOwl launched a flexible income solution that caters to the changing financial needs of an individual.
Called Fullerton MoneyOwl WiseIncome Fund, the product has three payout options:
Grow & Invest: Reinvest your payouts
Balance Growth with Income: Receive payouts of **4.5% per annum of your portfolio value
Income Focused: 8% per annum payout – Maximise your payouts
Note: **While the fund manager intends to distribute 4.5% p.a. payout, the fund manager has the discretion to deviate from this including reducing payout to achieve sustainability of the fund in the interest of unitholders, or alternately, paying a higher rate of up to 4.8% p.a. in some years. Please refer to the Fund Prospectus or Product Highlights Sheet for more information.
Seedly Personal Finance Festival 2021 Exclusive Offer

MoneyOwl is running two promotions specially for participants of the Seedly Personal Finance Festival 2021.
Note: *0% free for Dimensional portfolios is only applicable to your first $10,000 investments. For more details, visit MoneyOwl's pricing page.
For full terms and conditions of the promotions, you can visit this page.
Syfe
Syfe is a robo-advisor that offers global and local investment and money management solutions.
It combines leading investment strategies with cutting-edge technology to help investors grow their wealth.
On top of offering fees that start from as low as 0.4% per annum, Syfe also provides the following:
No minimum investment
No lock-up period
No withdrawal fees
Verify instantly with MyInfo
Syfe's products include:
Once you are ready to start investing, you can create your account with Syfe here!
Tiger Brokers
Tiger Brokers is a global online broker that was founded in 2014.
The broker uses its next-generation technology to help clients trade a wide range of securities across multiple global markets and currencies, such as Singapore, Hong Kong, and the US.
Tiger Brokers is backed by a group of shareholders, including Interactive Brokers, Xiaomi, ZhenFund, and well-known investor Jim Rogers.
You can open an account with Tiger Brokers to enjoy attractive rewards, which includes getting 1 free Disney (NYSE: DIS) stock (terms and conditions apply)!
Open Your Tiger Brokers Account Here
While at it, do also check out Tiger Brokers' Telegram channel and Instagram to receive the latest updates.
About Sudhan P
It isn't fair competition when only one company in the world makes Monopoly. But I love investing in monopolies. Before joining the Seedly hood, I had the chance to co-author a Singapore-themed investment book – "Invest Lah! The Average Joe's Guide To Investing" – and work at The Motley Fool Singapore as an
analyst
.
You can contribute your thoughts like Sudhan P
here.