Highlights From Seedly Personal Finance Festival 2022 Day 2
Missed the Seedly Personal Finance Festival 2022?
Don't fret.
As long as you're a Seedly PFF 2022 ticket holder, you'll be able to enjoy 30-day access to all recorded content via Micepad, the platform that we hosted the festival on. The last day to get your ticket is 14 May 2022!
GET YOUR TICKET BEFORE 14 MAY 2022
FYI: all recorded content will only be available, from now till Friday, 27 May 2022, 2359. All content for SeedlyFest belongs to Seedly and may not be sold, reproduced, or distributed without our written permission.
We highly suggest that you watch BOTH Day 1 or Day 2 because…
We've covered topics that are relevant to all aspects of personal finance, including 2022 investment trends, CPF, insurance etc. on Day 1, as well as cryptocurrency, property trend, credit card strategies etc. on Day 2.
---
TL;DR: Highlights from Seedly PFF 2022 (Day 2)
Before we get to the good stuff, we couldn't have pulled off SeedlyFest without the help of our sponsors and partners.
We are thankful for the great support from our Silver and Bronze sponsors.
Here's who they are and some lobangs specially curated for you!
Autumn
Autumn provides you with a digital solution that integrates your wealth with wellness so you can easily manage your money and life.
Being able to plan and control your wealth, alongside your health is the key to living your best life!
If you need a fresh and seamless way to track your finances, you can download the Autumn app.
Creatory by Hyphen Group
In the age of social media, we know that powerful content can push for different purposes and causes.
Creatory is a new platform for creators to earn a living from their passion for content creation.
Say you're an aspiring content creator, it's time to join the waitlist to get early access to the Creatory platform.
If you are a follower of YouTuber Georgia Caney, Alex Dodman @alexdodman, Roland & Jamie Spice N' Pans and Ellena Young, they've shared their stories about turning their content creation side-hustle into a full-time career.
Through Creatory's self-serving platform, you will be able to earn an additional income by promoting fantastic offers to your audience.
Nikko Asset Management
Nikko Asset Management (Nikko AM) is a global asset management firm operating in 11 countries and regions around the world.
All 850 Nikko AM professionals aim to deliver innovative and progressive solutions across a range of asset classes, including equity, fixed income, multi-asset and Exchange Traded Funds (ETFs).
SingSaver
SingSaver is a one-stop personal finance platform that offers useful reads and money tools, plus exclusive sign-up bonuses for financial products all year round.
The platform has a seamless comparison tool that allows you to filter and compare products such as credit cards, personal loans, investments, insurance, home loans and bank accounts
Furthermore, on SingSaver, you will frequently find promotions on credit cards, savings accounts, loans, insurance etc.
Most recently, it had a sign-up promotion for Citi Cash Back+ Mastercard where eligible customers are able to snag an Apple Watch SE, Samsonite Straren Spinner 67/24, Nintendo Switch OLED or S$300 cash.
If you're looking for travel insurance, check out their exclusive deal with FWD to get $10 Cash via PayNow. The promotion is ending on 31 May, so do it fast!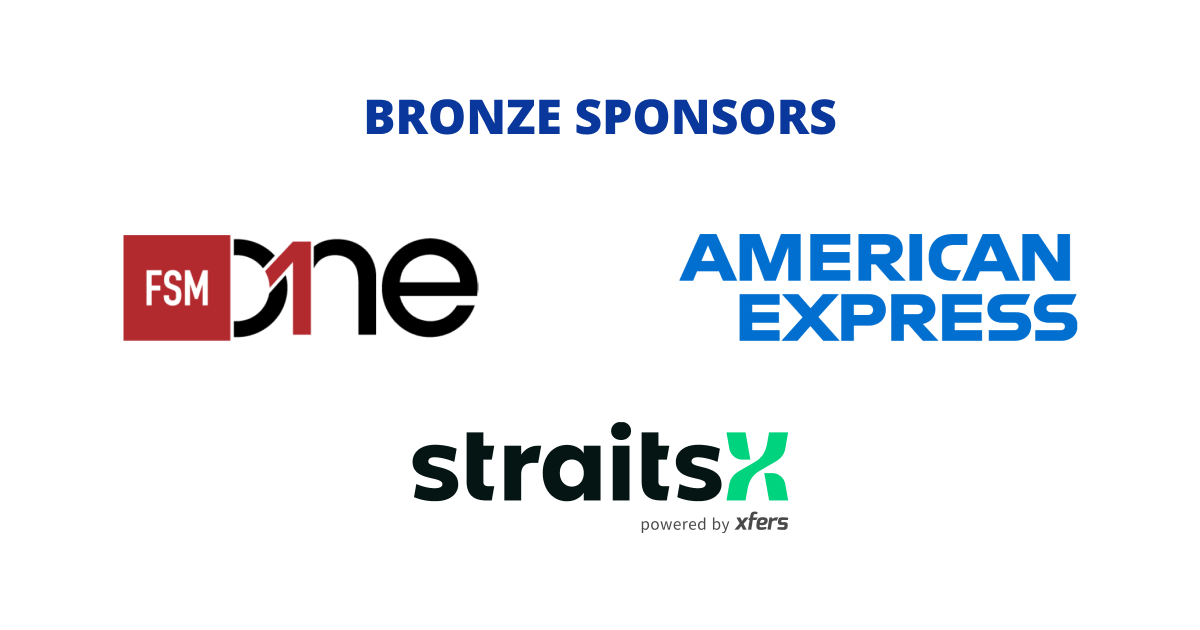 American Express

If you're an active credit card user, you should be familiar with American Express, which is a company that specialises in payment card services.
We have partnered up with American Express to provide exclusive PFF deals for you!
The American Express® Singapore Airlines KrisFlyer Credit Card:
Receive 5,000 KF miles with S$1,000 spend in the first 2 months of Card approval.
The American Express® Singapore Airlines KrisFlyer Ascend Credit Card:
Receive 20,000 KrisFlyer miles upon Annual Fee payment.
The American Express® Platinum Credit Card:
Receive a one-night stay at Conrad Centennial Singapore (worth up to S$300++) with an annual fee payment and S$250 Conrad Vouchers when you spend S$500 in the first month of Card approval.
The Platinum Card®:
Receive S$400 Grand Hyatt Vouchers when you make annual fee payment and spend S$1,000 in the first month of Card approval.
The offer will end on 16 May 2022, so start applying today!
FSMOne.com
FSMOne.com is one of the most popular online brokerages on Seedly.
Founded in 2000 as fundsupermart, FSMOne.com's mission is to help you Invest Globally and Profitably.
With an FSMOne account, you can choose to do-it-yourself, or with their Managed Portfolio service, MAPS.
The platform offers over 1,600 funds and over 900 bonds, Singapore/Hong Kong/US-listed stocks and Exchange Traded Funds (ETFs), insurance products, and estate planning services.
The platform also covers research articles and multiple tools that can help investors zoom in on investment ideas, and investors can download its mobile application (FSM Mobile) for transactional purposes.
If you're considering signing up for a brokerage account, consider creating yours with FSMOne today!
StraitsX
StraitsX is the leading payments infrastructure for digital assets in Southeast Asia developed by Singapore-based FinTech Xfers, a Major Payment Institution licensed by the Monetary Authority of Singapore.
The company issues StraitsX stablecoins and offers Personal and Business Accounts to mint, swap, and redeem StraitsX stablecoins.
StraitsX also offers the function to manage payments and connect their accounts to digital asset platforms.
To date, S$2,000,000,000+ digital assets related transactions have been processed by the platform, and it has over 200,000 users.
If you are starting out investing in stablecoins, you can sign up as a user!
---
Highlights from the SeedlyFest Day 2
Click here to teleport!
---
The Future of Money, Crypto and NFTs
Format: Fireside Chat
Speakers:
Eric Anziani, Chief Operating Officer, Crypto.com
Justin Oh, Content Strategist, Seedly
What to expect:
What is the future of personal finance and web3.0?
How will the crypto market evolve in the next few years?
What can Singaporeans expect and look forward to when it comes to real applications of blockchain in our daily financial systems?
An Introduction to Decentralised Finance (DeFi)
Format: Keynote
Speaker:
Arthur Cheong, Venture Capital in DeFi
What to expect:
What is DeFi and why will it replace Traditional Finance (TradFi)?
What are some beginner tips and tricks to getting started in DeFi?
How to explore resources and guides to go deeper into the world of DeFi?
Choosing Your Investing Style
Format: Keynote
Speaker:
Dawn Fiona, Founder, SG Budget Babe
What to expect:
Trading, index investing, Robo Advisors, income investing, value investing, growth investing, options. How the heck does one choose?
The best style is the one that fits YOU (time, effort, risk appetite and psychology)
Find out how you can apportion your portfolio into different styles (case studies of 3 portfolios)
Optimising Your Spendings on Shopping
Format: Keynote
Speaker(s):
Shanru Lai, Co-Founder, ShopBack
Cheryl Wee, Founder, Cheryl W
What to expect:
What are some smart spending tips Singaporeans should know of?
How can Singaporeans maximise their savings on everyday shopping and spending?
Is Buy Now Pay Later (BNPL) a useful tool for personal finance?
The 10 Commandments of The Miles Game
Format: Keynote
Speaker(s):
Aaron Wong, Founder, Milelion
What to expect:
With borders reopening, is now the time to get into the miles game?
What should potential miles chasers know?
How can you accelerate your miles accumulation?
Kick-starting Your Wealth Journey in Singapore
Format: Panel
Speakers:
Evy Wee, Head of Financial Planning, Investments and Insurance Solutions, DBS Bank
Christopher Tan, CEO, Providend Ltd
Moderator:
Ankita Thakur, Head of Marketing, SingSaver
What to expect:
What are the basics and fundamentals to wealth planning?
How can Singaporeans get started on their wealth journey beyond just basic investing?
How can Singaporeans use structured products to optimise their wealth?
2022 Property Trends & What It Means For Future Homeseekers
Format: Keynote
Speaker:
Claire Yeo, Brand & Marketing Lead, 99,co
What to expect:
How do the latest cooling measures affect property investing in Singapore?
Can Singaporeans still make profits from BTO upgrading?
Is owning and renting multiple properties still the sure-win approach to passive income?
Making Better Decisions On Your Home Renovation


Format: Keynote
Speakers:
Race Wong, Co-Founder and CPO, Ohmyhome
Nina Cahyadi, Interior Designer, Ohmyhome
What to expect:
How to make smarter financial decisions on your home renovation?
What are some tricks and hacks to plan for your dream home?
What are the best ways to finance your home renovation decisions?
Spotting Opportunities In the Crypto Space
Format: Panel
Speakers:
Darius Sit, C-Founder, QCP Capital
Felix Sim, Co-Founder, Salad Ventures
Moderator:
Jacky Yap, Founder, Chain Debrief
What to expect:
What are some innovations in the DeFi space? Yield farming and staking – How are they able to sustain such a high APY?
How do you make good returns even in a bear market? (Options vault)
What are some risks in the DeFi and Play To Earn space?
About Hui Juan Neo
A savvy shopper and foodie at heart, I'm always on a lookout for discounts and deals to snag the best bargains.
You can contribute your thoughts like Hui Juan Neo
here.