If you are looking for a sinful treat on your cheat day, Mookata Thai Steamboat might just be the thing you are looking for to…
Treat. Yo. Self.
Usually eaten with plenty of pork lard on a metal dome-shaped, hot pot where you can cook stuff like meats, seafood, and vegetables… The essence of all your cooked food drips down, collects, and enriches the sweet steamboat broth to be enjoyed later on.
Editor's note: Remember to exercise regularly!
---
TL;DR – Where Can I Find The Best Thai Mookata?
Based on recommendations by friends as well as the Seedly team, here are the most-recommended Mookata places along with their prices:
Mookata (Traditional Thai BBQ)
New Udon Thai Food
Siam Square Mookata
1_345 Mookata
Bangkok Street Mookata
Tom Yum Kungfu
Aroy Mak Mookata
Charcoal Thai
Most notably, Mookata (Traditional Thai BBQ), Aroy Mak Mookata offers a Mookata buffet for buffet lovers out there.
---
Mookata Tradition Thai BBQ is no stranger to an avid Mookata lover, having been around for years.
With branch at Katong, Yishun and Bugis, satisfy your Mookata cravings with their Meat Lovers' Platter or set for 2 or 4 pax when dining with a group.
Does Mookata (Traditional Thai BBQ) offer buffet?
Each individual branch has its individual promotion. The last update was for the branch at ORTO where they offer Mookata Buffet at:
Lunch buffet (Sat / Sun ) for $19.90++
Dinner buffet (Mon – Thurs ) for $25.90++
Dinner buffet (Fri – Sun ) for $28.90++
Mookata (Traditional Thai BBQ) Katong Outlet
103 East Coast Road Singapore 428797
Mon – Thu: 5pm to 12am
Fri: 5pm to 1am
Sat: 12pm to 1am
Sun: 12pm to 12am (last order 1 hour before closing)
Facebook
Tel: 6344 2985
Mookata (Traditional Thai BBQ) Yishun Outlet
ORTO
81 Lorong Chencharu #01-04 Singapore 769198
Mon – Thu: 5pm to 1am
Fri: 5pm to 2am
Sat: 12pm to 2am
Sun: 12pm to 12am (last order 1 hour before closing)
Facebook
Tel: 6257 5198
Mookata (Traditional Thai BBQ) Bugis Outlet
Bugis Junction Mall
200 Victoria Street #02-53 Singapore 188021
Opens 11.30am to 10pm daily (last order at 9.30pm)
Facebook
Tel: 6837 0171
This mookata shop located in Golden Mile Complex was my first introduction to mookata. Their set meal comes with marinated pork, pork liver, hot dogs, fish balls, crab sticks, prawns, cuttlefish, egg and vegetables. Their homemade chilli sauce is to die for if you ever visit them.
New Udon Thai Food is located at:
5001 Beach Road
#01-55 Golden Mile Complex
Singapore 199588
Opens 11am – 9pm daily
Read also: Quality and Affordable Steamboat/ Hot Pot Restaurants in Singapore: Based On Real Community Reviews
One of the most convenient choice is Siam Square Mookata, which has 10 outlets in Singapore. Their pricing is also really reasonable at S$1.80 to S$2.80 per dish and Buffet at only S$29 per person.
On top of that, Siam Square Mookata also does catering for your birthday celebration or Mookata party needs.
Siam Square Mookata outlets
Address
Opening hours
Golden Mile Tower
6001 Beach Road
Basement
Singapore 199589
3pm to 6am
Havelock Road
22A Havelock Road #01-14, Singapore 161022
4pm to 11pm
Ang Mo Kio
332 Ang Mo Kio Ave 1, Singapore 560332
5pm to 11pm (Daily)
Woodlands
11 Woodlands Close #01-46 Stall 3B Singapore 737853
3pm to 11pm (Daily)
71 Woodlans Industrial Park E9
Wave 9 Coffee Shop
Singapore 757048
3pm to 11pm (Daily)
Jurong
134 Jurong Gateway Road(Jurong East), Singapore 600134
3pm to 11pm (Daily)
Clementi
450 Clementi Ave 3 #01-271
Singapore 120450
4pm to 2am (Daily)
Bukit Batok
155 Bukit Batok St 11
Singapore 650155
4pm to 12am (Daily)
Boon Lay
221 Boon Lay Shopping Centre (Jurong West)
Singapore 640221
5pm to 1am (Mon-Thurs)
5pm to 3am (Fri -Sun)
Punggol
Building 3 Punggol Point #02-01
The Punggol Settlement Singapore 329566
3pm to 3am (Daily)
Facebook
Tel: 8119 6664
1__345 Mookata can be found at the Elitist, located at Bukit Batok Cresent.
The general review on the page is that their soup base is to die for and the pricing is really reasonable as well. Based on reviews, it costs about S$32.80 for their set for two.
1_345 Mookata:
25 Bukit Batok Crescent #01-01
Singapore 658066
Opening hours: 4pm – 11pm
Facebook
Tel: 8720 1345


At an average price of S$2 to S$5 per portion for food, Bangkok Street Mookata is a great place for groups.
With 8 branches spread around Singapore, satisfying your Mookata craving can easily be a stone-throw away.
Bangkok Street Mookata:
Bangkok Street Mookata outlets
Address
Opening hours
Ang Mo Kio
421 Ang Mo Kio AVE 10 #01-1149 Singapore 560421
5pm - 11pm daily
Bedok
88 Bedok North Street 4 #01-125 Singapore 460088
Upper Thomson
14 Jalan Kuras Singapore 577728
Jalan Besar
31 Kelantan Lane #01-12 Singapore 200031
Jurong West
498 Jurong West Street 41 #01-426 Singapore 640498
211 Toa Payoh
211 Toa Payoh Lor 8 #01-10 Singapore 310211
Punggol
312A Sumung Link #01-05 Singapore 821313
Woodlands
61 Woodlands Industrial Park E9 #01-30 Singapore 757047
Facebook
Tel: 9655 5771
Other than authentic Thai food, Tom Yum Kungfu also serves steamboat.
Their standard set consists of pork, pineapple chicken chop, pork belly, scallops, prawns, fish cake and assorted vegetable basket.
A regular set for 2 to 3 pas costs about S$39.90 to S$49.90 depending on the set. For larger group of up to 4 pax, the set ranges from S$44.90 to S$56.90.
Tom Yum Kungfu currently has two branches.
Tom Yum Kungfu (Boat Quay)
16 Circular Road, Singapore 049372
Opens at 11:30am – 2:30pm and 6pm – 10:30pm for weekdays.
11:30am – 2:30pm and 6pm – 10:30pm for weekends
Tel. 65361646
Tom Yum Kungfu (Serangoon)
2 Maju AVE, Singapore556680
Opens at 11:30am – 3pm and 6pm – 10:30pm for weekdays.
11:30am – 10:30pm for weekends
Facebook 
Tel. 62850345
Read also: Places Under $30/pax To Eat With Your Large Group of Friends 
Probably one of the cheapest Mookata buffet in Singapore!
Aroy Mak Mookata provides a wide variety of more than 60 dishes for their Mookata buffet at a really reasonable cost of S$17.80 nett for standard buffet and S$27.80 nett for the premium one.
Their dishes include lobster, wagyu beef, kurobuta pork, salmon and many other dishes.
Aroy Mak Mookata:
478 MacPherson Road, Singapore 368191.
(Opp Stamford tyre motor, beside boon tong kee)
Opens at 5pm-1am daily
Facebook
Tel: 9052 0555

If you are into Collagen Thai Beauty Pot, Charcoal Thai is the only few places that offer it on top of their traditional Thai Mookata set.
The Mookata Thai Beauty Collagen set is priced at S$57.95 and S$48.95 respectively. A traditional Mookata set is at S$39.95.
On top of that, Charcoal Thai offers student buffet at a really affordable rate of S$7.95 too.
Charcoal Thai (Clementi)
321 Clementi Ave 3,
#02-08, 321 Clementi, Singapore 129905
Opens 11am – 10.30pm daily
Facebook 
Tel: 6250 9298
Charcoal Thai (Harbourfront)
#03-07, 1 Harbourfront Walk
Tel: 6222 3880
---
Know of other AWESOME Mookata places to dine at? Let us know!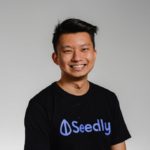 About Ming Feng
A stint in
Bloomberg
gifted me with a beer belly, which only grew larger when I moved on to become a Professional Trader. Now I turn caffeine into digestible finance-related content.
You can contribute your thoughts like Ming Feng
here.