In Singapore, the concept of a butler is rather foreign.
The only butler that most of you might know serves a reclusive billionaire who likes dressing up as a bat.
As rare as they are amongst the average Singaporean.
Butlers are the all-important helping hand who manages, organises, and arranges the smooth running of households.
Think of them as the glue that holds the household together.
Butlers know just what you need, have a wealth of knowledge you can tap on and brings you the newspaper (new knowledge) every day.
Their many duties and responsibilities can take the weight off a busy family.
Especially when that family has many tasks at hand and when both adults work long hours. #worklifebalance
We could all benefit from having a butler in our lives…
But with the average salary for a butler in Singapore being $3,000 a month, not many can afford them.
And just like managing a household, managing your finances well is no easy task.
You have to deal with banking, debit cards, credit cards, investments, utilities and bills, insurance, loans and more.
(I got tired just typing this list out.)
To do it well you will have to devote a lot of time and effort to trawl multiple sites and source for information about personal finance in Singapore that might not even be relevant.
Be Part Of Singapore's Biggest Personal Finance Community
But what if I told you that there's a 'personal finance butler' which you can use to sort out your personal finances?
This is where Seedly comes in.
Ask and You Shall Recieve
Like a butler who knows just what you need without you needing to say much.
The Seedly site also knows just what you need…
But you'll still need to ask.
(Because we're still working on mind-reading technology.)
See that Search Bar?
Just type in your query and all the relevant information about whatever you wish to find out will appear at your command.
For example, I was looking for information about loans.
All I had to do was type in 'loans' and I found:
Product information about loans
SeedlyReads content about loans
Questions asked by the Seedly Community about loans, and even
A Seedly Community member named… erm… Loan
Basically, everything you ever need at a glance.
Alternatively, you can also find what you are looking for by Category.
Let's say you were looking for a new credit card.
Simply select the 'Cards' category and you'll be able to:
Get Involved and Learn With the Savvy Seedly Community
Let's face it.
Humans are social creatures who can't really live without communicating, discussing ideas, and learning from each other.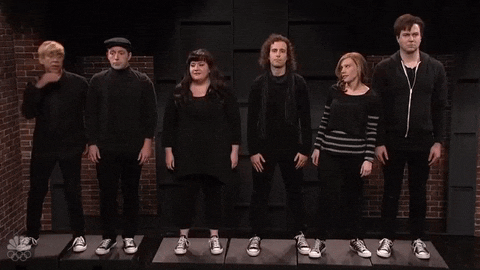 Seedly Community Questions
On the brand new Seedly site, you'll notice that there are Recommended Questions.
That's where you'll find questions which the people in our savvy personal finance community are talking about and discussing.
You'll get to be in the know about the newest developments about personal finance and find out new ways to do things that you might never even thought of.
The best part?
You can even follow the questions you are interested in and receive notifications once someone has something to share about the topic.
See a question which you know the answer to?
Feel free to answer questions too and help out your fellow humans.
Real User Reviews Left By The Seedly Community
Under Recommended Product Reviews you can also keep track of the latest financial products which the savvy Seedly Community has reviewed.

Every bank, insurance company, mobile telco out there claims to have the best product.
But in SeedlyReviews, you can find honest and unbiased reviews which provide great insight into whether you should be buying this product.
Learn The Latest Money Hacks and Read Useful Guides
Last but not least, we have our content.
Like a butler, we deliver quality personal finance-related content via SeedlyReads — our 'newspaper' of sorts.
Under Recommended Articles, you'll find a list of recommended articles from SeedlyReads, which writers like yours truly slave over.
This is where you'll only find relevant, easy to read, hard-hitting personal finance content.
Every.
Single.
Day.
It's as good a reason as any to visit Seedly on the daily.
---
Everything that I've mentioned comes wrapped in a gorgeous new package that the product team at Seedly spent many sleepless nights over.
With the main aim to create a brand new Seedly site that makes it easier for you to:
Discover
Learn
Contribute, and
Get all your questions about personal finance answered
In other words, it's your very own 'personal finance butler'.
Head on over to the new Seedly site to take a look and let us know what you think!
About Joel Koh
History student turned
writer
at Seedly. Before you ask, not a teacher. My time as a history student has equipped me with the skills to evaluate the impact societal development has on financial and nonfinancial events.
You can contribute your thoughts like Joel Koh
here.