Seedly Stocks Discussion: How to Find the Next Apple or Facebook
There's no need for me to waste time convincing you that investing is one of the best ways to grow your money and secure your retirement.
But with so many options on the Singapore stock exchange to choose from.
How can you identify the best stocks, REITs, or ETFs to buy and to put on your watchlist?
Well…
Whether you're a noob who's just starting out.
Or a veteran who has seen multiple market crashes and recoveries over your lifetime.
It never hurts to discuss investment ideas with like-minded individuals.
Because you never know what kind of stock tips or investment ideas you might discover when you connect, share, and learn with fellow investors!
So!
Where can you find such a community?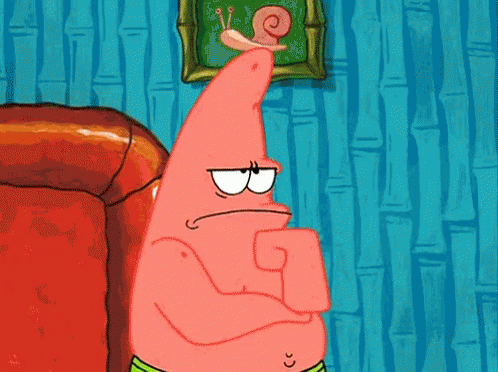 No prizes for guessing… but it's right here at Seedly!
Connect With Like-Minded Investors on Seedly Stocks Discussion
Before you decide which stock, REIT, or ETF to invest in.
You might have already heard your friends mention some stocks which they're investing in.
Or perhaps you've seen or read about certain companies in the news.
While you could turn to the Internet to do your research.
Or download the company's financial statements and pore through them to do your own analysis.
What if I told you that there's a faster and more efficient way?
Yep.
All you gotta do is head over to Seedly Stocks Discussion.
And voila!
There is a whole list of popular stocks, REITs and ETFs curated from the many analyses, discussions, and comments left by fellow investors from the SeedlyCommunity.
Here's an idea of what you'll be able to find:
Exchange-Traded Funds: Equity, Commodity, Fixed Income
Stocks: From the 30 Straits Times Index component stocks to REITs
All you have to do is search for the stock, REIT, or ETF.
Click on it.
And it'll bring you to the relevant stocks discussion page!
For example, let's check out CapitaLand Mall Trust (SGX: C38U):
There, you'll find investors who have left in-depth analyses.
You'll also find community discussions and insightful comments.
And best of all, it's all FREE for everyone to access and contribute to.
Basically, Seedly Stocks Discussion is where you can:
connect with fellow investors from the SeedlyCommunity
have thought-provoking discussions

harness the wisdom and experience of thousands of SeedlyCommunity members and investors!
It's their knowledge.
Your gain!
And once you feel like you have a perspective to share, you too, can chime in and help the community to grow.
This way, young investors can hopefully learn from the past mistakes of others and avoid making them themselves!
Disclaimer: make sure you do your due diligence and not just blindly buy a stock because someone said you should!
How to Use the Seedly Stocks Discussion Page Like a Pro
If you're kiasu like me, you probably would've bookmarked Seedly Stocks Discussion by now for quick reference.
Alternatively, just head over to Seedly.
Mouse over the "Community" tab in the navigation bar.
Click on the "Stocks Discussion" tab.
And you'll be directed to this page:
It's that simple!
Seedly Stocks Discussion: Discover and Share Investment Ideas
No matter how much we know.
There's always someone out there who might know something or have an insight which we've never considered.
Especially when it comes to something as cheem as investing.
So why not leverage the help of experienced investors in our SeedlyCommunity?
Even if you're not a pro yourself, actively participating in Stocks Discussion will allow you to discover and share investment ideas.
And once you've gotten some experience, you too can give back to the SeedlyCommunity by contributing and showing young investors the way.
You never know who you might run into amongst the seasoned investors who're lurking in our SeedlyCommunity.
And you never know where your next stock idea might come from.
Besides, it's FREE to use.
So might as well right?
About Kenneth Fong
I threw all of my money into the longkang once... because I wanted to see my
cash flow
.
You can contribute your thoughts like Kenneth Fong
here.