The Ultimate Giveaway: Win a Nintendo Switch while Making Smarter Personal Finance Decisions
The Ultimate Seedly Giveaway
The year 2020 is nothing but a barrage of bad news…
Until now.
To kick start the month of June with a bit of positivity for all our Community members, we are happy to present to you one of the BIGGEST GIVEAWAY in Seedly history.
Well, we bought a Nintendo Switch for Seedly Personal Finance Festival's lucky draw anyway, so why not?
---
Make Smarter Finance Decisions and Win a Nintendo Switch!
Here's a list of actions to earn entries to the lucky draw!
The more entries you collected, you stand a higher chance in our lucky draw.
Do take note that some of these entries are Daily Bonus Entries, which means you perform these actions and get awarded points daily!
In order to QUALIFY for the Giveaway, make sure you have
Liked our Facebook Page
Followed us on Instagram
Subscribed to our Youtube Channel
Join the Seedly Personal Finance Facebook Group
by the end of the campaign, before the lucky draw.
Also, refer up to 50 friends to get 1 entry each when your friends perform any of the action.
The Giveaway campaign will end on 30 June 2020, 11.59pm.
Note: Do note that even if you are credited entries for an action that you did not perform, our moderators will remove your entries from the Final Draw.
Good luck!
---
For your convenience, you can either bookmark this article or find the Giveaway tab on our Facebook Page.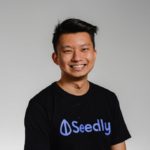 About Ming Feng
A stint in
Bloomberg
gifted me with a beer belly, which only grew larger when I moved on to become a Professional Trader. Now I turn caffeine into digestible finance-related content.
You can contribute your thoughts like Ming Feng
here.