Endowus x Seedly Webinar: Investment Mistakes Made During Market Volatility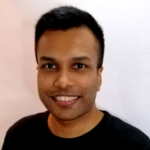 Sudhan P
●
On 3 June 2020, Sheng Shi Chiam, Personal Finance Lead of Endowus, hosted me for a webinar on common investment mistakes made during market volatility and how we can avoid them.

Here are the points covered during the webinar and their respective time-marks:
(3:10) – How the Straits Times Index and the S&P 500 have performed thus far in 2020
(4:25) – How COVID-19 has thrown up many investment opportunities, which could lead investors to speculate in certain stocks
(4:55) – Unloved companies like Biolidics Ltd (SGX: 8YY) have become "loved"; a look at Biolidics' past financial performance
(9:58) – Companies with strong demand now like Sheng Siong Group Ltd (SGX: OV8) has performed well, but will it continue doing so in the future?
(14:17) – Framework of the types of investing opportunities thrown up in the stock market and how to think about them
(21:14) – Criteria to look out for to invest in high-quality companies
(23:23) – The need to have an investment plan and stick to it
(24:40) – Common investment questions from Seedly Community ("Would you recommend DCA or lumpsum?" and "Do you really need a robo-advisor when you are already investing in global ETFs?")
(38:48) – Why delayed gratification is important in investing
(41:40) – How missing the best stock market days can impact your portfolio performance
(46:45) – How a lack of patience in the stock market can turn out to be a mistake
(49:09) – Introduction to Endowus
(53:53) – Question and answer from YouTube live chat
(1:00:07) – Why market timing is futile and what the late John Bogle mentioned about it
(1:02:47) – How investors go on an emotional roller-coaster ride in the stock market and a trivia with the audience on where they think the stock market stands right now
(1:06:05) – Why staying the course is important when it comes to investing
(1:11:00) – More questions from Seedly Community and YouTube live chat; end of webinar
Links to Seedly blog articles mentioned during the webinar:
For those who wish to know more about Endowus and its offerings, we have wide coverage on the robo-advisor.
Have Burning Questions Surrounding The Stock Market?
Why not check out the Seedly Community and participate in the lively discussion regarding stocks!
Disclaimer: The information provided by Seedly serves as an educational piece and is not intended to be personalised investment advice. ​Readers should always do their own due diligence and consider their financial goals before investing in any stock.
About Sudhan P
It isn't fair competition when only one company in the world makes Monopoly. But I love investing in monopolies. Before joining the Seedly hood, I had the chance to co-author a Singapore-themed investment book – "Invest Lah! The Average Joe's Guide To Investing" – and work at The Motley Fool Singapore as an
analyst
.
You can contribute your thoughts like Sudhan P
here.