Seeking Help For Mental Issues Can Be Affordable In Singapore
Do you feel often sad and irritable? Have excessive anxieties? Are you unable to cope with everyday activities and problems?
If these apply to you, do you have a mental health issue or are you just stressed out at school and work?
We get it, it's hard to draw that line for yourself, let alone coming to terms with the fact that you have a real mental problem before seeking help.
According to the Samaritans Of Singapore (SOS), 429 lives were lost due to suicide in 2016 and suicide is the leading cause of death for those aged 10 to 29 in Singapore. These numbers weren't thrown out just to scare the masses, but to tell you that mental health problems are close and real. You don't need to reach the point of feeling suicidal to truly seek help, and help can be free or at least affordable. 
Here are some ways, fuelled by contributions from our community that you can seek help for free or at affordable prices.
Remember, time wasted is a chance of help denied.
TLDR; Mental Health Resources
| | Where To Get Help | Estimated Cost |
| --- | --- | --- |
| 1 | Helplines | $0 |
| 2 | Online Counselling Chats | $0 |
| 3 | School Counsellors | $0 - $40 |
| 4 | Family Service Centres & Voluntary Welfare Organisations | $0 - $40++ |
| 5 | Polyclinic, General Practitioners | Psychiatric treatment can be subsidised |
1. Dial A Helpline
Immediate help is just a phone call away and most of these hotlines even operate for 24 hours a day.
Singapore Association For Mental Health: 1800-283-7019
Institute Of Mental Health's Mental Health Helpline: 6389-2222

(24-hour hotline)

Care Corner Counselling Centre (Mandarin): 1800-353-5800
Shan You Counselling Centre (Mandarin): 6741-0078
Silver Ribbon: 6386-1928
Tinkle Friend: 1800-274-4788
Samaritans Of Singapore (Suicide Hotline): 1800-221-4444 

(24-hour hotline)

Counselling and Care Centre at Hong Lim
2. Online Counselling
EC2 Singapore is an online chat counselling platform for people who may feel more comfortable expressing themselves and sharing their problems in writing. This opens up the doors of help to people who are deterred by the inconvenience or fear of going to a counselling centre.
Online counsellors for quick chats are available from Monday to Friday, 2pm to 5.30pm.
Otherwise, you can make a one-hour appointment with a consistent counsellor in a chatroom.
3. School Counselors
In early stages of life, time and relationship management may induce a whirlpool of emotions for a young individual.
Trained counsellors are available in all schools in Singapore. Otherwise, teachers and tutors are always around to act as the first line of help and support.
Something we found out from our community was that James Cook University (JCU) also has an in-house psychology clinic that opens its access to the public. Psychological treatment or psychotherapy is offered at minimal cost by JCU Singapore students who are completing post-graduate practical training at the JCU Singapore Psychology Clinic to qualify as Clinical Psychologists.  for a wide range of emotional, behavioural and cognitive challenges. Charges are at a modest fee from $25 to $40 and full waiver may be possible on a case to case basis.
Email: [email protected]
Hotline: +65 6709 3762
4. Family Service Centres
Family Service Centres (FSCs) are staffed by social service professionals, based in the community to provide help and support to individuals and families in need. You can visit these centres before deciding if you need more in-depth therapy by Psychologists or Psychiatrists.
Social workers and Counsellors work with families and individuals to help them cope with their challenges such as marital issues, family conflicts, family violence, financial difficulties and caregiver stress in various life stages.
Hotline: 6511 9456
You can walk-in or book an appointment with Fei yue's many family service centres.
A comprehensive list of family service centres all around Singapore is available here.
5. Non-profit Voluntary Welfare Organisations
Shan You provides professional counselling and social support services based on the principles of Compassion and Loving-Kindness, to the community regardless of race, religion or ability to pay.
An individual counselling session is about 50 to 60 minutes in duration while a couple/family counselling session is about 60 to 75 minutes in duration. Counselling services are $40 a session.
TOUCH provides counselling services primarily on pre-marital/marital issues, parenting challenges, domestic violence, emotional and mental distress as well as management of interpersonal relationships. Charges are from $60 to $80 per session and office hours are from Monday to Friday, 9am to 6pm.
6. Polyclinics and General Practitioners (GP)
Visiting a polyclinic or GP can analyse your health problems better and also give you subsidised professional treatment should you need more in-depth psychiatric help at hospitals.
You can book an online appointment here.
Establish A Support Network
Talking to your family and friends who understand you the most is another option to explore. Establishing a support network of close friends and family. You can even approach your religious groups for emotional support, or wherever you feel is a sound and mature place you can seek help from.
Mentioned above are places you can seek immediate help from when in need. Of course, it is good to note that professional psychiatric help would be from psychiatrists in institutions such as the Institute of Mental Health (IMH), General Hospitals like the National University Hospital (NUH) and so on.
It is also noteworthy that most places that provide counselling services have free trials or free first time sessions. This may be a good way to see if you need more professional, medical help or if you should commit to a counsellor. Professional psychiatric help is also available at the Institute of Mental Health (IMH) and all General Hospitals such as the National University Hospital (NUH).
Such a personal question on mental health and where to seek help being asked on our 9k large community, with so many helpful advice given is a testament to how you are not alone in this, and you can always seek help anytime.
If your problems revolve around financial issues, perhaps Seedly can help in a few areas: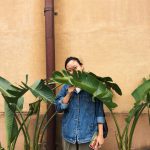 About Junel Seet
Most of my expenditure is on sustenance. Yes, I meant food.
You can contribute your thoughts like Junel Seet
here.