What the World's Largest Semiconductor Chip Maker Says About the Growing Semiconductor Market
With the world going more and more digital, the semiconductor industry has been a major beneficiary, and it's set to grow even more.
However, one major bugbear about the semiconductor sector is that it can be volatile in the short-term, as seen from the chart below:
Such cyclicality, though, is normal for the semiconductor industry.
Investors who are investing in semiconductor stocks should look at long-term growth trends instead.
They can learn more about such trends by looking at the large semiconductor chip makers.
Enter Taiwan Semiconductor Manufacturing Company Limited (TPE: 2330)(NYSE: TSM).
TSMC for short, the company is the world's largest dedicated semiconductor foundry with a market share of over 50%.
I recently looked through TSMC's 2020 fourth-quarter earnings call transcript to understand more about the semiconductor industry and what the company has to say about long-term growth trends in the semiconductor market.
Here's what I found.
Advanced Technologies Fuelling Growth
One of the major growth drivers for the semiconductor sector is the fifth-generation (5G) mobile network.
Imagine you can now download the entire season of your favourite Netflix shows in mere seconds instead of waiting for a few hours. There are mission-critical applications that can tap into the ultra-fast 5G network as well.
TSMC's chief executive and vice-chairman, C.C. Wei, said the following about growth in the 5G communication space (emphases are mine):
"We continue to expect faster penetration of 5G smartphone as compared to 4G over the next several years as 5G smartphone benefit from the significant performance, bandwidth and latency improvement of 5G networks to drive more AI [artificial intelligence] applications and more cloud services. We believe 5G is a multiyear megatrend that will enable a world where digital computation is increasingly ubiquitous."
In terms of growth rate, this is what TSMC predicts:
"We expect global smartphone units to grow 10% year-over-year in 2021. We forecast the penetration rate for 5G smartphone of the total smartphone market to rise from 18% in 2020 to more than 35% in 2021. We expect the silicon content of a 5G smartphone to continue to increase as compared to a 4G smartphone."
Then there is also growth in high-performance computing (HPC), which is usually the combination of computing power to deliver higher performance than one could get out of a typical desktop computer.
Wei explained (emphasis is mine):
"As we enter the 5G era, a smarter and more intelligent world will require massive increases in computation power and greater need for energy-efficient computing and, therefore, require leading-edge technologies."
TSMC sees HPC as an increasingly important driver of its long-term growth and the largest contributor in terms of its incremental revenue growth.
To add on, the up-and-coming self-driving cars, for which 5G technology is crucial, could also fuel HPC demand for many years to come.
Singapore-Listed Semiconductor Stocks
In Singapore, there are a couple of listed companies involved in the semiconductor industry that investors can consider investing in.
Here's a flavour of some of those companies:
Company
Share price (S$)
Market capitalisation (S$' million)
Price-to-earnings (P/E) ratio (times)
Dividend yield (%)
AEM Holdings
(SGX: AWX)
4.32
1,190
13.9
1.9
UMS Holdings
(SGX: 558)
1.33
709.5
16.0
3.4
(3.8% including special dividend)
Frencken Group
(SGX: E28)
1.31
559.3
13.5
2.3
Micro-Mechanics
(SGX: 5DD)
3.38
469.9
27.8
3.3
(3.8% including special dividend)
Grand Venture Technology
(SGX: JLB)
0.54
126.5
33.3
N/A
Source: Shareinvestor
Micro-Mechanics is also one of the companies featured in our 2021 stocks report. The company is involved in designing, manufacturing, and marketing of consumables and precision tools that are used in the semiconductor industry.
Have Burning Questions Surrounding The Stock Market?
You can participate in the lively discussion regarding stocks here at Seedly and get your questions answered right away! 
Disclaimer: The information provided by Seedly serves as an educational piece and is not intended to be personalised investment advice. ​Readers should always do their own due diligence and consider their financial goals before investing in any stock. The writer may have a vested interest in the companies mentioned.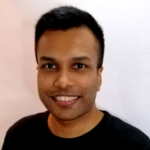 About Sudhan P
It isn't fair competition when only one company in the world makes Monopoly. But I love investing in monopolies. Before joining the Seedly hood, I had the chance to co-author a Singapore-themed investment book – "Invest Lah! The Average Joe's Guide To Investing" – and work at The Motley Fool Singapore as an
analyst
.
You can contribute your thoughts like Sudhan P
here.