Here's How the Brand New SGX Investor Portal Can Help You as an Investor
When it comes to investing, there are a couple of things to consider, such as knowing what are the right stocks to buy, researching on those companies, and catching up on market news, among others.
This can be especially daunting for complete beginners.
The Singapore Exchange has just made life simpler for investors like you and me to invest in Singapore-listed companies…
… with the introduction of the brand new SGX Investor Portal.
Disclaimer: This is NOT a sponsored collaboration with SGX. We are writing this to inform our readers about the upcoming SGX Investor Portal.
SGX Investor Portal's aim is to be a one-stop and mobile-friendly portal to support investors with their investment decisions.
Here, let us walk through the SGX Investor Portal from the shoes of John, a complete investing noob who's looking to invest in Singapore stocks.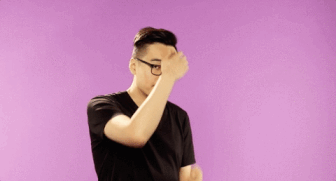 Helping John Select Stocks Using the SGX Investor Portal
Once on the SGX Investor Portal, John can see things such as:
"Help Center" at the top-right hand corner of the page
Announcements by SGX under "Important Information" at the top
Information on individual stocks under "Stock Screener"
Highly-traded stocks for the day, etc, under "Market Performance"
"Portfolio" (John can't use this feature yet as he doesn't have a CDP account)
Performance of Singapore's Straits Times Index under "Market Today"
Latest news on listed entities under "Market Updates"
"Resources" such as YouTube videos and information for investors (eg. Securities Borrowing and Lending (SBL) Pool, CDP Buying in Reports, and Specified Investment Products (SIP) Qualifications)
The most useful panel for John right now would be "New to Investing? 3 key steps to help you get started"
Getting Started Investing
Before John can invest, he should understand his financial goals and risk tolerance, on top of learning about the common asset classes listed on the Singapore stock market.
This is where the "Learn More" button comes in handy.
On top of SGX's roadmap, John may also want to check out Seedly's Personal Finance and Investment guides to help him in his investing journey.
Once John has understood the basics, he can then go on to open his individual CDP securities account and a trading account (also known as a brokerage account).
Those accounts are needed to buy and sell stocks, exchange-traded funds (ETFs), real estate investment trusts (REITs), and bonds, and so on, through the SGX.
(Side note: If John doesn't wish to have his stocks parked under his CDP account but would like to have them under a custodian account, he won't be able to see those stocks under his "Portfolio".)
SGX provides a list of brokers you can open your brokerage account with.
"John, do take note that different brokers charge different fees, so be sure to check that out! Also, if you are wondering which brokerage firm is the best in Singapore, you can read real user reviews on the various brokerages to gain some insight!"

— the friendly Seedly team
Once John has settled his required accounts, he can dive deeper into investing well by attending SGX Academy programmes.
Choosing The Right Stocks
Now, John is ready to start investing in the stock market.
If he is confident of picking individual stocks, he can use the "Stock Screener" to find out more about the companies.
A cool feature with the Stock Screener is that investors are able to filter stocks according to different criteria such as sector, revenue, market capitalisation, price-to-earnings ratio, dividend yield, and return on equity, among other metrics.
Investors can access this by clicking on the tools button on the left navigation panel (shown as "1" below), and pressing on the "Filter" button (shown as "2") on the right top corner of the page.
Once John gets to the filtered list according to his criteria, he can click on the company he likes to learn more about it.
In there, he can learn the following (non-exhaustive list):
Stock price movement over the last five years
Overview of the stock such as its previous closing price, shares outstanding, and 52-week high/low price
Valuation of the company
Business background of the company
Financial statements from the last five fiscal years
Company announcements
Once he likes what he sees about the company after thoroughly studying it, he can then separately log-in to his brokerage account to buy shares in the company.
"Hmm.. how wonderful it would be if I could seamlessly log-in to my broker to buy shares through the SGX Investor Portal?" — John
John can also access information on all the securities listed on the SGX (such as stocks, REITs, and ETFs) by clicking on the "Securities" button (shown as "A" below) on the left navigation panel.
Viewing John's Portfolio
Two days after John has bought his stock, he can log-in to CDP Internet Service under "Portfolio" to view his CDP portfolio online.
If he doesn't have the CDP Internet Service set-up, he can apply through the form by clicking on "Apply here" (the CDP Internet Service application is separate from the CDP securities account application done earlier).
The "Portfolio" service, through the CDP Internet Service, allows John to:
See an overview of his securities portfolio in real-time, including the sector allocation of his stocks
View and download past dividend payouts from securities under his account
View and download past share transactions
Access up to 24 months of past account statements and 60 days for CDP notifications at no cost (function only available from the date of enrolment with CDP Internet and is only accessible if you have a CDP Internet account)
View the bank account and broker accounts linked to his CDP securities account
Update his particulars
Be Updated With the Latest Company Announcements
Now that John has bought his first stock, he can monitor the company by searching for it under "Stock Screener" and reading up on the company announcements, especially the financial statements and annual reports when they are released.
He can also go on to research more on other stocks to buy for his portfolio with the help of SGX Investor Portal!
---
A Video Walkthrough
If you prefer to understand how the SGX Investor Portal works through a video, there's also a YouTube video prepared by SGX to guide investors.
The video also shows you how to toggle SGX Investor Portal to Simplified Chinese from English if you prefer.
It can be accessed by clicking on "Help Center" at the top-right hand corner of SGX Investor Portal or from below:
---
Future Plans by SGX
In the spirit of providing investors with the best tools and access, SGX has plans to spruce up the SGX Investor Portal in the future.
From mid-June 2020, investors can enjoy direct foreign currency conversion service.
This service ensures that your payouts are converted into Singapore dollars at competitive rates and credited directly to your bank account that is enabled for direct crediting service with no transaction fees. No action is required on your part unless you wish to opt-out of this service.
In time to come, investors can also apply for securities borrowing and lending directly through the SGX Investor Portal.
Furthermore, there are plans for investors to apply and pay for rights issue and accept a takeover offer directly on the platform.
I'm personally looking forward to the improvements to the SGX Investor Portal.
Just like John, I wish I could seamlessly log-in to my broker from the SGX Investor Portal to buy shares as well.
I also have the following wish-list that I think could make the SGX Investor Portal mightier:
Have the ability to personalise the main page to what I frequently use
Have a feature to add non-CDP stocks (those held under my custodian account) into my portfolio
But overall, I feel that the SGX Investor Portal is a step in the right direction to have a "one-stop-shop" for Singapore investors. Great job, SGX.
---
Have Burning Questions Surrounding The Stock Market?
Why not check out the Seedly Community and participate in the discussion surrounding stocks like Singapore Exchange Limited (SGX: S68) and many more!
Disclaimer: The information provided by Seedly serves as an educational piece and is not intended to be personalised investment advice. ​Readers should always do their own due diligence and consider their financial goals before investing in any stock. The writer may have a vested interest in the companies mentioned.
About Sudhan P
It isn't fair competition when only one company in the world makes Monopoly. But I love investing in monopolies. Before joining the Seedly hood, I had the chance to co-author a Singapore-themed investment book – "Invest Lah! The Average Joe's Guide To Investing" – and work at The Motley Fool Singapore as an
analyst
.
You can contribute your thoughts like Sudhan P
here.