Your Complete Sheng Siong Group Ltd (SGX: OV8) Dividend Guide
Sheng Siong Group Ltd (SGX: OV8) is a Singapore-grown supermarket chain with close to 60 outlets in Singapore. Recently, the company expanded into China to capture growth in that market. Even though Sheng Siong's current dividend yield is not as high as what the stock market in general offers, investors should still have an idea of how its dividend performance has been if they were to invest in the company.
Here, let's learn more about Sheng Siong's dividend, including factors such as its dividend yield, dividend history, and most importantly, the sustainability of the dividend. 
Dividend Yield
Sheng Siong shares closed at S$1.24 each on 2 December, giving a dividend yield of 2.8%.  
For perspective, the SPDR STI ETF (SGX: ES3) had a distribution yield of 3.7% on the same day. The SPDR STI ETF is an exchange-traded fund (ETF) that tracks the fundamentals of Singapore's stock market benchmark, the Straits Times Index (STI).
Dividend Amount And Payout Periods
Sheng Siong paid out a dividend of 3.40 Singapore cents per share for its financial year ended 31 December 2018. 
The company's annual dividend is usually split into two parts – one part (interim dividend) is given out for the second quarter and the other for the fourth quarter (final dividend).
In 2018, Sheng Siong dished out a dividend of 1.65 Singapore cents per share for the second quarter and 1.75 cents for the fourth quarter. 
Dividend History
Sheng Siong has paid dividends every year since its initial public offering (IPO) in 2011.
This is how Sheng Siong's dividend performance has been from 2014 to 2018:
| Year | Interim dividend per share (Singapore cents) | Final dividend per share (Singapore cents) | Total dividend per share (Singapore cents) |
| --- | --- | --- | --- |
| 2014 | 1.50 | 1.50 | 3.00 |
| 2015 | 1.75 | 1.75 | 3.50 |
| 2016 | 1.90 | 1.85 | 3.75 |
| 2017 | 1.55 | 1.75 | 3.30 |
| 2018 | 1.65 | 1.75 | 3.40 |
Sheng Siong's total dividends have increased from 3.0 Singapore cents per share in 2014 to 3.4 cents in 2018, giving an annual growth rate of 3.2%. The growth in dividend is above the inflation rate during those years. 
In its 2019 second-quarter, Sheng Siong increased its interim dividend to 1.75 Singapore cents, up 6% year-on-year.
Dividend Policy
Sheng Siong doesn't have a formal dividend policy. 
In its IPO prospectus, the company said that the declaration of dividends will depend on factors such as its operating results, financial condition, and cash requirements for capital expenditure.
Dividend Sustainability
To find out if a company's dividends are sustainable, we can compare its earnings to the amount in dividends that it pays out.
Companies that pay less than 100% of their earnings have some room for error and have space for dividend growth in the future.
The following shows Sheng Siong's earnings per share, total dividend per share, and dividend payout ratio (dividend as a percentage of earnings) since 2014:
2014
2015
2016
2017
2018
Earnings per share (Singapore cents)
3.34
3.78
4.17
4.64
4.71
Total dividend per share
(Singapore cents)
3.00
3.50
3.75
3.30
3.40
Dividend payout ratio
89.8%
92.6%
89.9%
71.1%
72.2%
Sheng Siong's dividend is well-covered, as it pays out below 100% of its earnings as dividends.
In terms of free cash flow, the supermarket chain dished out around 80% of it as total dividend for 2018, which is also conservative. 
Disclaimer: The information provided by Seedly serves as an educational piece and is not intended to be personalised investment advice. ​Readers should always do their own due diligence and consider their financial goals before investing in any stock.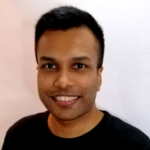 About Sudhan P
It isn't fair competition when only one company in the world makes Monopoly. But I love investing in monopolies. Before joining the Seedly hood, I had the chance to co-author a Singapore-themed investment book – "Invest Lah! The Average Joe's Guide To Investing" – and work at The Motley Fool Singapore as an
analyst
.
You can contribute your thoughts like Sudhan P
here.