Shopify Inc (NYSE: SHOP) 2021 First-Quarter Financial Results: Strong Revenue Growth Continues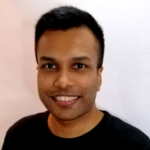 Sudhan P
●
Shopify Inc (NYSE: SHOP) is one of the US stocks handpicked for our Investing in 2021: 9 Stocks to Consider Buying for the New Year report.
The global commerce company released another strong set of financial results for the first quarter ended 31 March 2021. This is following a stellar 2020, where total revenue grew 86% year-on-year. 
Right now, let's take a look at how Shopify performed in its latest quarter and what its future holds post-pandemic.
Shopify's Revenue Accelerated 110%
For the first quarter of 2021, Shopify's total revenue surged 110% year-on-year to US$988.6 million, up from US$470.0 million a year back. 
The company said that online commerce tailwinds remained strong and its merchants took advantage of the range of capabilities offered by Shopify's platform. 
Shopify's total revenue can be broken down into two parts, one is subscription solutions and the other is merchant solutions.
Subscription solutions revenue, which is recurring in nature, comes mainly from the sale of subscriptions of its platform to merchants.
Meanwhile, merchant solutions revenue comes largely from payment processing fees from Shopify Payments, a fully-integrated payment processing service that allows merchants to accept and process payment cards online and offline.
For the year, subscription solutions revenue grew 71% to US$320.7 million as more merchants joined the platform. 
Monthly recurring revenue (MRR), as of 31 March 2021, was US$89.9 million, up 62% year-on-year. 
The increase was due to more merchants coming onboard to the platform and Shopify POS Pro contributing its first full quarter of revenue. POS Pro is an upgrade to the point-of-sales (POS) solution that the company provides its merchants. 
Merchant solutions revenue ballooned 116% to US$2.02 billion driven mainly by the growth of gross merchandise volume (GMV), which is the total dollar value of orders going through the Shopify platform.
The following chart showcases Shopify's total revenue growth over the years:
Shopify's gross profit grew 117% to US$558.7 million in the 2021 first-quarter, compared with US$247.0 million a year ago.
With that, its gross profit margin for the quarter stood at 56.5%, an increase from 54.7% a year back. The gross profit margin shows a company's pricing power.
With operating expenses for the reporting quarter rising at a smaller percentage (at 33%) compared to the revenue increase (110% as seen earlier), Shopify reported income from operations of US$118.9 million. A year back, it posted a loss of US$73.2 million. 
This speaks well of Shopify's operating leverage as each new merchant coming on board its platform doesn't cause a significant spike in operating expense, and hence, the incremental revenue can flow easily to its earnings.
Shopify turned a net profit of US$1.3 billion for the latest period, an improvement from the loss of US$31.4 million seen last year. 
The profit includes a US$1.25 billion unrealized gain from Shopify's equity investment in Affirm Holdings (NASDAQ: AFRM) due to its initial public offering (IPO) in January 2021. 
Excluding this, Shopify would have posted a net profit of around US$109 million. 
Shopify's Cash Position Remains Strong
Shopify's balance sheet remains rock-solid.
As of 31 March 2021, Shopify had US$7.87 billion in cash, cash equivalents and marketable securities, up from US$6.39 billion at the end of 2020. The company's total debt stood at below US$1 billion for the latest period.
Shopify's cash flow from operations for the first quarter of 2021 stood at US$135.7 million, an improvement from the cash outflow of US$85.0 million a year ago. With capital expenditure of just US$5.2 million for the latest quarter, Shopify's free cash flow was US$130.5 million.
The free cash flow of a company can be used to reinvest into its own business, acquire other businesses, pay dividends to its shareholders, buy back its own shares, or pay off its borrowings.
Shopify's Sudden Growth Expected to Slow Down
COVID-19 accelerated e-commerce adoption for Shopify. For this year, the sharp growth is expected to taper off.
The company said:
"Our full-year 2021 outlook is guided by assumptions that remain unchanged from February: that as countries continue to roll out vaccines in 2021 and populations are able to move about more freely, the overall economic environment will likely improve; some consumer spending will likely rotate back to offline retail and services; and the ongoing shift to ecommerce, which accelerated in 2020, will likely resume a more normalized pace of growth."
Shopify added that it continues to expect revenue to grow revenue rapidly in 2021, but at a lower rate than in 2020. 
However, over the long term, with the e-commerce sector still having lots of room to grow, Shopify is likely to continue doing well. 
Have Burning Questions Surrounding The Stock Market?
You can participate in the lively discussion regarding stocks here at Seedly and get your questions answered right away!
Disclaimer: The information provided by Seedly serves as an educational piece and is not intended to be personalised investment advice. ​Readers should always do their own due diligence and consider their financial goals before investing in any stock. The writer owns shares in Shopify. 
About Sudhan P
It isn't fair competition when only one company in the world makes Monopoly. But I love investing in monopolies. Before joining the Seedly hood, I had the chance to co-author a Singapore-themed investment book – "Invest Lah! The Average Joe's Guide To Investing" – and work at The Motley Fool Singapore as an
analyst
.
You can contribute your thoughts like Sudhan P
here.