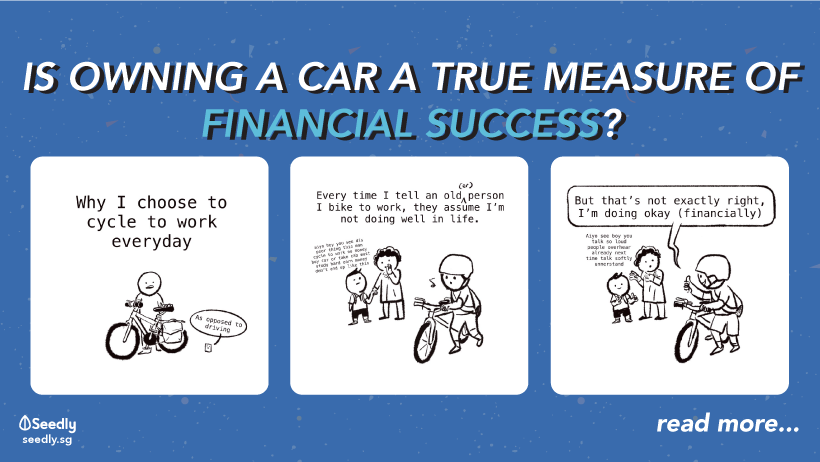 Is Owning A Car A True Measure Of Financial Success?
You might have friends or have seen people around you who don't seem to earn that much but they all own cars.
Deep down, you're probably wondering, "How do they afford sia…"
To be honest, we don't know either.
Remember the 50% expenses, 30% wealth building, 20% savings rule where we pay ourselves first before spending anything?
We discovered that you need to be earning at least $7,500 a month before you can afford a car like a financially responsible adult.
Not convinced?
Read on to find out why NOT buying a car (even when you can afford to) is a commitment to your financial independence.
\
Source: all comics by The Woke Salaryman
---
Seedly Guest Contributor: The Woke Salaryman
For this series of comics that are related to all things personal finance, the Seedly team worked closely with The Woke Salaryman, to bring you useful sh*t which you can apply to your everyday life.
The Woke Salaryman is the brainchild of a Singapore-based duo that aims to help people reach financial independence early. It is the quintessential page for people living in Singapore who earn a median salary of $4,500 and didn't inherit their fortunes from their parents.
If you have any questions with regard to personal finance and retiring early, feel free to discuss them with the Seedly Community here.
Read other comics by The Woke Salaryman: