The New Singa Bonds: What Singaporeans Should Know About Them (Includes Step-by-Step Application Guide)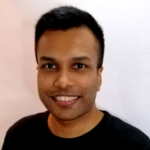 Sudhan P
●
Singaporeans have a new place to park their money.
The Monetary Authority of Singapore (MAS) announced that investors can now submit their auction applications for the 30-year Singapore Government Securities (Infrastructure) bonds.
Here's what you should know about the new Singa bonds!
Introduction to the Singa Bonds
The concept of Singa bonds was first proposed to the Singapore public during Budget 2021.
Singapore's finance minister then, Heng Swee Keat, announced that the government plans to issue new bonds to finance major and long-term infrastructure projects.
The new government bonds will come under the Significant Infrastructure Government Loan Act (SINGA).
The act allows the government to borrow up to S$90 billion to finance a pipeline of major, long-term infrastructure projects over the next 15 years.
Such projects include the new Cross Island and Jurong Regional MRT lines, and pumping stations and tidal walls to protect Singapore against rising sea levels.
MAS also has plans to launch the Green SGS (Infrastructure) bonds in 2022 for green infrastructure projects.
Here's a primer on what bonds are if you are new to bond investing.
Details about Oct 2021 Issue SGS (Infrastructure) Bonds 
Yesterday, the MAS said it intends to raise a total of S$2.6 billion in its maiden sale of bonds.
Retail investors can bid in the 28 September auction with a minimum of S$1,000 cash.
They can subscribe to the bonds through DBS/POSB, OCBC and UOB ATMs and internet banking portals, and OCBC's mobile app.
The pre-requisite though is that investors will need an individual Central Depository (CDP) account.
Investors can also use their Supplementary Retirement Scheme (SRS) funds or CPF Investment Scheme (CPFIS) funds.
The coupon rate, or interest payments, for the bond will be announced by MAS an hour after the 28 September auction.
(Update on 28 September: The coupon rate has been set at 1.875% per annum.)
The bond will be issued for trade on the secondary market such as Singapore Exchange (SGX) on 1 October.
| | Details |
| --- | --- |
| Singapore Government Securities (SGS) Type | SGS (Infrastructure) |
| Issue Code | NA21200W |
| Issuer | Government of Singapore |
| Original Tenor | 30 Years |
| Auction Date | 28 Sept 2021 |
| Issue Date | 01 Oct 2021 |
| Maturity Date | 01 Oct 2051 |
| Coupon Rate | 1.875% |
| Coupon Payment Dates | 01 Oct and 01 Apr |
The minimum coupon rate for SGS bonds will be 0.125%.
Step-by-Step Guide to Applying for Singa Bonds
If you wish to apply for the new Singa bonds, here's a step-by-step guide for you.
I'll be using the DBS internet banking portal to run through the application process.
Once you have logged in to your portal, you have to click on "Singapore Government Securities (SGS)" under the "Invest" tab.
You will be then prompted to authenticate the transaction.
Once you have authenticated, you will see the "Apply for Singapore Government Securities (SGS)" screen.
After reading through the important details, you have to choose "Bond" under the "I want to apply for" option.
There will be an "Important Notice" pop-up for you to read through as well.
Once you are alright with the notice, click "Ok" to get to the next stage to choose the NA21200W option, which is for the new Singa bonds.
On the next page, you can see your personal particulars and you have to put in your application.
You have to put in your bid (competitive/non-competitive) at this stage.
If you would like to know more about the different bidding, you can hover over the information icon for more details.
Once you have filled in all the information, you can proceed to the confirmation page and you are done after clicking "Submit".
Do note that the price of the SGS bonds may rise or fall before maturity.
If investors want the flexibility of redeeming their investment in any given month, you can consider Singapore Savings Bonds instead.
About Sudhan P
It isn't fair competition when only one company in the world makes Monopoly. But I love investing in monopolies. Before joining the Seedly hood, I had the chance to co-author a Singapore-themed investment book – "Invest Lah! The Average Joe's Guide To Investing" – and work at The Motley Fool Singapore as an
analyst
.
You can contribute your thoughts like Sudhan P
here.