Singapore Airlines (SGX: C6L) Latest Financial Results: Year-on-Year Revenue Plunges but Better Performance Quarter-on-Quarter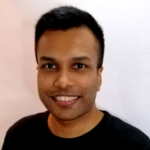 Sudhan P
●
Singapore Airlines (SGX: C6L) (SIA), our nation's flag carrier, announced its financial performance for the third quarter ended 31 December 2020 (3Q FY2020/21).
SIA has been battered by the COVID-19 pandemic, with government-imposed travel restrictions and border controls around the world impacting the group.
Are there any bright spots emerging after more than a year since Singapore saw its first case?
SIA's latest financial results could hold some clues…
---
TL;DR: Lower Revenue Year-on-Year But Improvements Seen on a Quarter-on-Quarter Basis
Here's a summary of SIA's latest earnings:
The group's total revenue tumbled 76.1% year-on-year to S$1.1 billion largely due to a sharp drop in passenger flown revenue.
SIA recorded an operating loss of S$330.8 million and a net loss of S$141.8 million for the third quarter, reversing from operating and net profits a year ago.
The group's debt-to-equity ratio, which is a measure of financial strength, improved from 1.27x at end-March 2020 to 0.78x at end-December 2020.
Discuss Your Thoughts on SIA With Fellow Investors Right Here!
---
How Much Did SIA Make for the Latest Period?
For the third quarter, SIA's total revenue tumbled 76.1% year-on-year to S$1.1 billion.
The fall was due to three passenger airlines within the SIA group — SIA, SilkAir, and Scoot — reporting a sharp drop in passenger flown revenue due to low traffic brought about by COVID-19.
Passenger flown revenue plunged 95% year-on-year to S$183 million.
However, improvements in cargo flown revenue slightly offset the decline. There was continued strong demand for pharmaceutical and e-commerce shipments and an uptick in general cargo demand.
Cargo and mail revenue grew 42% to S$744 million.
On a quarter-on-quarter basis, SIA's total revenue improved by 36.1%, from S$783.8 million in 2Q FY2020/21.
SIA's group expenditure decreased by 65.2% year-on-year to S$1.4 billion.
The decline was largely due to lower non-fuel expenditure on the back of cost-saving initiatives such as capacity cuts, staff-related measures, and government support schemes.
With that, SIA recorded an operating loss of S$330.8 million and a net loss of S$141.8 million for the latest quarter.
A year ago, the group posted an operating profit of S$448.5 million and a net profit of S$314.8 million.
But the latest results are an improvement from the deeper losses seen in 2Q FY2020/21.
From SIA's third-quarter results, it looks to me like the worst is over for the group.
How Strong Is SIA's Balance Sheet?
As of 31 December 2020, SIA had total cash and bank balances of S$7.1 billion with total debt of S$12.2 billion. The figures translate to a net debt position of S$5.1 billion.
In comparison, at the end of March 2020, SIA's net debt position was S$9.1 billion.
This shows that SIA's balance sheet has strengthened over the nine-month period.
Debt-to-equity ratio, which also measures financial strength, improved from 1.27x to 0.78x over the same period.
SIA shored up its balance sheet this financial year with total funds raised of S$13.3 billion. The group issued its first USD-denominated bonds last month, raising US$500 million.
SIA still has the option to raise up to S$6.2 billion in additional mandatory convertible bonds before its annual general meeting (AGM) in July 2021.
It also has access to over S$2.1 billion in committed credit lines. SIA said that "these liquidity measures will allow the Group to be in a position of strength as it emerges from this crisis".
How's SIA's Outlook Like?
With the onset of the pandemic last year, SIA slashed its passenger capacity.
However, with the improving situation, the group has gradually increased passenger capacity.
Based on its current schedules, the total passenger capacity is expected to be at around 25% of pre-COVID levels, as of end-April 2021, up from 19% at end-2020.
SIA Cargo delivered the first shipment of COVID-19 vaccines to Singapore on 21 December 2020, which was also the first to Asia.
Going forward, as the production of COVID-19 vaccine ramps up, SIA's cargo arm is looking to capture its share of the traffic to Asia and the Southwest Pacific region.
Want to Discuss Further About Singapore Airlines?
Why not check out our community at Seedly and participate in the discussion surrounding stocks like Singapore Airlines (SGX: C6L) and many more!
What Are Your Thoughts on SIA?
Disclaimer: The information provided by Seedly serves as an educational piece and is not intended to be personalised investment advice. ​Readers should always do their own due diligence and consider their financial goals before investing in any stock.
About Sudhan P
It isn't fair competition when only one company in the world makes Monopoly. But I love investing in monopolies. Before joining the Seedly hood, I had the chance to co-author a Singapore-themed investment book – "Invest Lah! The Average Joe's Guide To Investing" – and work at The Motley Fool Singapore as an
analyst
.
You can contribute your thoughts like Sudhan P
here.