Your 60-Second Guide to Singapore Airlines (SGX: C6L) Shares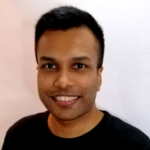 Sudhan P
●
In this series, we feature one Singapore-listed company each time as a quick guide to everything you should know about it in 60 seconds.
In this instalment, we have Singapore Airlines (SGX: C6L), which owns the national carrier of Singapore. Previously, we looked at retailer Dairy Farm International Holdings Ltd (SGX: D01).
What's Singapore Airlines' Business About? 
Singapore Airlines needs no introduction, having won many international accolades, including world's best airline.
The company operates three airlines — the eponymous Singapore Airlines, SilkAir, and Scoot.
Another subsidiary of Singapore Airlines is SIA Engineering Company Ltd (SGX: S59), which is 77.7% owned by the group.
Singapore Airlines' Financial Highlights 
Here's a snapshot of Singapore Airlines' financial performance from FY2014/15 to FY2018/19 (the group has a 31 March year-end):
FY2014/15
FY2015/16
FY2016/17
FY2017/18
FY2018/19
Revenue
(S$' million)
15,566
15,239
14,869
15,806
16,323
Operating profit
(S$' million)
410
681
623
1,549
1,067
Net profit
(S$' million)
368
804
360
1,302
683
Free cash flow
(S$' million)
-406.3
20.9
-1,361.3
-2,463.9
-2,734.9
Return on equity
2.9
6.4
2.8
10.8
5.2
Total-debt-to-equity ratio
0.14
0.11
0.12
0.24
0.50
Singapore Airlines' revenue has grown from S$15.6 billion in FY2014/15 to S$16.3 billion in FY2018/19, while its net profit improved from S$368 million to S$683 million during the same time frame.
However, Singapore Airlines' return on equity, a measure of profitability, has been dismal at around 5% in FY2018/19.
Also, the group has been in an increasingly negative free cash flow situation over the past five years. This is due to higher capital expenditure for aircraft, spares and spare engines.
Free cash flow is money that companies can use to re-invest into their business, buy back their shares, pay dividends, or pay off loans.
Singapore Airlines' Dividend History
Now, let's look at how much Singapore Airlines has paid out as dividends over the past five years:
Total dividend per share
(Singapore cents)
FY2014/15
22.0
FY2015/16
45.0
FY2016/17
20.0
FY2017/18
40.0
FY2018/19
30.0
Singapore Airlines' total dividend per share has climbed from S$0.22 in FY2014/15 to S$0.40 in FY2017/18. However, in FY2018/19, its dividend fell 25% to S$0.30.
One Major Risk for Singapore Airlines to Take Note Of
The emergence of infectious diseases, which can drastically hit demand for travel, is a massive risk for Singapore Airlines' business.
An example of this risk playing out right now is the Covid-19 disease, which has caused many countries to shut their borders.
Due to the tighter border controls the world over, Singapore Airlines recently announced that it's cutting 96% of its capacity that had been originally scheduled up to the end of April.
The group added that the "resultant collapse in the demand for air travel has led to a significant decline in SIA's passenger revenues".
To help tide it through this unprecedented period, Singapore Airlines is raising up to S$15 billion through the issuance of new equity and mandatory convertible bonds.
Singapore Airlines' Share Price and Valuation
Since the start of the year, Singapore Airlines' share price has fallen around 33% largely due to the coronavirus pandemic.
Right now, at Singapore Airlines share price of S$6.13, it has a price-to-earnings (PE) ratio of 10 and a dividend yield of 4.9%.
The valuation may look cheap, but investors shouldn't invest based on that alone. They should analyse the business fundamentals of the company too.
Want to Discuss Further?
Why not check out the Seedly Community and participate in the discussion surrounding stocks like Singapore Airlines (SGX: C6L) and many more!
Disclaimer: The information provided by Seedly serves as an educational piece and is not intended to be personalised investment advice. ​Readers should always do their own due diligence and consider their financial goals before investing in any stock. 
About Sudhan P
It isn't fair competition when only one company in the world makes Monopoly. But I love investing in monopolies. Before joining the Seedly hood, I had the chance to co-author a Singapore-themed investment book – "Invest Lah! The Average Joe's Guide To Investing" – and work at The Motley Fool Singapore as an
analyst
.
You can contribute your thoughts like Sudhan P
here.