These Singapore Blue-Chips Are Trading Near Their 52-Week High Share Prices
Other than looking at shares hitting 52-week lows for investment ideas, we can flip the logic around and look at companies that are near their 52-week high prices.
A stock that is selling near its 52-week high could mean that it has strong business prospects that the market is taking notice of.
After all, investors attain multi-baggers when a stock hits 52-week highs again and again throughout the holding period.
Finding Blue-Chips at 52-Week Highs
Singapore's Straits Times Index (STI) is still some way off its one-year high of around 3,131 points…
but some index components are already selling near their respective 52-week high share prices.
They could be worthy of some research for those who are looking for stock investment ideas.
Here, let's explore the top five blue-chips whose share prices are close to their 52-week highs (data as of 2 September 2020).
| Name | Ticker | Last Close | 52-Week Intraday High | Gain Needed to Hit 52-Week Intraday High (%) | Price-to-Earnings Ratio | Price-to-Book Ratio | Dividend Yield (%) |
| --- | --- | --- | --- | --- | --- | --- | --- |
| Venture Corporation | SGX: V03 | S$20.20 | S$20.75 | 2.7 | 17.5 | 2.3 | 3.7 |
| Mapletree Logistics Trust | SGX: M44U | S$2.09 | S$2.21 | 5.4 | 21.3 | 1.6 | 3.9 |
| Mapletree Industrial Trust | SGX: ME8U | S$3.09 | S$3.32 | 6.9 | 17.8 | 1.9 | 3.9 |
| Ascendas REIT | SGX: A17U | S$3.33 | S$3.65 | 8.8 | 21.1 | 1.5 | 4.4 |
| Wilmar International | SGX: F34 | S$4.46 | S$4.95 | 9.9 | 15.4 | 1.2 | 3.0 |
Source: StocksCafe
Coincidentally, Venture and Mapletree Logistics Trust, the top two companies on the list above, also managed to raise their dividends in their latest financial periods.
Venture is a global electronics services provider while Mapletree Logistics Trust is the first Asia-focused logistics REIT.
Further Research Needed 
The 10 companies shown earlier are certainly not recommendations to buy or sell any of them.
What investors can do with the list is to dive deeper into the blue-chips and understand which are worth investing in for the long-term using an investing framework.
If you are eyeing a REIT, you can use this guide to pick the best Singapore REITs.
Have Burning Questions Surrounding The Stock Market?
Why not check out the SeedlyCommunity and participate in the lively discussion regarding stocks!
Disclaimer: The information provided by Seedly serves as an educational piece and is not intended to be personalised investment advice. ​Readers should always do their own due diligence and consider their financial goals before investing in any stock.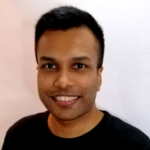 About Sudhan P
It isn't fair competition when only one company in the world makes Monopoly. But I love investing in monopolies. Before joining the Seedly hood, I had the chance to co-author a Singapore-themed investment book – "Invest Lah! The Average Joe's Guide To Investing" – and work at The Motley Fool Singapore as an
analyst
.
You can contribute your thoughts like Sudhan P
here.