Singapore Budget 2020: Singapore-Listed Companies That Could Benefit
Singapore's Finance Minister, Heng Swee Keat, delivered the much-awaited Budget statement on Tuesday, 18 February 2020.
Singapore Budget 2020 was especially critical given the coronavirus (officially known as COVID-19) outbreak that has affected many Singaporeans.
(For the full Singapore Budget 2020 updates, you can check out Seedly's coverage.)
Riding Through the COVID-19 Outbreak
There will be a S$4 billion Stabilisation and Support package to help businesses and workers affected by the COVID-19 virus, said Minister Heng.
Sectors such as tourism, aviation, retail, food services, and point-to-point transport services, which are directly affected by the COVID-19 outbreak, are set to get additional support.
For the year 2020, a property tax rebate of 30% will be granted for the accommodation and function room components of licensed hotels and serviced apartments, as well as prescribed Mice (Meetings, incentives, conferencing, exhibitions) venues and tourist attractions.
International cruise and regional ferry terminals will get a 15% property tax rebate, while Singapore's two integrated resorts will receive a rebate of 10%. 
There will also be rebates on aircraft landing, and parking charges and assistance dished out to ground handling agents.
Furthermore, all airlines that operate flights between mainland China and Singapore will receive assistance.
As for the point-to-point transport sector, the Ministry of Transport has already announced (on 13 February) a S$77 million support package to aid this sector.
One of the components is that around 40,000 eligible drivers will receive up to S$20 per vehicle each day for three months, contributed equally by the government and operators.
With that, here are some Singapore-listed companies that could benefit from the latest Budget announcements:
The thing is, we never know how long the virus outbreak will last and how much businesses would get hit from it.
In fact, the business impact from the disease could be more than the reliefs handed out.
It's better, therefore, to invest in companies that have a proven ability to grow over the long-term.
Want to discuss further?
Why not check out Seedly's QnA and participate in the discussion surrounding the Singapore Budget 2020 and more! 
Disclaimer: The information provided by Seedly serves as an educational piece and is not intended to be personalised investment advice. ​Readers should always do their own due diligence and consider their financial goals before investing in any stock. The writer has a vested interest in some of the companies mentioned.
---
Read more on the latest Budget:
Singapore Budget 2020: LIVE UPDATES
Singapore Budget 2020: GST Hike Delayed, $6b Package to Offset Costs
$1.6b Care and Support Package For Singaporean Households
On CPF's Basic Retirement Sum and Silver Support Payouts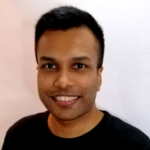 About Sudhan P
It isn't fair competition when only one company in the world makes Monopoly. But I love investing in monopolies. Before joining the Seedly hood, I had the chance to co-author a Singapore-themed investment book – "Invest Lah! The Average Joe's Guide To Investing" – and work at The Motley Fool Singapore as an
analyst
.
You can contribute your thoughts like Sudhan P
here.