Singapore Budget 2021: These Singapore-Listed Companies Could Benefit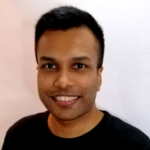 Sudhan P
●
Singapore's Deputy Prime Minister and Minister for Finance, Heng Swee Keat, just delivered the 2021 Budget speech.
This year's Budget, dubbed Emerging Stronger Together, focused on how Singapore can emerge out of the COVID-19 crisis stronger and forge partnerships to meet the challenges ahead as one people.
(In case you missed it, here's Seedly's Singapore Budget 2021 coverage.)
Within the Budget were areas that could help some Singapore-listed companies.
Let's take a look.
Restoring Changi Airport's Connectivity 
Minister Heng said that Singapore will restore Changi Airport's connectivity and invest in on-arrival testing and biosafety systems.
This will help to secure our country's position as a key aviation hub and maintain Changi Airport's position as a safe, well-connected and trusted airport.
Potentially beneficiaries of this would be aviation-related listed companies such as:
Furthermore, the aviation sector will see continued support via the Jobs Support Scheme and will receive additional support and extended cost relief of S$870 million.
The funding for the sector will come under the S$11 billion COVID-19 Resilience Package.
Becoming a Car-Lite Society
Minister Heng said that the COVID-19 pandemic has given Singapore an opportunity to change work and travel habits as remote working arrangements become more common.
He added: "We must lock in these behavioural shifts. A car-lite society will continue to be our main goal. Public transport is, after all, the cleanest and most energy efficient mode of transport."
The Singapore government will be spending over S$60 billion within this decade to expand and renew our rail.
The minister said: "Overall, these measures will work towards reshaping our transport footprint, towards cleaner transport."
Potential beneficiaries of increasing public transport usage include ComfortDelGro Corporation Ltd (SGX: C52) and its listed subsidiary, SBS Transit Ltd (SGX: S61). SBS Transit operates buses and rail lines in Singapore.
Adoption of Electric Vehicles
Mr Heng described electric vehicles as the "most promising" clean energy vehicle technology today.
To further encourage the early adoption of electric vehicles (EVs), the government is setting aside S$30 million over the next five years for EV-related initiatives.
The minister added that Singapore will aim to deploy 60,000 charging points at public car parks and private premises by 2030.
One Singapore-listed company that could benefit from electric cars' proliferation is ComfortDelGro and its listed subsidiary, VICOM Limited (SGX: WJP). VICOM has capabilities to carry out inspections on full electric cars and plug-in hybrid cars.
Other beneficiaries are likely to be DBS Group Holdings (SGX: D05) and Oversea-Chinese Banking Corporation (SGX: O39) (OCBC).
DBS is launching Singapore's first green car loan (called DBS Green Car Loan) to encourage car owners here to reduce their carbon footprint.
The loan charges a 1.68% per annum fixed flat rate interest, currently the industry's lowest, to all customers purchasing new and used electric and hybrid vehicles.
DBS is also Tesla Inc's (NASDAQ: TSLA) preferred financing partner in Singapore.
OCBC, meanwhile, has partnered Charge+ — a provider of EV charging infrastructure — to accelerate the 'greening' of Singapore's land transport sector.
On top of encouraging its property developer and property owner customers to install Charge+ charging points at their premises, OCBC will implement digital payment solutions for the charging points and look into financing the infrastructure.
Help for Singapore Households
Minister Heng announced a S$900 million Household Support Package for Singaporeans.
Under this package, households will receive GST Vouchers, Service & Conservancy Charges (S&CC) rebates, Community Development Council (CDC) vouchers, and so on.
The S$100 CDC vouchers can be used at participating heartland shops and hawker centres, in order for Singaporeans to support heartland businesses.
Details are not out yet on where exactly the vouchers can be used. However, Koufu Group Ltd (SGX: VL6) and Kimly Ltd (SGX: 1D0), which are large operators and managers of food courts and coffee shops in Singapore, could benefit from this initiative.
Close Collaboration in ASEAN
Minister Heng reiterated that Singapore will continue collaborating with its ASEAN counterparts.
He said: "We will continue to work closely with our ASEAN members, to enhance digital connectivity and cyber security, and to get ready for the fourth Industrial Revolution, building on initiatives such as the ASEAN Smart Cities Network."
One of the government's goals is to build up a cluster of industries around the electronics, medical technology, food manufacturing and processing sectors.
These industries are seeing a rising demand among ASEAN nations.
Minister Heng pointed out Sembcorp Industries Limited (SGX: U96) as it jointly invested with Indonesia's PT Jababeka to build up activities in certain sectors.
Olam International Ltd (SGX: O32) was also mentioned by the minister as it worked with BCG Digital Ventures, a venture studio, to build Jiva, a farmer services platform.
The platform helps farmers in developing countries increase crop yield, access credit, connect directly with buyers, and increase farmers' incomes.
Overall, blue-chip companies that have businesses in ASEAN could benefit from closer collaboration in the region.
These include Singapore's three listed banks — DBS, OCBC and United Overseas Bank (SGX: U11) — Keppel Corporation Limited (SGX: BN4), and Sembcorp Industries.
Going Financially Green
On the theme of sustainability, Singapore will be issuing green bonds on select public infrastructure projects (up to S$19 billion of public sector green projects have already been identified).
Minister Heng explained that the issuance of green bonds by the government will deepen market liquidity for green bonds, attract green issuers, capital, and investors, and anchor Singapore as a green finance hub.
The issuance will serve as a reference for the Singapore dollar corporate green bond market.
He added: "As an international financial centre, Singapore can catalyse the flow of capital towards sustainable development, not just in Singapore, but in Asia."
These listed companies in the finance industry could ultimately benefit as Singapore establishes itself as a green finance hub:
Borrowing for Future Needs
The Singapore government also plans to issue new bonds to finance major and long-term infrastructure projects such as new rail lines and infrastructure to protect against rising sea levels.
These projects are crucial to Singapore's long-term development and sustainability.
The new government bonds will come under a proposed Significant Infrastructure Government Loan Act (SINGA).
Minister Heng said the government will keep to a S$90 billion limit for borrowing under SINGA as a safeguard. The amount is based on a pipeline of major, long-term infrastructure projects over the next 15 years.
Potential knock-on effects from the bond issuance include further development of the financial industry in Singapore.
Hopefully, in the process of learning about the new government bonds, Singaporeans will become more exposed to other investment vehicles available, such as stocks, real estate investment trusts (REITs), and exchange-traded funds (ETFs), and robo-advisors.
Emerging Stronger From the Pandemic
Budget 2021's aim is for our country to bounce back strongly as one from the invisible virus that has battered us.
From the COVID-19 Resilience Package to help us ride through the pandemic to the unique plans to fund complex projects, Singapore is well-positioned to take on her future challenges.
If investors would like to ride on Singapore's growth in a simplified manner, they could look into investing in ETFs that track the Straits Times Index (STI) instead. The Singapore-listed banks mentioned earlier make up around 40% of the index.
There are two ETFs tracking the STI: the SPDR STI ETF (SGX: ES3) and the Nikko AM STI ETF (SGX: G3B).
However, before investing in any of the companies listed above, do study their past financial performance and balance sheet strength.
Some of the investments may take many years to play out, so it's important to know exactly what you are investing in.
Have Burning Questions Surrounding The Stock Market?
You can participate in the lively discussion regarding stocks here at Seedly and get your questions answered right away!
Disclaimer: The information provided by Seedly serves as an educational piece and is not intended to be personalised investment advice. ​Readers should always do their own due diligence and consider their financial goals before investing in any stock. The writer owns shares in SATS, Singapore Exchange and SPDR STI ETF.  
About Sudhan P
It isn't fair competition when only one company in the world makes Monopoly. But I love investing in monopolies. Before joining the Seedly hood, I had the chance to co-author a Singapore-themed investment book – "Invest Lah! The Average Joe's Guide To Investing" – and work at The Motley Fool Singapore as an
analyst
.
You can contribute your thoughts like Sudhan P
here.