Singapore Exchange's Latest Quarter Earnings: Record Net Profit In Over 10 Years
Singapore's only stock exchange, Singapore Exchange Limited (SGX: S68), put its naysayers to shame when it posted strong revenue and net profit growth in its first quarter of 2020 financial year (1Q FY2020).
Market watchers have mostly commented previously that Singapore Exchange (SGX) has shown lack of growth, but it more than grew in the latest quarter.
Let's find out more.
---
TL;DR: Strong Growth In All Business Segments
Revenue rose 19% year-on-year to S$248 million with growth in all business segments;

Net profit improved 25% to S$114 milion;
Dividend per share at 7.50 Singapore cents, same as last year (in line with dividend policy).
---
Show Me The Moolah
SGX's 1Q FY2020 revenue climbed to S$247.6 million, up 18.5% from S$208.9 million one year ago.
All of SGX's three business segments — Fixed Income, Currencies and Commodities; Equities; and Data, Connectivity and Indices — saw higher revenue.
Source: SGX earnings presentation
Operating expenses increased by just 4.5%, giving a 26.7% rise in operating profit to S$134.7 million.
Correspondingly, net profit climbed 25.4% to S$114.2 million, up from S$91.1 million last year. The latest quarterly net profit was the highest in more than a decade.
SGX's 1Q FY2020 net profit margin stood at 45% while its return on equity (ROE) was 40%. They marked an improvement from the figures of 43% and 39%, respectively, last year.
The net profit margin shows how much profit a company makes with every dollar of revenue while the ROE reveals how efficient management is in turning every dollar of shareholders' equity into profit.
The stock exchange's balance sheet is still strong.
As of 30 September 2019, its cash and cash equivalents stood at S$786.5 million with zero borrowings. A year ago, SGX had S$840.4 million in cash and no debt.
SGX's free cash flow for the latest quarter grew by a healthy clip of 24.3% to S$109.9 million. Free cash flow is money that the exchange can use to pay out dividends to shareholders, buy back shares, make acquisitions, and reinvest into its business.
Overall, SGX is firing on all cylinders.
Ka-Ching!
Since the start of FY2019, SGX revised its dividend policy, as mentioned in an earlier earnings release (emphases are mine):
"From FY2019, SGX will revise its dividend policy from one based on a percentage of net profit, to one based on an absolute amount.

The new policy aims to pay a sustainable and growing dividend over time, consistent with the company's long-term growth prospects. This will provide flexibility for SGX to balance its dividend payments with the need to retain earnings to support growth.

SGX will pay a higher dividend of 7.5 cents per share per quarter, starting from the first quarter of FY2019."
As promised, SGX declared an interim dividend per share of 7.5 Singapore cents in 1Q FY2020, same as last year.
What Does The CEO Say?
Loh Boon Chye, SGX's chief executive, summarised his company's performance in the reporting quarter, saying:
"We had a strong start to FY2020, with robust performance across all key financial metrics and the highest quarterly net profit in more than 10 years. This is our first set of results following our re-organisation to capitalise on our strengths as an international multi-asset exchange.

The growth across our three business segments is largely due to our broad-based efforts in expanding our global client base and ensuring we meet our clients' risk management and capital efficiency needs. Since we embarked on our strategic priorities in FY2018, a quarter of our clients have increased the number of asset classes that they trade with SGX. Over the same period, we saw overnight trading grow from 10% of our total derivatives volumes, to 18% this quarter."
SGX recently announced the establishment of an S$1.5 billion multicurrency debt issuance programme, which will provide the exchange "with the flexibility to capitalise on investment opportunities when they arise and to allow us to actively manage our balance sheet."
With avenues to grow both organically and inorganically (through acquisitions), who says SGX's growth story is behind it?
Want More In-Depth Analysis And Discussion?
Why not check out Seedly's QnA and participate in the lively discussion surrounding stocks like Singapore Exchange and many more!
Stock Discussion on Singapore Exchange
The information provided by Seedly serves as an educational piece and is not intended to be personalised investment advice. ​Readers should always do their own due diligence and consider their financial goals before investing in any stock.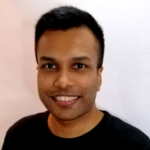 About Sudhan P
It isn't fair competition when only one company in the world makes Monopoly. But I love investing in monopolies. Before joining the Seedly hood, I had the chance to co-author a Singapore-themed investment book – "Invest Lah! The Average Joe's Guide To Investing" – and work at The Motley Fool Singapore as an
analyst
.
You can contribute your thoughts like Sudhan P
here.