PSA: Singapore to Exit Circuit Breaker Progressively in Phases (September 2020 Update)
September 2020 Update: Increase of Wedding & Cinema Caps and Updated Guidelines to Allow More Employees to Return to Work
Enable More Employees to Return to Work
From 28 September 2020, the updated Requirements for Safe Management Measures (SMM) at the Workplace will take effect to allow more employees to return to work.
While WFH will still remain as the default.
Employees may return to their workplaces provided employers can ensure:
Employees continue to WFH for at least half their working hours
No more than half of the employees are at the workplace at any point in time
To minimise crowding and possible congregation at common spaces, especially on public transport, employers are recommended to:
Implement flexible workplace hours to allow employees to travel outside of peak periods
Stagger reporting times so that half of all employees start work at or after 10am (outside of peak periods)
Business-Oriented Work Events May Resume
Work-related events within the workplace premises that are business-oriented will be allowed to resume.
For up to 50 persons with strict adherence to SMM requirements.
FYI: events which encourage social gatherings such as parties, celebrations, team bonding activities, dinner-and-dance, and gala dinners cannot be organised
Resumption of work-related events at external venues will be considered at a later date.
Up to 100 Persons Permitted for Worship Services
From 3 October 2020, all religious organisations will be allowed to conduct congregational and worship services for up to 100 persons.
Provided safe distancing measures are in place.
Up to 100 Attendees for Marriage Solemnisation and Wedding Receptions
From 3 October 2020, wedding receptions will be expanded to allow up to 100 unique attendees (including the wedding couple, excluding vendors and service providers) in total.
Participants can be split into multiple zones of up to 50 persons each.
Or split by staggered timings.
From November 2020, wedding receptions will also be allowed to take place at HDB common areas.
Such as void decks and Multi-Purpose Halls.
More details to follow.
Cinemas Allowed to Increase Capacity to 50% of Original Operating Capacity
From 1 October 2020, large cinema halls (with more than 300 seats) will be allowed to have up to three zones of up to 50 patrons each.
Other cinema halls can increase capacity to 50% of original operating capacity.
Provided safe management measures can be adhered to.
Children Above 6 Years Old Need to Wear Masks
The legal cut-off age for children to wear masks will be adjusted from the current 2 years old and above to 6 years old and above.
This is after WHO and UNICEF have issued a guidance that young children below 6 years old may not have the coordination necessary to properly wear masks.
All young children are still strongly encouraged to use a mask or face shield, especially in group settings.
---
Exiting Circuit Breaker: Phase 2 Starts from 19 June 2020
3 Phases of Re-Opening
To successfully exit the entire Circuit Breaker, there are a total of 3 phases which Singaporeans will need to go through.
Phase 1 (Safe Re-Opening) has lasted for at least four weeks.
We're currently in Phase 2 (Safe Transition).
As of 23 September 2020, the number of COVID-19 cases in the community has remained low.
And we're slowly charting a path towards Phase 3 (Safe Nation) as safe distancing rules are eased and more activities are allowed to resume progressively.
---
Phase 1 of Exiting Circuit Breaker
Phase 1 commenced on 1 June 2020.
Including the essential businesses which are already operating, here are some of the activities which have resumed progressively:
Hairdressers and barbers can provide services beyond just a haircut
Home-based businesses will resume, but only delivery or collection is allowed
Motor vehicle servicing to resume
Aircon servicing to resume
Printing services to resume
Basic pet services to resume
School bookshops and shops selling school uniforms can resume
You can also visit your parents and grandparents, but limit to one per day.
Dropping off children at parents' or grandparents' place is allowed too.
If you are looking to get married, marriage solemnisation are allowed, involving only up to 10 persons for those taking place at home, the Registry of Marriages (ROM), or Registry of Muslim Marriages (ROMM).
For other venues, there is a limit of 20 people (not inclusive of the solemiser) or the safe capacity of the venue, whatever is lower.
Pre-schools will gradually reopen from 2 June 2020 onwards, but here are some of the conditions:
Children from kindergarten levels will resume school first
This is then followed by nursery levels and finally, infant care or playground
Primary schools and secondary schools will resume, with the following restrictions:
Graduating cohorts in primary or secondary schools will return to school on weekdays
Other cohorts will rotate weekly
Junior Colleges and Millennia Institute will also resume, but operating at a 50% student capacity at any one time.
When it comes to healthcare services, here are the services which will resume:
Specialist outpatient services
Medical procedures
Allied health services
Community-based services
Chronic disease management
Preventive health services, such as flu vaccinations
Senior activities will slowly resume so that the older folks can expect some level of activity.
Community-based centre services for Singaporeans with disabilities will gradually resume their services.
---
Phase 2 of Exiting Circuit Breaker
Phase 2 commenced on 19 June 2020.
While it involved the resumption of most activities, activities are still subjected to safe distancing principles.
Here's what you can do during Phase 2:
Small-group social gatherings of up to any five persons. Gatherings need to be within homes and households.
Retail businesses may re-open their outlets
Dining in will be allowed should the following criteria be met:
Up to five persons allowed to sit together
Tables must be space one metre apart.
For dining outlets with liquor sales, sales and consumption need to be ceased by 10.30pm.
Live music, television and video screenings are still not allowed in all Food and beverage (F&B) outlets
When it comes to classes:
Tuition and other private enrichment classes can resume (except singing or voice training classes)
On top of that:
Personal health, wellness and home-based services will resume
Registered clubs and societies will be allowed at their registered premises.
Eldercare service and health screenings will resume
Aesthetic services to resume
Visitations at residential facilities for the elderly will be allowed
When it comes to playgrounds, beaches, lawns and fields, stadium, swimming complexes, hard courts, gyms, fitness studios, bowling centres and function rooms, they will all be open.
All ActiveSG indoor sports will be closed until further notice after it was discovered that a COVID-19 patient had played badminton in a large group.
Malls and large standalone retail outlets will resume but there will be a limit to the capacity.
Operators are required to ensure that crowds and long queues are prevented.
Singapore Pools Reopen in Phase 2: Lottery Draws And Outlet Operations Resume From 22 Jun 2020
From 29 June 2020, Singapore Pools has been offering the following services:
Products
Where to Buy
Branches and authorised retail outlets
Singapore Pools' Livewire venues and Off-course Betting Centres
Website and mobile app
Phone betting
TOTO
Open
Remains closed
Open
Open
4D
Singapore Sweep
Will resume on 5 Aug 2020
Sports
Open
Horse Racing
You can now bet on 4D, TOTO, Sports and Horse Racing.
Via the 240 reopened Singapore Pools branches and authorised retail outlets, website and mobile app or over the phone.
However, Singapore Sweep only restarted on 5 August 2020 with the August draw.
Livewire, racecourse, and betting centres will still remain closed.
More information can be found on the Singapore Pools' website.
More Attractions Re-Open in Phase 2: Casinos, Museums, Public Libraries, Wildlife Parks and Other Attractions to Reopen in July 2020
The Singapore Tourism Board (STB) announced that the above-mentioned attractions will be allowed to reopen in July 2020.
However, STB also stated that:
"Most attractions will be restricted to 25% of their operating capacity "for a start".
Attractions and tour operators must follow this rule and apply other safe management measures that are "tailored to reduce the COVID-19 transmission risks of each attraction or tour."
For most of these attractions, you will have to book your timed-entry tickets in advance online.
1 July 2020 Reopening(s)
Marina Bay Sands
Marina Bay Sands (MBS) Casino — only open to existing members and those who have paid the annual levy
Sands SkyPark and Observation Deck at MBS
Flower Dome at Gardens by the Bay — Only open to Friends of the Gardens members from 1 Jul, the rest of the public will have to wait until 11 Jul
Resorts World Sentosa
RWS Casino — only open to existing members and those who have paid the annual levy
Madame Tussauds
Universal Studios
Libraries and Museums
All NLB Public Libraries
ArtScience Museum — only open to Sands Rewards members who have pre-purchased tickets to the museum
National Museum of Singapore
National Gallery Singapore
Asian Civilisations Museum
Recreation
Bounce Singapore
Zero Latency Singapore
3 Jul 2020 Reopening(s)
Heritage Centres
Indian Heritage Centre
Malay Heritage Centre
Sun Yat Sen Nanyang Memorial Hall
4 Jul 2020 Reopening(s)
Wildlife Parks
6 Jul 2020 Reopening(s)
Wildlife Parks
Singapore Zoo
River Safari
Jurong Bird Park
23 Jul 2020 Reopening(s)
Phase 3 of Exiting Circuit Breaker
To enter phase 3, Singapore needs to be super confident that we can deal with COVID-19.
Only then will social and economic activities such as events can resume.
---
In short, everyone stays safe, do our part as a nation and we can get through this together!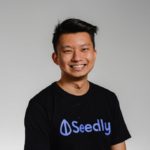 About Ming Feng
A stint in
Bloomberg
gifted me with a beer belly, which only grew larger when I moved on to become a Professional Trader. Now I turn caffeine into digestible finance-related content.
You can contribute your thoughts like Ming Feng
here.