Seedly Personal Finance Festival 2021: Take Control of Your Personal Finances in One Day
Seedly Personal Finance Festival 2020 didn't happen last year because of COVID-19.
But things are a little better now.
So we're back again with…
Only this year, we're doing it online.
And it's going to be THREE times bigger with more speakers, booths, and lucky draws throughout the day!
Important Deets About Seedly Personal Finance Event 2021
**Enjoy 50% off tickets on 1 March 2021 ONLY**
Where?
PFF 2021 will be an online event
When?
10 April 2021, Saturday
What time?
10am to 5pm
The first 2,000 ticket sign-ups will receive a limited edition goodie bag worth $55!
---
TL;DR: Get Your 2021 On Track For The Price Of One Nasi Lemak
If you want to get your personal finances sorted out in ONE DAY.
Then Seedly Personal Finance Festival 2021 is THE personal finance event of the year that you don't want to miss!
Since it's happening online, you can attend it from the comfort of your own home.
So, no excuses!
There will be multiple stages to attend such as:
Growth Stage (Stage A): to learn how to invest smarter and better
Life Stage (Stage B): to learn how to breeze through any major milestones in life
Workshops: to learn how to handle various aspects of your personal finances from the best
where you can get access to simple & actionable content on topics like:
Investments

Property

Insurance

Career

Cryptocurrency

CPF

Robo-advisors

Savings and credit card strategies

and more…
All of these are specially curated and presented by more than 40 international experts, industry titans, and leaders from the personal finance space.
Think Seedly, ARK Invest, 99.co, The Woke Salaryman, Franklin Templeton, 1M65, The MileLion, SG BudgetBabe, Providend, Dr Wealth, The Fifth Person, ProButterfly, Engage & Grow, DollarsAndSense, StashAway, EndowUs, Syfe and many more!
The best part?
Tickets to this online event will only cost you the price of one nasi lemak.
That's right.
On Monday, 1 March 2021 only, enjoy 50% OFF Seedly Personal Finance Festival 2021 online tickets:
All Access Pass at $5 (usual price $10)
#dontsaybojio
---
What Can I Expect From Seedly Personal Finance Festival 2021?
If you want to get the basics of personal finance sorted out.
Or if you want to learn more in-depth knowledge about investments, property, insurance, and all things related to your personal finances…
Then Seedly Personal Finance Festival 2021 is THE personal finance event of the year that you don't want to miss!
All you need is one day, to take control of your personal finances!
.
.
.
This online event will feature multiple stages with more than 40 international experts, industry titans, and leaders from the personal finance space.
And more importantly, there will be no selling AND no product-pushing.
Just actionable knowledge to take your personal finances to the next level.
Here's what to expect.
From investment themes (e.g. disruptive innovation) to market outlooks on China, the US, and Singapore.
To robo-advisors and cryptocurrency.
And even how to use financial leverage to attain early retirement.
The Growth Stage will provide you with ALL of the necessary knowledge you need in order to make smart AND informed investment decisions in the post-COVID-19 pandemic world and beyond.
Presented to you via keynotes and panel discussions featuring notable speakers like:
Catherine D. Wood, Founder & CEO, ARK Invest
Jamus Lim, International Economist and Associate Professor of Economics, ESSEC Asia-Pacific
Dora Seow, Country Head, Franklin Templeton
Darius Foo, Head of Intermediary Business Development, Nikko Asset Management
Samuel Rhee, Founding Partner, Chairman & CIO, Endowus
Liu Tianwei, CEO & Co-founder, Xfers
and many more…
The Life Stage is where we will walk you through various stages in your life and show you how you can make smarter personal finance decisions.
Expect keynotes and panel discussions on:
Maximising your CPF
Miles hacking with credit cards
Charting your career direction
Property 101 and how to upgrade & refinance
Insurance
Family planning
It's everything you'll need to know in order to take on the vicissitudes of life, and breeze through every major milestone to come.
You'll be in the good hands of:
Timothy Ho, Co-Founder & Managing Editor, DollarsAndSense
Goh Wei Choon & He Ruiming, Co-Founders, The Woke Salaryman
Dawn, Editor, SG BudgetBabe
Christopher Tan, CEO, Providend
Loo Cheng Chuan, Founder, 1M65
Terence Ang, Content Editor, 99.co
and of course… many, many more.
There are also plenty of Workshops where you can learn how to:
Create a great LinkedIn profile
Found your own startup
Switch to the best savings account, SIM-only mobile plan, or electricity retailer
Analyse a stock
Construct your own portfolio tracker
Use tools to help you plan your property costs and savings
Plan a cost-effective wedding
Meditate for better mental health
Use feng shui to optimise your finances and your life
And many more…
All conducted by various personalities, experts, and gurus of their respective knowledge and expertise:
Jeraldine Phneah, Blogger, jeraldinephneah.com

Jean Reiki, Former Float Guide & Soundscape Meditation Facilitator, Palm Ave Float Club

Evan Koh, PhD, Founder, StocksCafe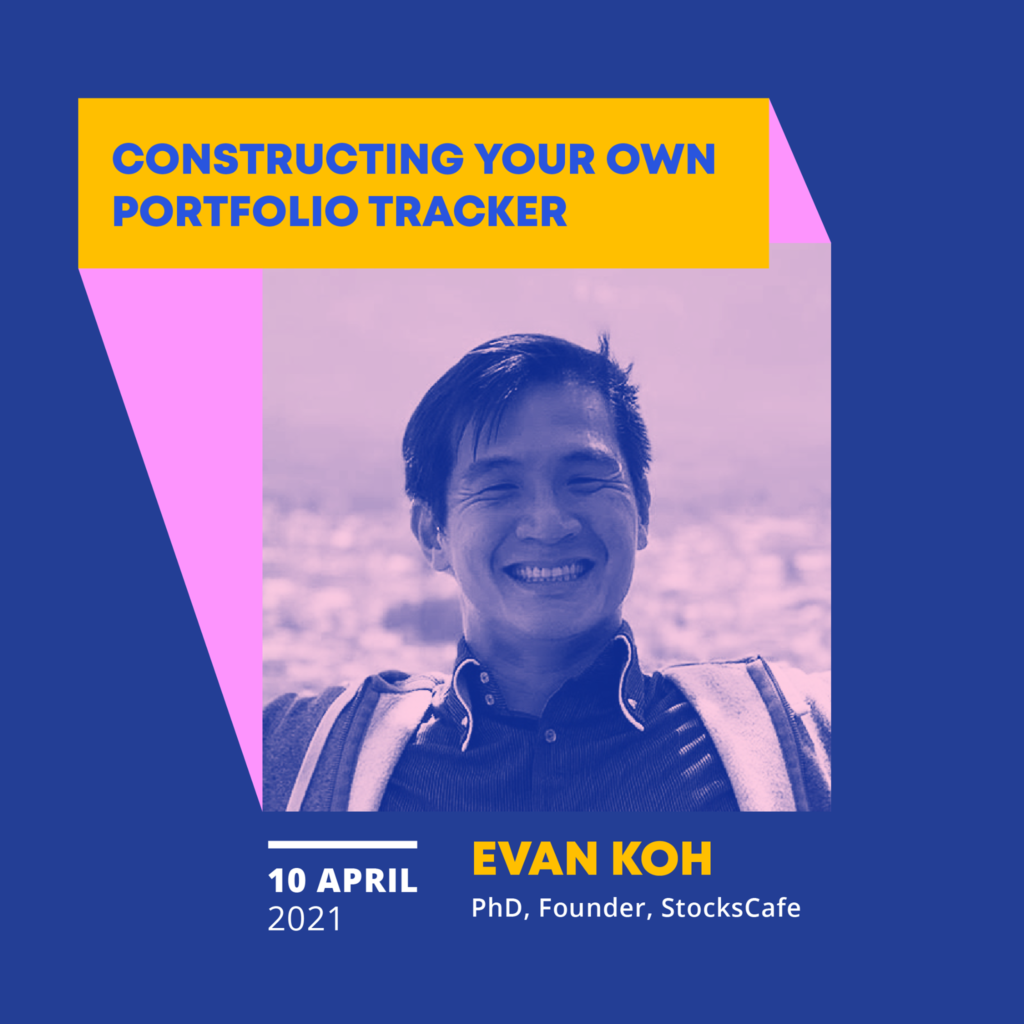 Peh Fen Ning, Market Research Specialist, 99.co
Marcus Tan, Co-Founder, Carousell
Henry Chan, CEO & Co-Founder, ShopBack
Melissa Lou, Co-Founder & CEO, Delegate
Master Alvin, MZ玄 Fengshui Mastery
---
Stand A Chance to Win A Staycation!
There're even lucky draws where you can stand a chance to win $3,200 worth of prizes and staycations from 6 luxury hotels!
Sort out your personal finances in one day for the price of one nasi lemak…
And get a chance to relax at a swanky hotel like Capella, Marina Bay Sands, or Andaz for free?
Fuyoh… sounds like a fiscally responsible decision.
So… what're you waiting for?
About Kenneth Fong
I threw all of my money into the longkang once... because I wanted to see my
cash flow
.
You can contribute your thoughts like Kenneth Fong
here.