Could Singapore-Listed Luxury Watch Retailers See a Surprise Sales Bounce?
Who knew lockdowns could help boost sales of luxury goods?
In China, shoppers flocked to the stores of atas brands after they re-opened post-lockdown.
For instance, Hermes' flagship store in Guangzhou made at least US$2.7 million in sales on a single day when it resumed operations in April, believed to be a record for a boutique in the country.
Chinese shoppers have also gone to social media sites such as Weibo and Xiao Hong Shu to show others their latest coup.
There was someone who spent RMB 1 million (S$201,291) on a black crocodile Birkin 30, clothes and shoes! The cost of a 3-room BTO flat in Tengah!
The sudden sales surge created a new retail term for the post-lockdown rebound: "revenge spending".
The idea is that consumers who were shopping-starved during their quarantine are spending more to make up for it.
Whatever the case may be, some luxury brands are benefitting from the lockdowns.
Luxury Timepieces 
If revenge spending on luxury goods is indeed a thing in Singapore as well, two listed companies related to this industry could benefit.
The two firms are luxury watch retailers The Hour Glass Ltd (SGX: AGS) and Cortina Holdings Limited (SGX: C41).
The Hour Glass opened its first boutique in 1979 in Singapore. On top of having a presence in our country, it has outlets in countries such as Malaysia, Australia, Thailand, Japan and Hong Kong.
On the other hand, Cortina started operations in 1972 and has a presence in Singapore, Malaysia, Thailand, Indonesia, Hong Kong, and Taiwan.
Both The Hour Glass and Cortina have posted their financial results for their financial years ended 31 March 2020 (FY2020). Below's a summary of the companies' FY2020 financial highlights:
| | The Hour Glass | Cortina |
| --- | --- | --- |
| Revenue Growth Year-on-Year | 4% | 11% |
| Net Profit Growth Year-on-Year | 8% | 36% |
| Free Cash Flow Growth Year-on-Year | 98% | 5% |
| Net Cash Position (as of 31 March 2020) | S$118.7 million | S$108.3 million |
As we can see, both companies posted growth in revenue, net profit and free cash flow.
However, one thing to note is that FY2020 didn't take into account the circuit breaker period from April to June, which could have affected sales due to the closing of retail stores.
The Hour Glass' chairman Henry Tay said in his firm's FY2020 annual report that "the prolonged lockdown, enhanced social distancing and uncertainty in the world have paralysed local shoppers from committing to hard luxury spending".
He added that he has never "experienced, nor imagined anything like this would occur in my lifetime, and you all know I have been around for a long time".
But things have improved since then.
In its FY2020 annual general meeting (AGM), The Hour Glass updated that domestic consumers in its markets have stepped up their spending.
Michael Tay, The Hour Glass' managing director, shared his observations on why this is so.
The company "catered to a segment of the market that was fairly resilient to the "Covid shock"" and "across all socio-economic demographics, The Hour Glass' clients were spending and the more aspirational they were, the more they were spending over that period".
Also, since people can't travel overseas, they could also have diverted money that they would have spent on overseas holidays to luxury timepieces.
What The Hour Glass said gels with the news about revenge spending.
As for Cortina, it said the following in its FY2020 AGM:
"For FY2020, the Covid-19 virus affected only part of the last month of the year and therefore the impact was not significant. As the virus worsened into a pandemic, movement restrictions, be it local or cross-border, have impacted adversely most businesses and industries, and Cortina is no exception. As the pandemic continues to evolve, it is becoming increasingly difficult to predict the magnitude of the impact on the Group's operations as the tenure and severity of the virus is still uncertain."
However, it didn't give details about any post-circuit breaker sales recovery, unlike The Hour Glass.
Not at "Luxury Prices"
If sales have indeed picked up of late for both the luxury watch retailers, it could be worth looking into them for our stock portfolio.
Compared to its historical average, The Hour Glass seems to be offering better value compared to Cortina.
| | The Hour Glass | Cortina |
| --- | --- | --- |
| P/E Ratio | 6.4x | 7.9x |
| 5-Year Average P/E Ratio | 8.5x | 7.1x |
| P/B Ratio | 0.8x | 1.3x |
| 5-Year Average P/B Ratio | 1.0x | 0.9x |
| Dividend Yield | 2.9% | 3.2% |
| Share Price | S$0.69 | S$1.88 |
| Market Capitalisation | S$486.5 million | S$311.3 million |
At The Hour Glass' current share price of S$0.69, it has a P/E ratio of 6.4x versus a five-year average of 8.5x.
Its P/B ratio stands at 0.8x and it has a dividend yield of 2.9%.
With a rock-solid balance sheet, strong cash-generating abilities, respectable growth, and decent earnings multiple and dividend yield, The Hour Glass is worth researching further.
Want to Discuss Further?
Why not check out the SeedlyCommunity and participate in the discussion surrounding stocks like The Hour Glass, Cortina, and many more! 
Disclaimer: The information provided by Seedly serves as an educational piece and is not intended to be personalised investment advice. ​Readers should always do their own due diligence and consider their financial goals before investing in any stock.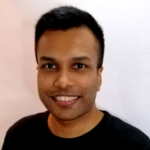 About Sudhan P
It isn't fair competition when only one company in the world makes Monopoly. But I love investing in monopolies. Before joining the Seedly hood, I had the chance to co-author a Singapore-themed investment book – "Invest Lah! The Average Joe's Guide To Investing" – and work at The Motley Fool Singapore as an
analyst
.
You can contribute your thoughts like Sudhan P
here.