5 Things I Learned From The 2019 Singapore Post AGM
When I lasted attended Singapore Post's (SGX: S08) annual general meeting in 2018, the management was touting the success of their turnaround plan for the company's e-commerce segment, where losses had halved from $33.8 million the previous year to $16.7 million.
The turnaround looked to be on track, so it came as a surprise when SingPost announced the sale of its two U.S. e-commerce business – Jagged Peak and Trade Global – in April this year.
The announcement of the sale caught me off guard as I remembered that the management was rather optimistic at the 2018 AGM about turning around the e-commerce segment where it was reported that Trade Global's Q4 revenue had grown at 19%.
I decided to attend the AGM this year to find out more about the management's change of heart.
Here are five things learned from the 2019 Singapore Post AGM.
Disclaimer: This is not a sponsored post. Opinions expressed in the article should not be taken as investment advice. Please do your own due diligence.
---
E-commerce Segment Losses
E-commerce segment losses widened to S$51.9 million in FY2019 despite the time and resources the management invested in the turnaround plan.
The board conducted an in-depth strategic review and decided to exit the e-commerce industry.
The sale is still in process and will be announced once finalised.
Chairman Simon Israel cautioned that shareholders should have realistic expectations about the sale as SingPost is exiting a very challenging business.
Market Share
SingPost increased its local market share in the parcel business from 35% to 45% in FY2019.
The second and third largest players are Qexpress and Ninja Van respectively.
The management pointed out that Qexpress only services its own Qoo10 customers, and the 'real' competitor is Ninja Van.
Ninja Van successfully filled a gap in the market when it was founded a few years ago during the initial boom in e-commerce deliveries.
Over the past year, SingPost executed a clear strategy to grow its parcel business which allowed the company to win market share from Ninja Van.
Expiring Land Leases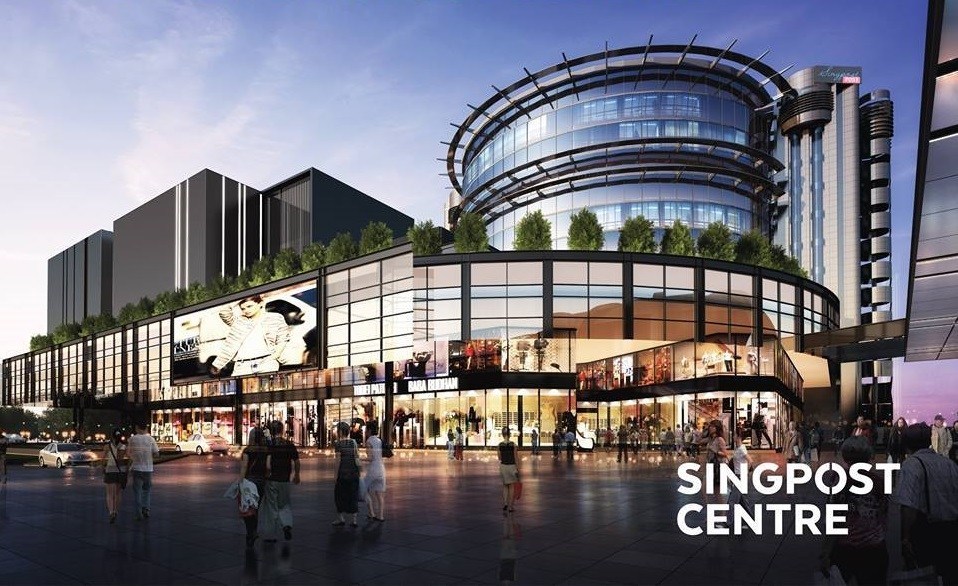 A shareholder was concerned about the expiring land leases for some of the properties that SingPost owns.
The management said that it has engaged with the relevant authorities for an extension of these leases. However, they will not entertain discussions until the leases fall below a certain number of years.
The management doesn't see any impact arising from this issue and are positive on a possible lease extension.
They added that SingPost may explore renting instead of owning properties as the rental model is more scalable for its business.
SingPost's Potential Capital Expenditure (CAPEX)
A shareholder asked about SingPost's possible capital expenditure moving forward.
The management replied that they expect a capex of S$50-60 million annually, which is around 3-5% of total revenue.
Dividend Payout
Dividend payout will be maintained at 60-80% of underlying profit.
The chairman reiterated that the company's dividend policy will remain unchanged since it was revised three years ago when the dividend payout was deemed unsustainable.
SingPost's investor base tends to be yield-focused, but the company needs to reinvest its profit to grow its business.
The latest annual dividend per share of 3.5 cents works out to 79% of underlying profit. However, do note that underlying profit has been declining, from $160.2 million in FY2015 to $100.1 million in FY2019.
If this trend continues, we can expect the dividend to reduce further in the near future.
Want More In-Depth Analysis And Discussion?
Why not check out Seedly's QnA and participate in the lively discussion surrounding stocks like (SGX: S08) and many more!
---
Seedly Contributor: The Fifth Person
For our Stocks Analysis, the Seedly team worked closely with The Fifth Person, who is an expert in the field to curate unbiased, non-sponsored content to add value back to our readers.
The Fifth Person believes in spreading a message – that sound investment knowledge, financial literacy and intelligent money habits can help millions of people around the world achieve financial security, freedom, and lead better lives for themselves and their loved ones.
Their company and the knowledge shared was born from that vision and they hope to foster smarter, more profitable investment decisions for people and the world at large.
If you have any questions on the mentioned stocks, feel free to discuss them with the Seedly Community here.
Read other articles by The Fifth Person:
SHOW US SOME LOVE! If you like what you've read, join us on our personal finance journey on Facebook and Telegram!