Your 60-Second Guide To Singapore Press Holdings (SPH) Shares
In this new series, we will feature one Singapore-listed company each time. It serves as a quick guide to everything you should know about it in 60 seconds. 
Let's kickstart this series with Singapore Press Holdings Limited (SGX: T39), your friendly national newspaper publisher. 
What's SPH's Business About? 
Singapore Press Holdings Limited (SPH) is Asia's leading media organisation. 
Its main business is in the publishing of newspapers, magazines and books in both print and digital editions. Some of the papers published by SPH include The Straits Times, The Business Times, Lianhe Zaobao, Berita Harian, and Tamil Murasu. 
SPH also has a property arm that holds, manages, and develops properties. 
This segment includes a 70% stake in SPH REIT (SGX: SK6U). SPH REIT is a retail real estate investment trust that has interests in Paragon, The Clementi Mall, The Rail Mall, and an 85% stake in Figtree Grove (a shopping centre in Australia). 
Parked under this division is also The Seletar Mall and a portfolio of purpose-built student accommodation (PBSA) in the United Kingdom. 
The media giant also has other businesses such as online classifieds, radio stations, and outdoor media. Not many may know this, but SPH owns Singapore's largest private nursing home operator, Orange Valley, as well. 
Furthermore, SPH has a 20% stake in education company, MindChamps PreSchool Ltd (SGX: CNE) (as of 28 March 2019). 
SPH's Financial Highlights 
The following shows SPH's operating revenue and profit before tax margin for each business segment from 2014 to 2018:
Source: SPH FY2018 annual report
Overall, it can be seen that the media segment's revenue has been on a downtrend. SPH makes the most amount of money from print advertisements. With the proliferation of online advertising, this segment has been disrupted severely. The availability of free news from websites has not helped things either.
Its latest financial results, just released last week, have been weak as well. Revenue for the full year ended 31 August 2019 fell 2.4% year-on-year while net profit tumbled 23.4%. 
SPH's Dividend History
SPH's dividend has been on a downtrend as well over the years: 
Source: SPH investor relations website 
Total dividend (including special dividend) has fallen from S$0.21 per share in 2014 to S$0.13 per share in 2018. For 2019, dividend dipped further to S$0.12 per share. 
SPH's Major Risk To Take Note Of
The main risk with SPH is that of digital disruption, which has already hit its business as seen earlier.
SPH will be restructuring its media segment and has invested more money in the PBSA sector to further diversify its business. 
SPH's fortune hinges on it turning around its overall business successfully. If that doesn't happen, investor sentiments surrounding the company might be hit further.
SPH's Share Price And Valuation 
SPH's share price performance in the last five years has been ugly, having fallen 46% since October 2014. 
Source: Google Finance 
At the current share price of S$2.25, it has a price-to-earnings (PE) ratio of around 17 and a dividend yield of 5.3%.   
Want to discuss further?
Why not check out Seedly's QnA and participate in the discussion surrounding stocks like Singapore Press Holdings Limited and many more!
Stock Discussion on Singapore Press Holdings Limited
The information provided by Seedly serves as an educational piece and is not intended to be personalised investment advice. ​Readers should always do their own due diligence and consider their financial goals before investing in any stock.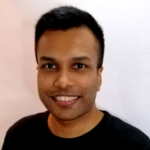 About Sudhan P
It isn't fair competition when only one company in the world makes Monopoly. But I love investing in monopolies. Before joining the Seedly hood, I had the chance to co-author a Singapore-themed investment book – "Invest Lah! The Average Joe's Guide To Investing" – and work at The Motley Fool Singapore as an
analyst
.
You can contribute your thoughts like Sudhan P
here.