3 Singapore REITs I'm Eyeing in 2020
In a recent report by The Business Times, it was reported that several brokerages are not that fond of Singapore real estate investment trusts (REITs) right now due to their strong run-up this year. 
For instance, UBS has described Singapore REITs as "rather pricey" in its 2020 outlook.
The news report said that Singapore REITs, as a sector, are going at around 1.15 times net asset value, close to the previous peak of 1.2 times in 2013. Generally, any figure above 1 is deemed expensive.
I feel that some Singapore REITs are overpriced indeed. Even though I like those REITs, I can't bring myself to buy them as I feel their valuations have run way ahead of their business fundamentals.
Going into 2020, here are three REITs that are on my watchlist. I'm looking to invest in them only if they come to a more palatable valuation. 
REIT #1: Keppel DC REIT (SGX: AJBU)
The first REIT on my watchlist is Keppel DC REIT, the first pure-play data centre REIT in Asia.
Its portfolio, as of 30 September 2019, had 17 data centres strategically located in primary data centre hubs such as Singapore, the Netherlands, Germany, and the United Kingdom.
I like Keppel DC REIT for its strong competitive advantages and growth drivers.
According to Keppel DC REIT's IPO prospectus, the data centre industry has high barriers to entry due to:
1) The need for substantial upfront costs and significant technical knowledge and expertise;
2) Customers preferring data centre providers with a proven track record; and
3) A lack of suitable sites for data centres.
As data centres are typically mission-critical, clients tend to be averse to physical relocations as they operate mission-critical IT processes in data centre facilities. Relocations tend to increase operational risks, including possible downtime and business disruptions.
Looking ahead, demand for Keppel DC REIT's data centres could come from growth in data creation and data storage needs, the proliferation of cloud computing, and higher compliance and regulatory requirements on data security.
At Keppel DC REIT's unit price of S$1.97, it has a PB ratio of 1.8 and a distribution yield of 3.9%.
REIT #2: Mapletree Commercial Trust (SGX: N2IU)
Mapletree Commercial Trust owns office and retail properties such as VivoCity, Mapletree Business City I, and PSA Building. VivoCity is the largest contributor to the REIT in terms of gross revenue.
From FY14/15 to FY18/19 (the REIT has a 31 March year-end), Mapletree Commercial Trust's gross revenue and distribution per unit (DPU) have climbed 57% and 14%, respectively.
| Year | DPU (cents) |
| --- | --- |
| FY14/15 | 8.00 |
| FY15/16 | 8.13 |
| FY16/17 | 8.62 |
| FY17/18 | 9.04 |
| FY18/19 | 9.14 |
In the coming years, the REIT could see higher revenue and DPU with the acquisition of Mapletree Business City (Phase 2) and spillover effects to VivoCity from the expansion of Resorts World Sentosa (RWS).
In October this year, Mapletree Commercial Trust received unitholder approval to acquire Mapletree Business City (Phase 2). Mapletree Commercial Trust said that the acquisition is expected to increase its net property income, DPU and net asset value per unit.
The RWS expansion, meanwhile, will begin in phases with new experiences opening every year from 2020 to around 2025, the year the expansion is expected to be completed.
At Mapletree Commercial Trust's unit price of S$2.28, it has a PB ratio of 1.3 and a distribution yield of 4.1%.
REIT #3: Parkway Life REIT (SGX: C2PU)
Parkway Life REIT is one of Asia's largest listed healthcare REITs. It has 50 properties in total in Singapore, Japan, and Malaysia. In Singapore, the REIT has ownership over Mount Elizabeth Hospital, Gleneagles Hospital, and Parkway East Hospital.
I like Parkway Life REIT for its resilient business and rental structure.
The Singapore hospitals contribute to the majority of Parkway Life REIT's gross revenue. Their rentals include a built-in rental escalation, based on the consumer price index (CPI), which is a measure of inflation. This feature ensures a 1% growth in minimum rental each year.
As for the Japan portfolio, most of the properties have an "up only" rental structure, meaning that rentals, well, can only go up. The properties in Malaysia contribute to an extremely small amount of gross revenue.
The resilient rental structure has led to a growing DPU for Parkway Life REIT.
From 2014 to 2018, the REIT's DPU (excluding one-off divestment gains) has climbed steadily from 11.52 Singapore cents to 12.87 Singapore cents, up 12% in all.
Year
DPU
(Singapore cents)
2014
11.52
2015
11.79
2016
12.12
2017
12.46
2018
12.87
At Parkway Life REIT's unit price of S$3.23, it has a PB ratio of 1.7 and a distribution yield of 3.8%.
Have Burning Questions Surrounding REITs?
Why not check out Seedly's QnA and participate in the lively discussion regarding the stock market!
Disclaimer: The information provided by Seedly serves as an educational piece and is not intended to be personalised investment advice. ​Readers should always do their own due diligence and consider their financial goals before investing in any stock.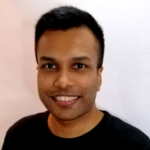 About Sudhan P
It isn't fair competition when only one company in the world makes Monopoly. But I love investing in monopolies. Before joining the Seedly hood, I had the chance to co-author a Singapore-themed investment book – "Invest Lah! The Average Joe's Guide To Investing" – and work at The Motley Fool Singapore as an
analyst
.
You can contribute your thoughts like Sudhan P
here.