Singapore REIT Investment Ideas: 3 REITs That Increased Their Distributions Recently
Real estate investment trusts (REITs) are well-known for their income-producing ability. 
One of the factors to look out for before investing in a REIT is increasing distribution per unit (DPU). DPU is the money that investors receive from investing in REITs. 
If a REIT's DPU manages to climb consistently year-on-year, it could mean that the REIT has a strong business. 
Here, let's look at three Singapore-listed REITs that raised their DPU for the latest quarter. 
---
TL;DR: 3 REITs With Higher DPU
Contributions from Funan and Westgate led to a 4% growth in CapitaLand Mall Trust's 2019 fourth-quarter DPU;
Mapletree Commercial Trust's latest third-quarter DPU climbed 5.6% due to higher contributions from almost all its assets; and
Parkway Life REIT's 2019 fourth-quarter DPU increased by 2%.
---
REIT #1: CapitaLand Mall Trust 
CapitaLand Mall Trust (SGX: C38U) is a shopping mall REIT that owns a total of 15 malls all over Singapore, including IMM Building, JCube, and Plaza Singapura. 
As of end-2018, CapitaLand Mall Trust was the largest shopping mall owner in Singapore, owning around 15% of malls greater than 100,000 square foot of net lettable area. The next biggest player, NTUC, only had 6% of the market share. 
Other listed Singapore REITs, such as Frasers Centrepoint Trust (SGX: J69U) and Mapletree Commercial Trust (SGX: N2IU), had a market share of 4.3% and 3.8%, respectively.
For CapitaLand Mall Trust's fourth quarter ended 31 December 2019, gross revenue climbed 12.7% to S$203.4 million. 
The retail REIT revealed that the higher gross revenue was due to the 1) acquisition of the remaining 70% interest in Westgate (on 1 November 2018); and 2) opening of Funan (on 28 June 2019) after a three-year redevelopment.
After deducting property expenses, net property income increased by 13.1% to S$140.7 million. 
With that, DPU for the 2019 fourth-quarter climbed to 3.11 Singapore cents, up 4.0% from 2.99 Singapore cents a year ago.
For the whole of 2019, CapitaLand Mall Trust's DPU grew 4.1% year-on-year to 11.97 Singapore cents. 
Over the longer run, from 2015 to 2019, CapitaLand Mall Trust's DPU grew by around 6% in all (or at an annualised rate of 1.6%). 
| Year | DPU (cents) |
| --- | --- |
| 2015 | 11.25 |
| 2016 | 11.13 |
| 2017 | 11.16 |
| 2018 | 11.50 |
| 2019 | 11.97 |
In 2016, DPU fell 1% mainly due to the closure of Funan DigitaLife Mall on 1 July 2016 and divestment of Rivervale Mall on 15 December 2015. 
DPU has since recovered as seen from the table above. 
Right now, at CapitaLand Mall Trust's unit price of S$2.52, it has a price-to-book (PB) ratio of 1.2 and a distribution yield of 4.8%. 
REIT #2: Mapletree Commercial Trust
Mapletree Commercial Trust owns office and retail assets in Singapore such as VivoCity, Mapletree Business City I (MBC I), and PSA Building. 
Mapletree Commercial Trust's DPU for its latest third quarter grew 5.6% year-on-year to 2.46 Singapore cents. 
The growth came on the back of gross revenue and net property income climbing 16.7% and 17.6%, respectively. 
Contribution from newly-acquired MBC II and higher contribution from all properties, except Mapletree Anson, led to the better showing. 
Mapletree Commercial Trust purchased MBC II in November 2019. The acquisition will increase the REIT's net property income, DPU and net asset value per unit.
From FY14/15 to FY18/19 (the REIT has a 31 March year-end), Mapletree Commercial Trust's DPU climbed 14% in all. On an annualised basis, the DPU increased by 3.4% yearly. 
| Year | DPU (cents) |
| --- | --- |
| FY14/15 | 8.00 |
| FY15/16 | 8.13 |
| FY16/17 | 8.62 |
| FY17/18 | 9.04 |
| FY18/19 | 9.14 |
Mapletree Commercial Trust has consistently increased its DPU over the years, and that's a nice trend to see. 
At Mapletree Commercial Trust's unit price of S$2.34, it has a PB ratio of 1.3 and a distribution yield of 4.0%. 
REIT #3: Parkway Life REIT 
Parkway Life REIT (SGX: C2PU) is a healthcare REITs that owns 53 properties located in Singapore, Japan, and Malaysia. 
For Parkway Life REIT's fourth quarter of 2019, gross revenue fell 1.9% year-on-year to S$28.0 million due to a one-time reclassification of insurance reimbursement received during the year to property expenses. Excluding this, gross revenue would have increased by 2.4% as compared to the same period a year back. 
Meanwhile, quarterly net property income rose 2.3% to S$27.3 million and DPU climbed 2% to 3.34 Singapore cents. 
For 2019, DPU improved to 13.19 Singapore cents, up 2.5% from 12.87 Singapore cents last year. 
The DPU growth for both periods was thanks to "contribution from three Japan properties that the Group acquired in December 2019, rental growth of existing properties as well as cost savings arising from refinancing initiatives completed in 2018 and 2019". 
Over a longer period, Parkway Life REIT's DPU (excluding one-off divestment gains) has climbed around 12% in all (or 2.8% annually) from 2015 to 2019.
Year
DPU
(Singapore cents)
2015
11.79
2016
12.12
2017
12.46
2018
12.87
2019
13.19
At Parkway Life REIT's unit price of S$3.62, it has a price-to-book ratio of 1.9 and a distribution yield of 3.6%. 
Want More In-Depth Analysis And Discussion?
Why not check out Seedly's QnA and participate in the lively discussion surrounding REITs like CapitaLand Mall Trust, Mapletree Commercial Trust and Parkway Life REIT, and many more!
Disclaimer: The information that follows serves as an educational piece and is not intended to be personalised investment advice. ​Readers should always do their own due diligence and consider their financial goals before investing in any stock. The writer may have a vested interest in some of the REITs mentioned.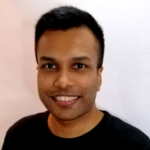 About Sudhan P
It isn't fair competition when only one company in the world makes Monopoly. But I love investing in monopolies. Before joining the Seedly hood, I had the chance to co-author a Singapore-themed investment book – "Invest Lah! The Average Joe's Guide To Investing" – and work at The Motley Fool Singapore as an
analyst
.
You can contribute your thoughts like Sudhan P
here.