Singapore Share Buybacks in September 2020: What Investors Should Know
A company can do a couple of things with the free cash flow it generates every year.
It can reinvest the money into its business, use it to pare down debt, pay dividends to shareholders, or buy back its shares.
With regards to buying back of shares, there are a few reasons why companies would want to do so.
Companies which repurchase their shares could hint to the market that their shares are undervalued.
Warren Buffett, one of the world's greatest investors, is a huge advocate of companies buying back shares — if done for proper reasons. And that is, if the company's shares are undervalued, and the reinvestment opportunities into the business are not as good.
Buffett also believes that share buybacks can reveal a thing or two about a company's management. He once mentioned:
"What you'd like to do as an investor is hook them up to a machine and run a polygraph to see whether it's true. Short of a polygraph the best sign of a shareholder-oriented management — assuming its stock is undervalued — is repurchases. A polygraph proxy, that's what it is."
On the contrary, a company could also undertake share buybacks for cosmetic reasons — to enhance its earnings per share (EPS) since the outstanding share count is lowered. A higher EPS is favoured as it shows that its business is growing.
Share Buybacks for September 2020
According to a report by the Singapore Exchange, 24 companies bought back 57.6 million shares for a total amount of around S$43.1 million in September, the highest for the past six months.
Last month's buyback is up from August's figure of S$15.1 million and significantly higher than July's S$2.9 million.
On a year-on-year basis, the September 2020 buyback consideration was 187% higher.
For the first nine months of this year alone, the total consideration of share buybacks for Singapore-listed stocks was S$724 million, up from S$590 million for the whole of 2019.
From the STI's 2019 peak in February, the index has fallen around 27% through to September 2020.
In general, when the Straits Times Index (STI) is lower or falling, there's a higher possibility for companies to perform share buybacks as their stock valuations could be depressed.
List of 24 Companies That Bought Back Shares Last Month 
The following is a list of all the companies that repurchased their shares in September.
The table includes the number of shares bought back, the average stock price paid for it, the current share price (as of the time of writing on 2 October), and the corresponding P/E ratio and dividend yield.
Stocks
Total Number of Shares Purchased in Sept 2020
Average Price Paid (S$)
Current Share Price (S$)
P/E Ratio
Dividend Yield
Yangzijiang Shipbuilding Holdings Ltd
(SGX: BS6)
17,277,700
0.95
0.98
7.6
4.6%
Keppel Corporation Limited
(SGX: BN4)
1,940,904
4.37
4.4
N/A
3.4%
Singapore Technologies Engineering Ltd (SGX: S63)
1,250,000
3.41
3.54
19.6
4.3%
Silverlake Axis Ltd
(SGX: 5CP)
11,450,100
0.31
0.28
12.3
3.3%
First Resources Ltd
(SGX: EB5)
2,650,300
1.26
1.23
13.8
2.2%
Ho Bee Land Ltd (SGX: H13)
1,133,700
2.24
2.22
3.9
3.6%
Global Investments Ltd (SGX: B73)
11,253,700
0.14
0.14
N/A
6.5%
YHI International Ltd
(SGX: BPF)
1,593,800
0.36
0.36
8.3
6.2%
Boustead Singapore Limited
(SGX: F9D)
708,800
0.69
0.69
11
4.4%
AEM Holdings Ltd
(SGX: AWX)
133,000
3.51
3.55
11.4
2.3%
China Sunsine Chemical Holdings Ltd (SGX: QES)
1,271,500
0.35
0.34
8
2.9%
Starburst Holdings Ltd
(SGX: 40D)
776,200
0.41
0.42
61.6
0.6%
GKE Corporation Ltd
(SGX: 595)
2,000,000
0.08
0.075
12.4
N/A
Food Empire Holdings Limited
(SGX: F03)
250,000
0.6
0.58
8.8
1.7%
Tiong Seng Holdings Limited
(SGX: BFI)
862,400
0.13
0.14
N/A
0.6%
Nordic Group Ltd
(SGX: MR7)
455,300
0.2
0.21
13.6
2.9%
ecoWise Holdings Limited
(SGX: 5CT)
1,669,800
0.03
0.033
41.8
N/A
Eurosports Global Ltd
(SGX: 5G1)
202,600
0.16
0.14
16.3
N/A
LY Corporation Ltd
(SGX: 1H8)
155,000
0.18
0.18
37.9
0.5%
Intraco Limited (SGX: I06)
73,000
0.26
0.22
N/A
N/A
mDR Ltd
(SGX: Y3D)
142,200
0.08
0.081
N/A
3.8%
Kim Heng Offshore & Marine Holdings Ltd
(SGX: 5G2)
300,000
0.03
0.031
N/A
2.3%
Choo Chiang Holdings Ltd (SGX: 42E)
5,500
0.22
0.22
13.7
3.3%
HRnetGroup Ltd
(SGX: CHZ)
2,300
0.49
0.44
10.6
6.4%
Source: SGX and Google Finance 
Have Burning Questions Surrounding The Stock Market?
Why not check out the SeedlyCommunity and participate in the lively discussion regarding stocks!
Disclaimer: The information provided by Seedly serves as an educational piece and is not intended to be personalised investment advice. ​Readers should always do their own due diligence and consider their financial goals before investing in any stock. The writer may have a vested interest in some of the companies mentioned.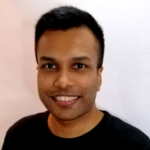 About Sudhan P
It isn't fair competition when only one company in the world makes Monopoly. But I love investing in monopolies. Before joining the Seedly hood, I had the chance to co-author a Singapore-themed investment book – "Invest Lah! The Average Joe's Guide To Investing" – and work at The Motley Fool Singapore as an
analyst
.
You can contribute your thoughts like Sudhan P
here.