Dividend Investors' Alert: These 3 Singapore Shares Increased Dividends Lately
I like to look out for companies that increase their dividends yearly on a consistent basis.
Such companies usually signal to the market that they have great underlying businesses.
On that note, let's look at three companies that made shareholders cheer by raising their dividends in their latest quarters.
---
TL;DR: 3 Dividend Champions
DBS Group increased its final dividend for the 2019 fourth-quarter by 10% to S$0.33 per share
Micro-Mechanics's interim dividend rose 25% to 0.5 Singapore cents per share
Final dividend at VICOM climbed 4.8% to 24.29 Singapore cents per share
---
Company #1: DBS Group Holdings Ltd (SGX: D05)
DBS Group is one of three major banks in Singapore and is also one of the biggest financial services group in Asia, with more than 280 branches across 18 markets.
DBS has been increasing its dividends steadily (excluding any special dividend) over the past few years, and it didn't disappoint for its fourth-quarter of 2019 as well.
For its latest quarter, the banking giant increased its final dividend by 10%, from S$0.30 per share to S$0.33 per share.
DBS has broken down its dividend to quarterly payments of S$0.30 in 2019 instead of half-yearly as was the case previously.
The chart below provides a pictorial explanation:
In all, DBS' 2019 dividend has risen to S$1.23 per share, up 2.5% from S$1.20 in 2018.
Going forward, DBS said that it would be paying an annualised dividend of $1.32 per share. The increased quarterly dividend is "in line with the policy of paying sustainable dividends that grow progressively with earnings".
Speaking of earnings, DBS' net profit for 2019 grew 14% year-on-year to a record S$6.39 billion.
With that, return on equity (ROE) stepped up from 12.1% a year ago to a new high of 13.2%. ROE shows how well management uses shareholders' capital to grow its business.
With regards to the COVID-19 outbreak, DBS said that assuming the virus is controlled by summer, the impact on revenue would be around 1% to 2%.
DBS share price is S$25.13 currently. At that price, the bank is selling at a price-to-book ratio of 1.3, price-to-earnings (PE) ratio of around 10, and a dividend yield of 4.9%. Based on DBS' dividend guidance for 2020, its dividend yield would rise to 5.2%.
Company #2: Micro-Mechanics (Holdings) Ltd (SGX: 5DD)
Micro-Mechanics is involved in the production of consumables and high-precision tools for the semiconductor industry.
For Micro-Mechanics' second quarter of 2020 (2Q20), revenue rose 7.4% to S$16.3 million, and net profit surged 14.4% to S$3.6 million.
The growth in the top-line was due to higher sales in China, Singapore, Japan and Taiwan, which were offset by lower sales from the Philippines, Malaysia and Europe.
Chris Borch, the chief executive of Micro-Mechanics, commented:
"The Group's results in 2Q20 marked the first year-on-year growth in our quarterly revenue since 4Q18. We believe this reflects the improving stability of the global semiconductor industry from the cyclical downturn that began during the second half of calendar year 2018. The higher revenue, coupled with our continuous efforts to enhance manufacturing processes, productivity and cost structure, drove the improvement in the Group's profitability during 2Q20."
The company added that based on its "steady performance, sound financial position, modest capital requirements for FY2020 and encouraging long-term business outlook", it's increasing its interim dividend to 5.0 Singapore cents per share, up 25% from 4.0 Singapore cents a year back.
The outlook for the semiconductor industry looks rosy.
Data from World Semiconductor Trade Statistics (WSTS) shows that the global semiconductor industry is beginning to stabilise. Therefore, WSTS is projecting worldwide chip sales to recover this year with a growth of 5.9%.
However, over the short-term, there could be headwinds to Micro-Mechanics' China business due to the virus outbreak.
Micro-Mechanics has a factory in Suzhou that serves only customers in China.
In an announcement on 29 January 2020, the company said that it's temporarily closing its Suzhou factory until 9 February 2020, with operations expected to resume on 10 February 2020. For 2Q20, China contributed 28% of total revenue.
At Micro-Mechanics' share price of S$1.80, it has a PE ratio of around 21 and a dividend yield of 5.6%.
Company #3: VICOM Limited (SGX: V01)
VICOM is a provider of technical testing and inspection services mainly in Singapore.
For its fourth quarter of 2019, VICOM's revenue grew 3.6% to S$103.7 million on the back of "higher business volume".
However, net profit fell 18.1% to S$28.4 million due to the absence of a one-off gain seen last year. Excluding this one-time gain, net profit would have increased by around 5%.
With the higher earnings, final dividend grew to 24.29 Singapore cents per share, an increase of 4.8% year-on-year. In 2018, VICOM paid a special dividend due to the one-off gain mentioned earlier, but a special dividend was absent for 2019.
For the whole of 2019, the total dividend per share increased from 36.63 Singapore cents (excluding special dividend) to 38.40 Singapore cents.
As for its outlook, VICOM mentioned the following:
"The Singapore economy is likely to be negatively impacted by the novel coronavirus (COVID-2019) that emerged in Wuhan, China in December 2019. The vehicle testing business is expected to remain stable, as more than 39,000 private cars renewed their Certificates of Entitlement in 2019, and these cars will henceforth be subjected to mandatory annual instead of biennial inspections. However, the non-vehicle testing business is expected to remain challenging given the economic uncertainties."
VICOM's share price stands at S$8.58 currently. At that price, VICOM has a PE ratio of 27 and has a dividend yield of 4.5%.
Want More In-Depth Analysis And Discussion?
Why not check out Seedly's QnA and participate in the lively discussion surrounding stocks!
Participate In The Stocks Discussion Now!
Disclaimer: The information provided by Seedly serves as an educational piece and is not intended to be personalised investment advice. ​Readers should always do their own due diligence and consider their financial goals before investing in any stock. The writer has a vested interest in some of the companies mentioned.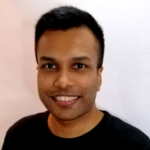 About Sudhan P
It isn't fair competition when only one company in the world makes Monopoly. But I love investing in monopolies. Before joining the Seedly hood, I had the chance to co-author a Singapore-themed investment book – "Invest Lah! The Average Joe's Guide To Investing" – and work at The Motley Fool Singapore as an
analyst
.
You can contribute your thoughts like Sudhan P
here.