Singapore Stock Market Review: Keppel DC REIT to Join Straits Times Index
Singapore Stock Market Update (Week of 16 October 2020)
Singapore's stock market benchmark, as represented by the Straits Times Index (STI), closed at 2,533.02 points on 16 October. It ended the week almost unchanged from 2,532.96 last Friday.
Of the 30 STI components, 11 finished in the green, 15 were in the red, while four were flat for the week.
The biggest winners of the index were:
The biggest losers of the index were:
Here's a chart showing the weekly STI movement:
Changes to the Straits Times Index
Yet another real estate investment trust (REIT) will join the STI from the reserve list, following Mapletree Industrial Trust's (SGX: ME8U) entry in June this year.
Keppel DC REIT (SGX: AJBU) is poised to become an STI component on 19 October 2020 as it was the largest stock on the STI reserve as of 14 October.
The change is due to the deletion of CapitaLand Commercial Trust (SGX: C61U) from the index to prepare for its merger with CapitaLand Mall Trust (SGX: C38U).
The newly-merged entity will be called CapitaLand Integrated Commercial Trust (CICT).
With that, the STI reserve list will have four components after Monday (in order of market capitalisation as of 14 October):
The reserve list will be updated to five companies during the next STI review in December.
Valuation Data of the Straits Times Index
The SPDR STI ETF (SGX: ES3), an exchange-traded fund (ETF) that can be taken as a proxy for the index, ended the week with the following valuations:
SeedlyReads Investment Content for the Week 
In case you missed out, here are some investment articles published this week:
Have Burning Questions Surrounding The Stock Market?
Why not check out the SeedlyCommunity and participate in the lively discussion regarding stocks!
Disclaimer: The information provided by Seedly serves as an educational piece and is not intended to be personalised investment advice. ​Readers should always do their own due diligence and consider their financial goals before investing in any stock. The writer may have a vested interest in the companies mentioned.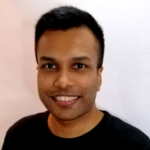 About Sudhan P
It isn't fair competition when only one company in the world makes Monopoly. But I love investing in monopolies. Before joining the Seedly hood, I had the chance to co-author a Singapore-themed investment book – "Invest Lah! The Average Joe's Guide To Investing" – and work at The Motley Fool Singapore as an
analyst
.
You can contribute your thoughts like Sudhan P
here.