3 Singapore Stocks I'll Buy When the Stock Market Crashes Again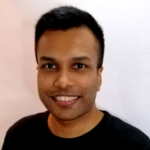 Sudhan P
●
Since crashing to a bottom of 2,233 points on 23 March 2020, Singapore's Straits Times Index (STI) has since recovered 41% to 3,158.
Year-to-date, the local stock market benchmark also steals the limelight as one of the best-performing indices of the world.
Who would have thought?
When the Singapore stock market crashes again due to any short-term fears (it always does as history has shown), here are three stocks that I'll consider buying. They are also part of my market crash shopping list.
Stock #1: iFAST 
iFAST Corporation Ltd (SGX: AIY) is one of the best-performing stocks in the Singapore market, with its stock surging around 180% this year alone.
The ballooning of the company's stock price is certainly not a fluke. Through careful execution over the years, iFAST has managed to build up a scalable fintech business.
Its historical financial performance is certainly telling.
From 2016 to 2020, iFAST's net revenue (which represents revenue earned by iFAST after commission and fee are paid to third-party financial advisers) rose at an annualised pace of 21%. But its net profit grew at a much quicker pace of 40% annually.
2016
2017
2018
2019
2020
Compound annual growth rate
(CAGR)
Net revenue
(S$' million)
80.6
101.2
121.2
125.4
169.9
20.5%
Net profit
(S$' million)
5.5
7.7
10.9
9.5
21.2
40.1%
Net profit
margin
13.5%
15.6%
18.3%
14.6%
24.7%
N/A
The faster growth in net profit compared to net revenue speaks well of iFAST's scale advantage. Each new additional revenue stream to iFAST's platform doesn't cause a significant spike in operating expenses, and hence, the incremental revenue can flow easily to its earnings. 
For iFAST's latest first quarter of 2021, net revenue increased by 51.4% year-on-year to S$28.5 million while net profit surged 143% to a record of S$8.8 million.
iFAST has managed to grow its earnings over the years without taking on exorbitant amounts of debt. As of 31 March 2021, it had S$38.6 million in cash with no bank borrowings.
There's still plenty of growth ahead for the fintech company.
During its 2020 annual general meeting (AGM), iFAST reiterated its target of reaching S$100 billion in assets under administration (AUA) by the end of 2028. The company is committed to its goal in line with its mission to help investors around the world invest globally and profitably.
At iFAST's share price of S$8.39, it has a  price-to-earnings (P/E) ratio of 88x and a dividend yield of 0.4%.
Stock #2: Singapore Exchange
Singapore Exchange Limited (SGX: S68), or SGX for short, is the next company on my list.
SGX is a multi-asset exchange that provides services such as equities, derivatives, and fixed income trading.
Over the past couple of years, SGX has managed to grow its revenue from S$779 million in FY2015 (financial year ended 30 June 2015) to S$1.05 billion in FY2020, translating to a compound annual growth rate (CAGR) of 6%.
During a recent analyst briefing, the stock exchange mentioned that its medium-term revenue CAGR is expected to increase to high single-digit.
Likewise, SGX's earnings also improved, rising 6% on an annualised basis from FY2015 to FY2020. With that, the company returned over S$3 billion in dividends to shareholders and raised dividends thrice over the past decade.
SGX believes it's in an investment "sweet spot" with its exposure to Asia, along with emerging opportunities like climate change.
Recently, the company, together with DBS Group Holdings Ltd (SGX: D05), Standard Chartered and Temasek announced that they are co-developing a global exchange and marketplace for high-quality carbon credits called Climate Impact X.
SGX has also ventured into the crypto exchange space by taking a 10% ownership stake in DBS Digital Exchange, the world's first cryptocurrency exchange backed by a bank.
The crypto exchange will allow exchange services between four fiat currencies — SGD, USD, HKD, JPY — and four of the most established cryptocurrencies — Bitcoin, Ether, Bitcoin Cash, and XRP.
At SGX's share price of S$10.47, it has a P/E ratio of 22x and a dividend yield of 3.1%.
Stock #3: Sheng Siong
Singapore-grown supermarket chain Sheng Siong Group Ltd (SGX: OV8) is another company I'm eyeing when the market crashes.
The company's 63 outlets are mainly located in our country's heartlands and they have an 18% market share of Singapore's supermarket/hypermarket segment.
Apart from Singapore, Sheng Siong has expanded into the China market and currently operates two stores there.
Sheng Siong is known to be a low-cost seller of consumer goods. Even then, the supermarket chain has managed to increase its gross profit margin and operating profit margin over the years, a commendable feat.
Its wide range of in-house brands also lowers the cost for consumers. Such low-cost products should be more in demand during an economic downturn.
Sheng Siong's balance sheet is rock-solid. The company exited the last reported quarter with S$271.5 million in cash and just S$30 million in total debt.
In Singapore, Sheng Siong said it will continue to expand its network of outlets, especially in areas without presence.
Sheng Siong recently announced that it's going to open a third store in China, which is expected to be operational by the third quarter of 2021. Sheng Siong's first two stores in the country contribute around 2% of Sheng Siong's total revenue and are already profitable.
At Sheng Siong's share price of S$1.57, it sports a P/E ratio of 17x and a dividend yield of 4.1%.
Have Burning Questions Surrounding The Stock Market?
You can participate in the lively discussion regarding stocks here at Seedly and get your questions answered right away! 
Disclaimer: The information provided by Seedly serves as an educational piece and is not intended to be personalised investment advice. ​Readers should always do their own due diligence and consider their financial goals before investing in any stock. The writer owns shares in iFAST and Singapore Exchange. 
About Sudhan P
It isn't fair competition when only one company in the world makes Monopoly. But I love investing in monopolies. Before joining the Seedly hood, I had the chance to co-author a Singapore-themed investment book – "Invest Lah! The Average Joe's Guide To Investing" – and work at The Motley Fool Singapore as an
analyst
.
You can contribute your thoughts like Sudhan P
here.