Singapore Stocks News Of The Week: AIMS APAC REIT, Singapore Exchange, F&N, And More
Here's a selection of Singapore-listed companies that released noteworthy announcements this week (in chronological order).
AIMS APAC REIT Extends Lease With Its Largest Tenant
Industrial real estate investment trust (REIT), AIMS APAC REIT (SGX: O5RU), and its joint venture partner, Stockland, have inked a lease renewal agreement with its largest tenant, Optus Administration Pty Limited (Optus), for another 12 years at the Optus Centre property in Macquarie Park, New South Wales, Australia. Optus is a wholly-owned subsidiary of Singapore Telecommunications Limited (SGX: Z74) (Singtel).
The new lease will start from 1 July 2021 after completion of an asset enhancement initiative (AEI) to cater to Optus' latest requirements.
The 12-year master lease has an annual rental escalation of 3.25% on face rent, and two, five-year options to extend the contract after the initial lease term. The average net property income over the 12-year lease term, after rental escalation, is estimated to be around A$36.5 million.
AIMS APAC REIT has a 49% stake in Optus Centre while Stockland owns the remaining 51%.
Singapore Exchange Reveals 2019 List Of SGX Fast Track Companies
Singapore Exchange Limited's (SGX: S68) regulatory arm, Singapore Exchange Regulation (SGX RegCo), released a list of new companies that are part of the SGX Fast Track list to make a total of 95. Those companies enjoy prioritised response on selected corporate action submissions to SGX RegCo.
The Fast Track initiative recognises companies that have high corporate governance standards and have maintained a good compliance track record. Qualified companies stay in the Fast Track programme for two years.
Most of the companies on the programme are mainboard-listed companies.
Companies from SGX's second board, the Catalist board, include Asian Healthcare Specialists Ltd (SGX: 1J3), Union Gas Holdings Ltd (SGX: 1F2) and United Global Limited (SGX: 43P).
Fraser and Neave Increases Stake In Emerald Brewery Myanmar 
Fraser and Neave Limited's (SGX: F99) wholly-owned subsidiary, F&N Investments Pte Ltd, has increased its stake in a joint venture company, Emerald Brewery Myanmar Limited, by subscribing for an additional 4.69 million new shares for US$4.69 million.
With that, F&N now owns 79.88% of Emerald Brewery while Sun Ace Corporation Company Limited (Sun Ace) and Than Lwin Aye Yar Industrial Production & Construction Co Ltd (TLAY) own 20% and 0.12% of the brewer respectively. Sun Ace increased its stake in Emerald Brewery as well while TLAY did not subscribe for additional shares.
F&N returned to Myanmar's beer market with the start of Emerald Brewery's commercial production on 1 October 2019 to brew Chang Lager Beer. F&N previously exited the country when it sold a 55% stake in Myanmar Brewery for US$560 million in 2015. 
In the middle of this month, F&N announced its financial results for the full year ended 30 September 2019 (FY2019).
It said that FY2019 revenue grew 3.7% year-on-year to S$1.90 billion due to higher sales from its food and beverage division. Meanwhile, net profit surged 23.5% to S$152.6 million, and the total dividend per share rose 22% to 5.5 Singapore cents, up from 4.5 Singapore cents a year back.
Frasers Logistics & Industrial Trust And Frasers Commercial Trust To Merge?
As of the time of writing on Thursday, Frasers Logistics & Industrial Trust (SGX: BUOU) and Frasers Commercial Trust (SGX: ND8U) are both halted from trading.
A report by The Business Times stated that there's a possibility of both REITs merging. It would be interesting to watch what comes out of the trading halt…
Want to discuss further?
Why not check out Seedly's QnA and participate in the discussion surrounding stocks like Fraser and Neave (SGX: F99) and many more!
Disclaimer: The information provided by Seedly serves as an educational piece and is not intended to be personalised investment advice. ​Readers should always do their own due diligence and consider their financial goals before investing in any stock.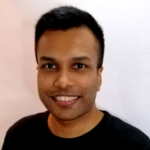 About Sudhan P
It isn't fair competition when only one company in the world makes Monopoly. But I love investing in monopolies. Before joining the Seedly hood, I had the chance to co-author a Singapore-themed investment book – "Invest Lah! The Average Joe's Guide To Investing" – and work at The Motley Fool Singapore as an
analyst
.
You can contribute your thoughts like Sudhan P
here.